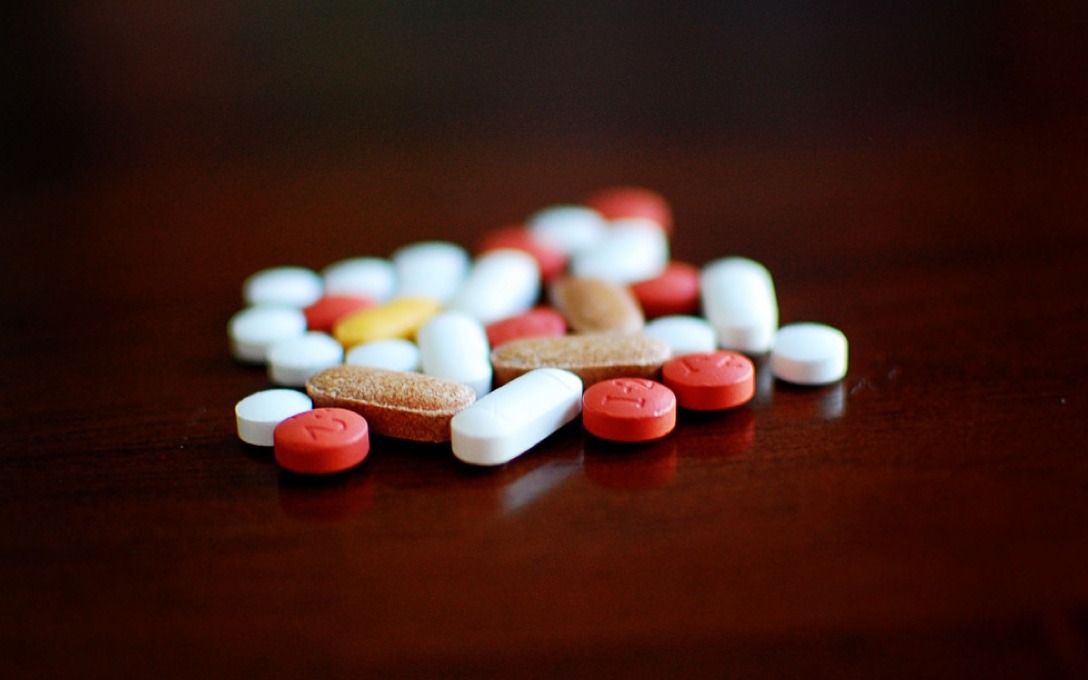 Reading Time: 1 minutes
Analysts expect improved performance from pharma sector
According to government sources, after implementation of GST, the pharma sector grew by 6% to Rs 1,31,312 crores on a year-on-year basis till 31 May 2018. Post GST, exports of the pharma sector also grew by 10% to Rs 3,03,526 crores. As per estimates, the export figure for the current year is likely to be Rs 3,27,700 crores, which will be almost 12% higher than the export figure of the pre-GST regime.
Analysts expect the pharma sector to improve its financials and returns trajectory in the near future. Normalizing regulatory and concentration risks, entry into complex and specialty drugs, and currency tailwinds are all expected to benefit the sector. Pricing environment in the US has also been improving and the trend is likely to continue over the next 2 quarters. Analysts believe earnings growth for larger generic players should be upwards of 15% over the FY18-20 period.
Investors can benefit from the growth of the pharma sector by investing in the smallcase Pharma Tracker.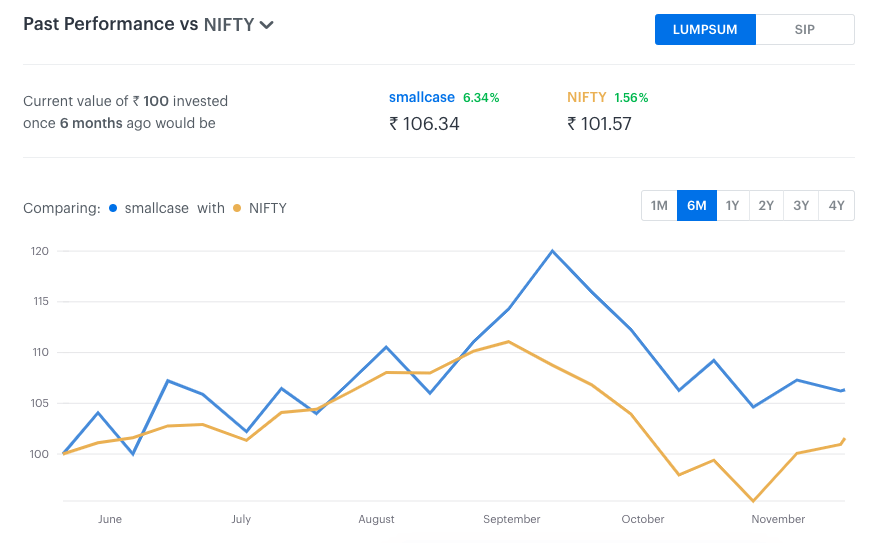 Pace of construction of highways picks up
33,361 km of highways have been built over the previous 4.5 years, higher than construction done in the 7 years between FY2008-FY2014. The pace of construction has also picked up in recent years. In FY2014, 11.7 km/day was constructed whereas it is 27 km/day in FY2018. While the government awarded 17,055 km of highway projects during 2017-18, 20,000 km of highways is expected to be awarded during 2018-19.
Budgetary allocation sought for road and transport projects is also expected to be higher for the 2019-20 period. The Ministry of Road Transport and Highways is expected to seek Rs 85,000 to Rs 89,000 crore to complete the Bharatmala project. Under the scheme, the aim is to construct 34,800 km of highways at an investment of Rs 5,35,000 crore in the first phase by 2022.
Investments in infrastructure will generate jobs, promote tourism and play a catalytic role in overall growth and development of the Indian economy. Investors can take exposure to the infrastructure sector by buying the smallcase Infra Tracker.
The tracker has gained 9.70% over the previous month compared to Nifty returns of 3.67%.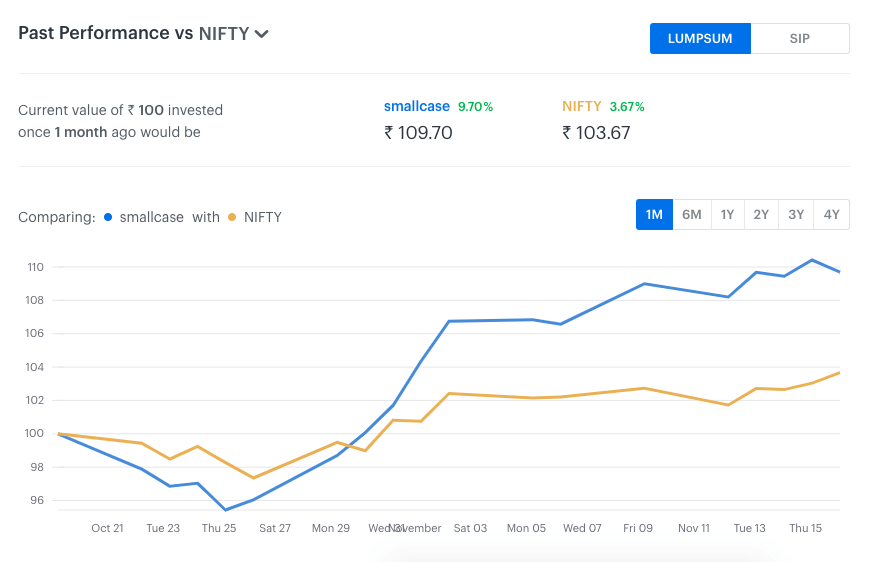 Markets update
Benchmark indices ended the week on a positive note supported by a drop in oil prices and strengthening Rupee. Nifty closed up 0.92% at 10,682.2 whereas Sensex closed at 35,457.2, up 0.85%.
Industrial Production for September grew by 4.5% compared to analyst consensus of 4.3%. Consumer price inflation dropped to 3.31% in October compared to 3.7% the previous month.