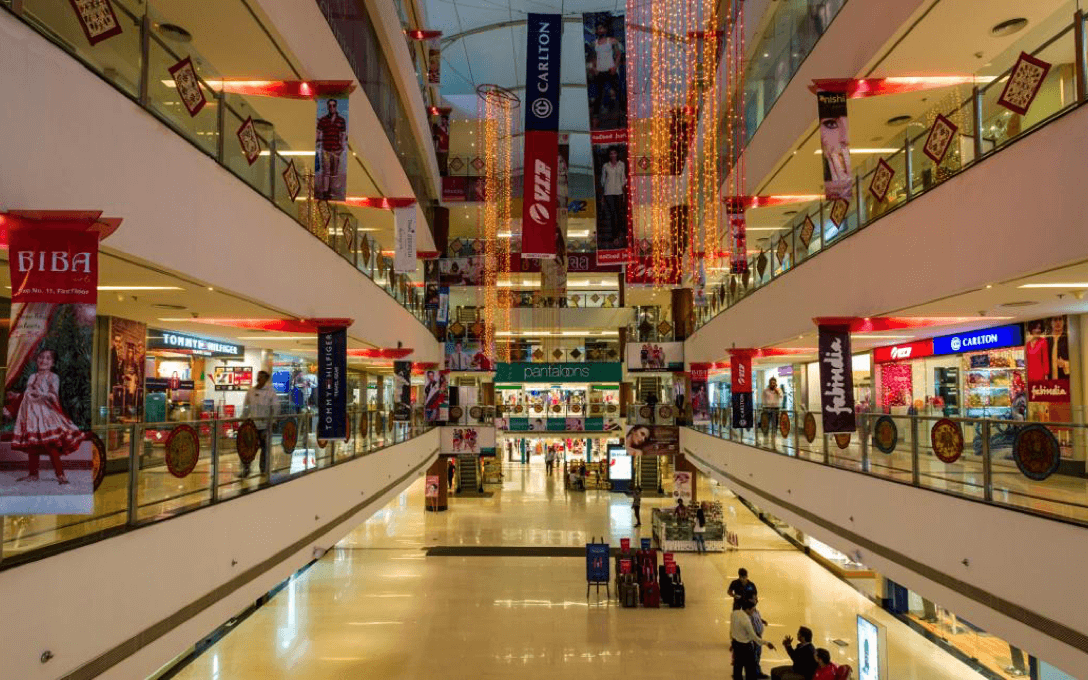 Reading Time: 3 minutes
Consumption companies to outperform markets
The GST Council's move to cut tax rates on consumer durables could help keep private consumption strong, according to economists. IDFC Securities said that the rate rationalisation is expected to boost consumption demand over the medium- to long-term as a fall in prices will propel demand and increase penetration of these consumer goods.
Betting on the consumption theme, in the medium-term, might be beneficial for other reasons as well. Uncertainty due to general elections next year, rising inflation & interest rates and fear of trade wars all warrant investment in defensive themes that include companies with high earnings visibility. Speaking in an interview, Vinod Nair, senior official of Geojit Securities, said that consumption oriented companies will outperform the rest of the market and are most likely to drive the next 1000 point rally in the index.
In the backdrop of changing dynamics of the country, the theme is expected to work well over the long-term as well. By 2030, India is expected to be the third-largest consumer market in the world. India's 130 crore population, which enjoys a demographic advantage with proportion of working age population over 50 per cent, also makes consumption a structural story for a long period. The theme offers twin benefits as it is both cyclical and defensive.
Invest in the theme by buying The Great Indian Middle Class smallcase. Over the last 1 year, the smallcase has returned 25.69% compared to Nifty returns of 12.55%.

Major highway projects to be executed
According to news reports, the Ministry of Road Transport & Highways and the National Highways Authority of India (NHAI) are gearing up to execute highway projects worth Rs 2.25 trillion and of 15,000 kms in length. The 15,000-km projects under implementation comprise hybrid-annuity contracts, engineering-procurement-construction (EPC) contracts, and build-operate-transfer (BOT) projects, presenting huge execution opportunities for construction & engineering companies.
Project implementation is expected to gather pace after September, after end of monsoon, as all requisite clearances are in place. Wherever land acquisition is complete, new projects are also expected to be awarded.
Invest in India's infrastructure sector via smallcase Infra tracker.
Rise in realty project launches
A report released by property consultant firm Knight Frank said that project launches in the first 6 months of 2018 saw a significant jump of 46% to 91,739 units on a year-on-year (yoy) basis. This follows a period of structural reforms such as demonetisation, REITS, Rera & GST, and some micro level moves like lifting of construction ban in Mumbai.
While y-o-y housing sales rose by just 3% in the first half to over 1.24 lakh units across 8 major cities, launches of new homes rose 46% during the same period to 91,739 units in the before mentioned cities. Unsold inventory level also dropped by 17%.
Demand for commercial office space also continued to pick up, recording the highest transaction volumes in the last six years. Around 21.5 million sq. ft of office space was absorbed in the past six months, up 12% from a year ago. Monthly rentals of quality office building also saw growth of 5% at Rs.72 per sq. ft.
Invest in real estate market of India via smallcase Realty tracker. The tracker has returned 109.55% over a 3-year period compared to Nifty returns of 33.91%.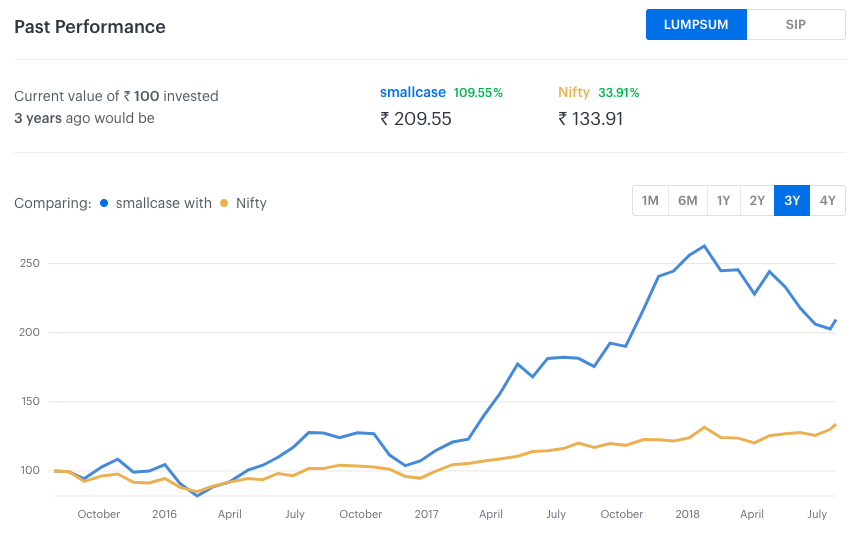 Market rally led by few stocks
Carrying out on strong trading momentum all through the week, benchmark indices closed the week at record highs. The Sensex has hit a record high in 8 out of past 12 sessions so far. Nifty closed at 11,278.35 up 2.44% over the previous week. Sensex closed at 37,336.85 up 2.30% since last Friday. 
However, the rally is led by only a few stocks of the benchmark indices. Nearly a third of the companies with a minimum market capitalisation of Rs.1,000 crore have hit their 52-week lows in July. The broader market has under-performed, with the BSE Midcap index losing 10.72% and the BSE Smallcap index giving up 14.46% between January and now.