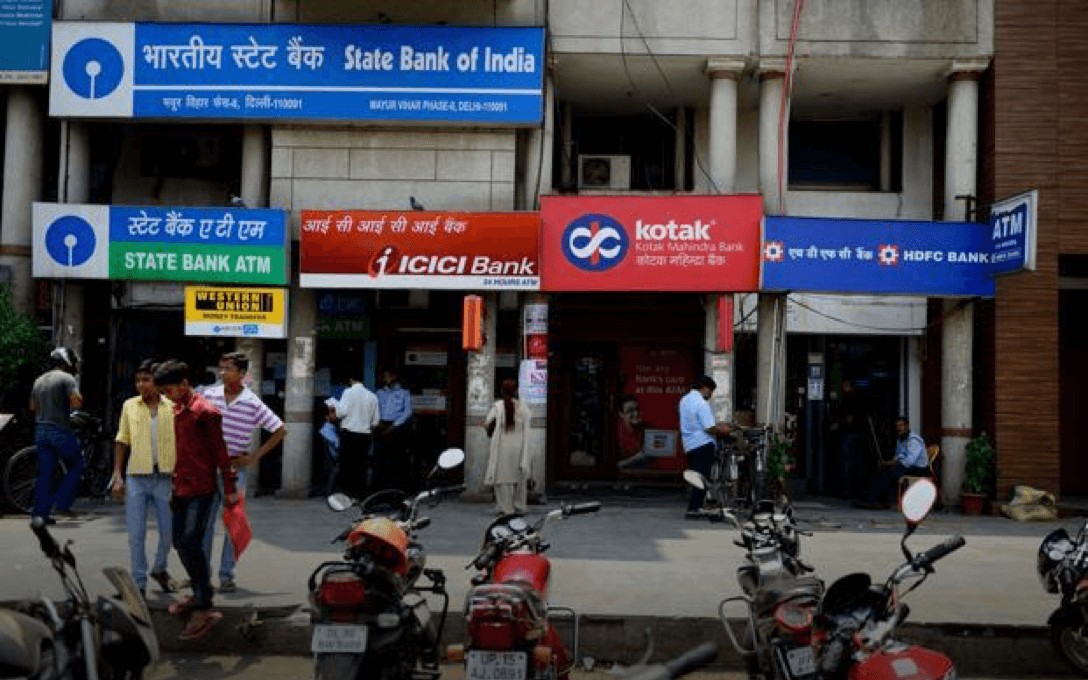 Reading Time: 2 minutes
Sizeable overseas investments in financial sector
The financial sector has been seeing sizeable overseas investments since the start of the year. The sector saw net FPI (foreign portfolio inflow) of $1.1 billion during the first half of 2018. Foreign portfolio investors have been net buyers of banking stocks over the past 3 years; since 2016 they have bought $6.7 billion worth of shares in the financial sector. According to analysts, these investors are mostly focused on private lenders working in the retail space as the country heads towards greater financial inclusion.
Speaking in an interview, Sampath Reddy, a senior official of Bajaj Allianz Life Insurance Company, said that his company was positive about the private financial sector. During the first quarter of the 2019 financial year, they have mostly delivered results that were in-line or better than expectations. With credit growth picking and private banks continuing to gain market share from their PSU counterparts, the sector is expected to perform well in the future as well.
You can gain exposure to private sector banks and NBFCs via the Banking Privately smallcase.

Strong monsoon to boost rural demand
The RBI Monetary Policy Committee expects boost in rural demand due to a strong monsoon and hike in minimum support price, which is expected to increase farmers' incomes. It said that trends like acceleration in sales of tractor and 2-wheeler sales pointed towards strong rural demand. It also said that the overall performance of monsoon has also been encouraging so far.
Analysts are also positive about increased rural demand. A senior official at Anand Rathi Shares said that his firm was focussed on consumption space as auto, consumer durables and FMCG sectors would all benefit from the continued resurgence in rural India. Prateek Agarwal of Ask Investment Managers also concurred and said that monthly sales figures released by auto companies were encouraging and indicated strong rural demand. He said that adequate and widespread monsoon was a positive as it will ease the pressure of inflation and keep rural demand strong.
You can benefit from growth in rural demand by buying the Rising Rural Demand smallcase. This smallcase has companies that either derive a significant amount of their revenue from rural India or are striving to enhance their foothold across rural markets to benefit from increasing rural demand. The theme has generated a return of 7.62% in the last one month!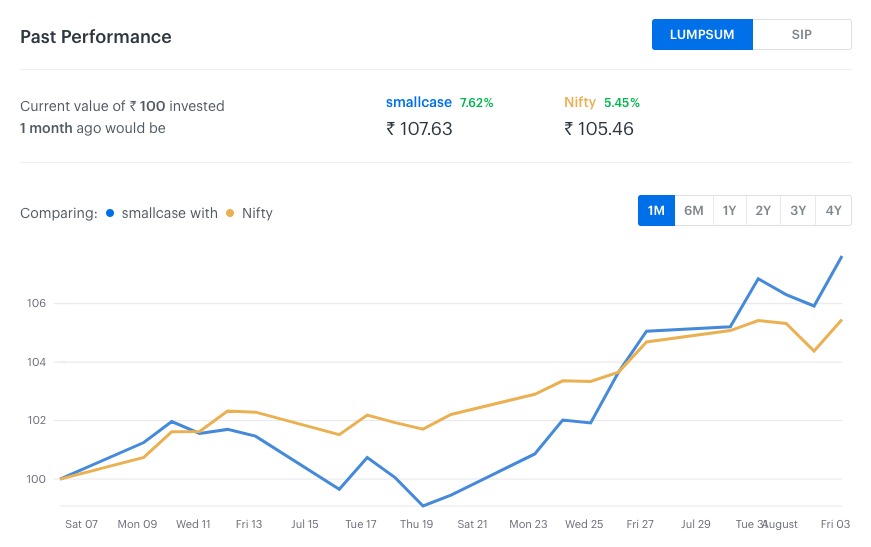 Repo rate hiked to check inflation
Enthused by the MET department's prediction of normal monsoon forecast during August – September for the country, the markets closed in the green this week. Nifty closed up 0.73% during the week at 11,360.8 and Sensex closed up 0.59% at 37,556.2. On Tuesday, 31st July, the benchmark indices had hit record closing highs; Nifty had closed at 11,356 and Sensex at 37,607.
The Reserve Bank of India (RBI) increased its key repo rate by 25 basis points to a two-year high of 6.50% on Wednesday, a move aimed at keeping inflation under check. Nikkei India manufacturing PMI continued expanding, it was 52.3 in July compared to 53.1 in June. Infrastructure output for June 2018 increased by 6.7% compared to the same period the previous year.