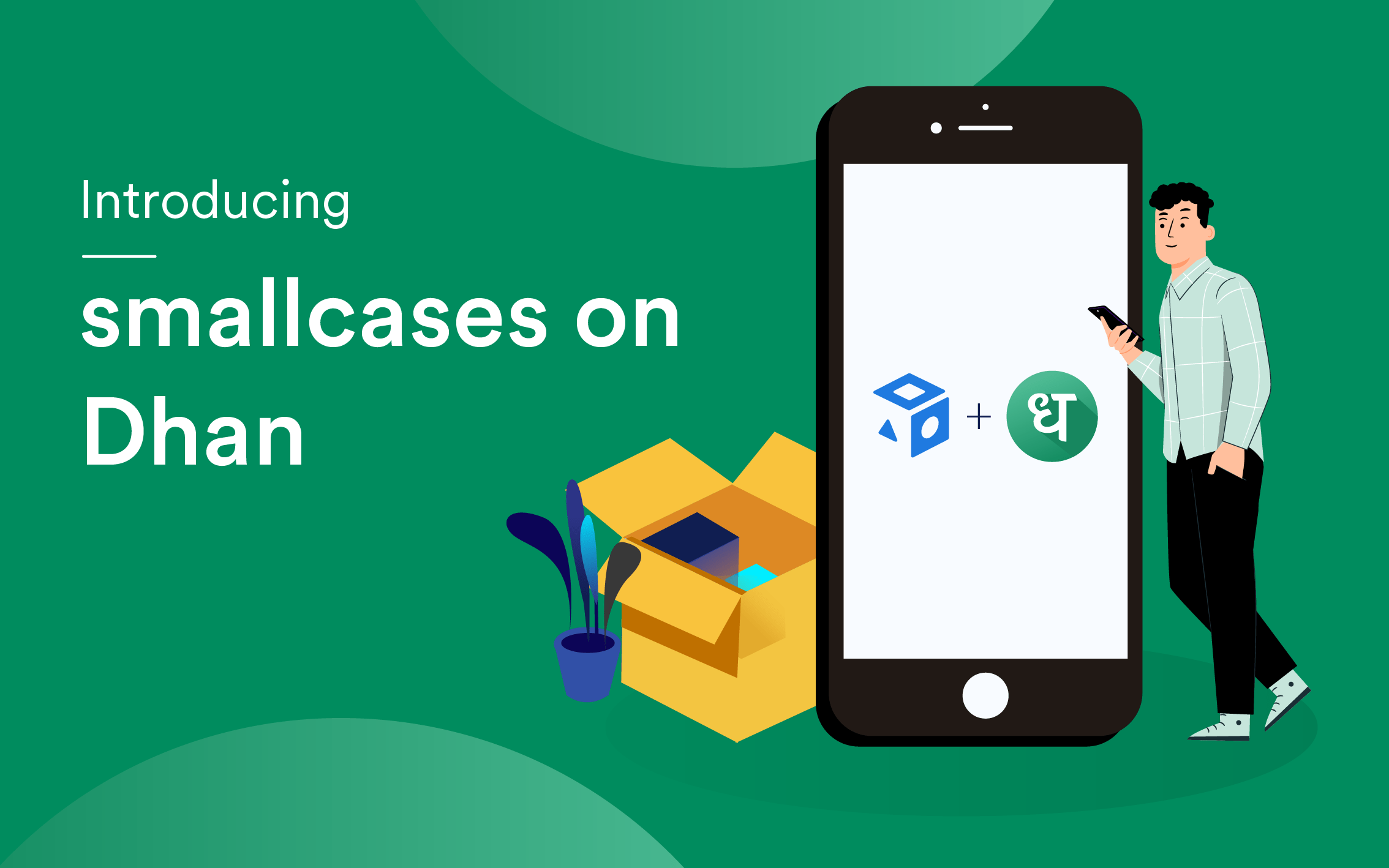 Reading Time: 1 minutes
We're thrilled to announce that smallcases are now available on Dhan. Dhan is one of the fastest-growing discount brokers that offer a super-fast investing experience.
You can build a long-term portfolio in the right manner with smallcases in just a few clicks using your existing Dhan credentials – no extra hassle!
smallcases are baskets of stocks/ETFs/REITs that track an idea. These baskets are curated & managed by SEBI-registered professionals. With smallcases, you can invest in up to 50 securities in just three clicks. Discover smallcases and invest in ideas you believe in with your Dhan account.
Investing in professionally curated smallcases is not all that you can do. You can also create your own smallcase or customize a smallcase before investing.
smallcases aim to simplify investing as we know it, and we are delighted to do with Dhan! Join the new wave of lightning-fast investing experience with smallcases on Dhan.