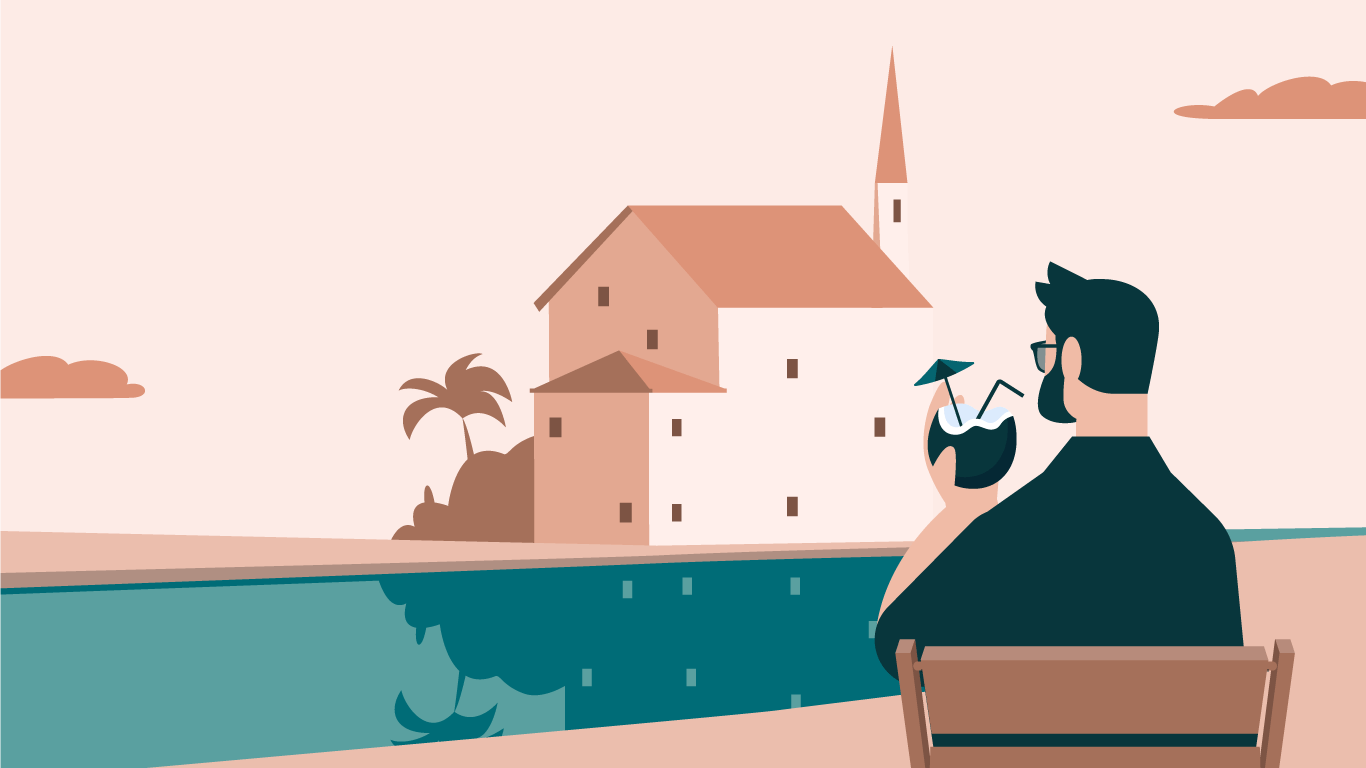 Reading Time: 4 minutes
What is it that you dream of doing, once you retire?
Close your eyes, and think about it. What is it that you see? Is it out in the open with clear blue skies or in a grand home with light reflecting off finely-cut chandelier glass? Is it surrounded by mountains or taking a swim under the waves?
We all have goals and passions that we imagine pursuing post-retirement. However, like most things, this requires money. As per the Max Life Insurance India Retirement Index Study of 2021, 1 in 4 people have not even thought of retirement. So, do you have a plan for funding your aspirations when the time comes?
After all, you only achieve your goals, when you put a date to them.
Before you get busy writing down dates next to your dreams in a journal, let us tell you a little more about goal-based investing. Read till the end to know how you can define your financial goals!
What is goal-based investing?
Goal-based investing is a way of investing where you prioritise life goals you wish to achieve and then devise an investment strategy.
These goals can be short-term or long-term at any stage of your life. You may want to plan a vacation to your dream destination, build a fund for your children's education or even prepare a retirement nest for yourself.
Your financial goals could either be:
Short-term goals: Financial goals that you aim to achieve within the same year or within a year. Say, going for a holiday trip or buying a new smartphone
Medium-term goals: Financial goals that you wish to accomplish within the next five years. For example, buying a car or setting up a college fund
Long-term goals: Financial goals that you wish to achieve in a time span of more than 10 years. Building a retirement fund is a prime example of long-term goals.
Is it helpful for me?
Well, if you want to fund your retirement, you will need to invest now. And what better than goal-based investing to help you achieve it all!
Here are some benefits that'll help you understand why we're raving about this –
You finally have a tangible corpus which you can work towards building within a certain time period.
Naturally, with the end line so clearly visible, you can chart out the right path – using the right investments!
In fact, there's a series of six smallcases designed by Windmill Capital for this very purpose – the Horizon smallcases; more on that later, so read on!
You diversify your risk over a long period of time, making the most of market variations.
Disciplined investing! You'll be working towards a dream of your own; that helps you follow a systematic, disciplined investing approach, as decided
You retire with full financial freedom!
If only things were this simple, wouldn't we all be millionaires?
Hence, the earlier you start, the more time you give your wealth to grow.

Introducing Horizon smallcases – Your one-stop solution for goal-based investing!
As we mentioned, Windmill Capital curated six portfolios for you that can help you achieve your financial goals. These smallcases ​​have a mix of asset classes that focus on generating wealth in the first few years and then shifting to more conservative options towards the end. This significantly reduces the risk near the target year set by you and provides a smooth investment journey. Read more here.
How is goal-based investing different from traditional investing?
Our yardstick to measure our investments is their performance against the market average over a certain period but with goal-based investing, it is how well were you able to achieve your life goals.
Investors need to focus on maintaining their wealth rather than growing it when they start with goal-based investing. Hence, there is less focus on the market fluctuations and impulsive decision-making.
How do I get started with goal-based investing?
There are a few noted barriers for people to get started with goal-based investing with most people saying that they don't know where to start?
A great way to get started with goal-based investing is to set SMART goals for yourself
There is a popular acronym for goal setting. It is SMART where S=Specific, M=Measurable, A=Achievable, R=Relevant and T=Timely. This is the simple logic that helps in setting your financial goals.
Let's start with the conspicuous one– setting specific goals and making a list of it all. Categorise them under a target year when you would ideally want to achieve each of your goals so that you prioritise some goals over the others.
It is important to measure the cost of your goals. Decide on the total amount you would require to meet each of these goals and then determine your investment plan– whether you want to start a monthly SIP plan or invest a lump sum amount.
Lastly, identify the right asset allocation for your portfolio based on your target year and the amount you wish to receive at the end of it. Do keep in mind the risk-return balance before you come to a conclusion.
Achieve your goals with Horizon smallcases. Find the year of your dreams below: