smallcase Stories
This Small-Cap Railway-linked Manufacturing Company should be on your Watchlist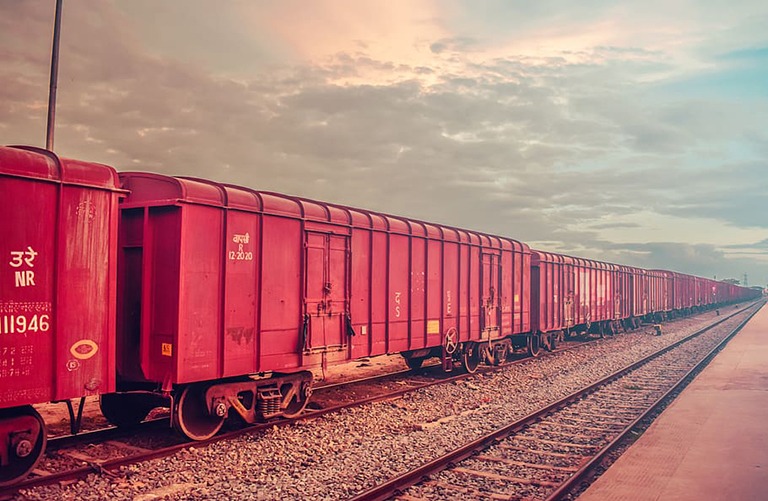 Reading Time: 3 minutes
Titagarh Wagons Ltd (NSE: TWL)
Titagarh Wagons incorporated in 1997, is primarily engaged in the manufacturing of railway wagons. It is one of the leading private sector wagon manufacturers in India.
Its current market cap is 2800 Crores and it will soon be the first and only company to produce all types of coaches- carbon steel, aluminum and stainless steel.
It manufactures freight wagons, bailey bridges, heavy earth-moving and mining equipment, steel and spheroidal graphite iron castings, and other products.
The company has four manufacturing facilities: two in West Bengal and one in Rajasthan. It has capacity to manufacture 8,400 wagons, 200 Metro coaches and 36 electric multiple unit coaches, and process around 30,000 tonne of casting steel, per annum. It also has capacity to manufacture bridges, shelters, propulsion equipment.
Furthermore, it has a shipbuilding division, which delivered its first ship, a 1,000-tonne fuel tanker, to the Indian Navy in May 2018.
How did the stock perform in the Smallcap Compounders smallcase?
The stock was added to the Smallcap Compounders smallcase at a price of INR 100 and a market cap of INR 1400 Crores.
Today, the stock is trading at ~INR 218, with almost a 118% increase in share price since it was added in the smallcase less than 10 months back.
Today as we speak, TWL is available at very comfortable valuations despite the recent run up in price, and we continue to remain bullish on the stock and continue holding it in our smallcase.
Why the company came up on Green Portfolio's radar
The Company was relatively undervalued considering the sheer size of the orderbook, which was 5330 Crores at the time. The order book of the company today stands between 10,000 and 12,000 Crores at a market cap of 2800 Crores.

Government Policy focus on infrastructure spending makes TWL a direct beneficiary as it is a railway linked company.
Reasons for high conviction in this stock
Favourable government policies: The 2022 Budget has allocated 1.4 lac crore (v/s 1.1 lac Cr for FY 22) to the ministry of Railways and during the next three years, as many as 400 new generation Vande Bharat Express Trains with better energy efficiency and better passenger riding experience will be developed and manufactured. Further, 19,130 crore was allocated in the Union Budget 2022-23 for various metro projects in the country (v/s 18,978 Cr for FY 22)
Newly acquired technical know-how: The company recently manufactured its first aluminum metro with help of former Italian subsidiary and its contract with CRCC for Bangalore metro project will start from next FY (1st quarter) and will take 2 financial years to complete. This contract is for manufacturing 200 coaches where all raw materials will be supplied by CRCC and they will also provide the know-how and expertise to manufacture stainless steel coaches.
With this, TWL will be the first and only company to produce every type of coaches- carbon steel, aluminum and stainless steel.
With highest capacity to manufacture wagons, they now have the highest ever order book.
Investments: They are looking to invest close to 1,000 crore over the next three-to-five years for expanding wagon manufacturing capacity, and for setting up a new foundry unit for backward integration. The company currently has a capacity of manufacturing around 8,400 wagons a year, and is looking to scale it up to 12,000 wagons a year in the next three-to-five years and has two foundry units with a combined capacity of close to 30,000 tons. they are looking to set up a new foundry unit with a capacity of close to 70,000 tons in West Bengal.
Strong Balance Sheet: Another factor leading to great performance is a strong balance sheet and their approach to remain conservative on debt.
Subscribe to Green Portfolio's Smallcap Compounders smallcase
Subscribe Now
Green Portfolio is a SEBI Registered (SEBI Registration No. INH100008513) Research Analyst Firm. The research and reports express our opinions which we have based upon generally available public information, field research, inferences and deductions through are due diligence and analytical process. To the best our ability and belief, all information contained here is accurate and reliable, and has been obtained from public sources we believe to be accurate and reliable. We make no representation, express or implied, as to the accuracy, timeliness, or completeness of any such information or with regard to the results obtained from its use. This report does not represent an investment advice or a recommendation or a solicitation to buy any securities.