smallcase Managers
24-Dec: Midcaps Nosedive, Bandhan Bank's 91% Haircut & XMAS Smallcase Offer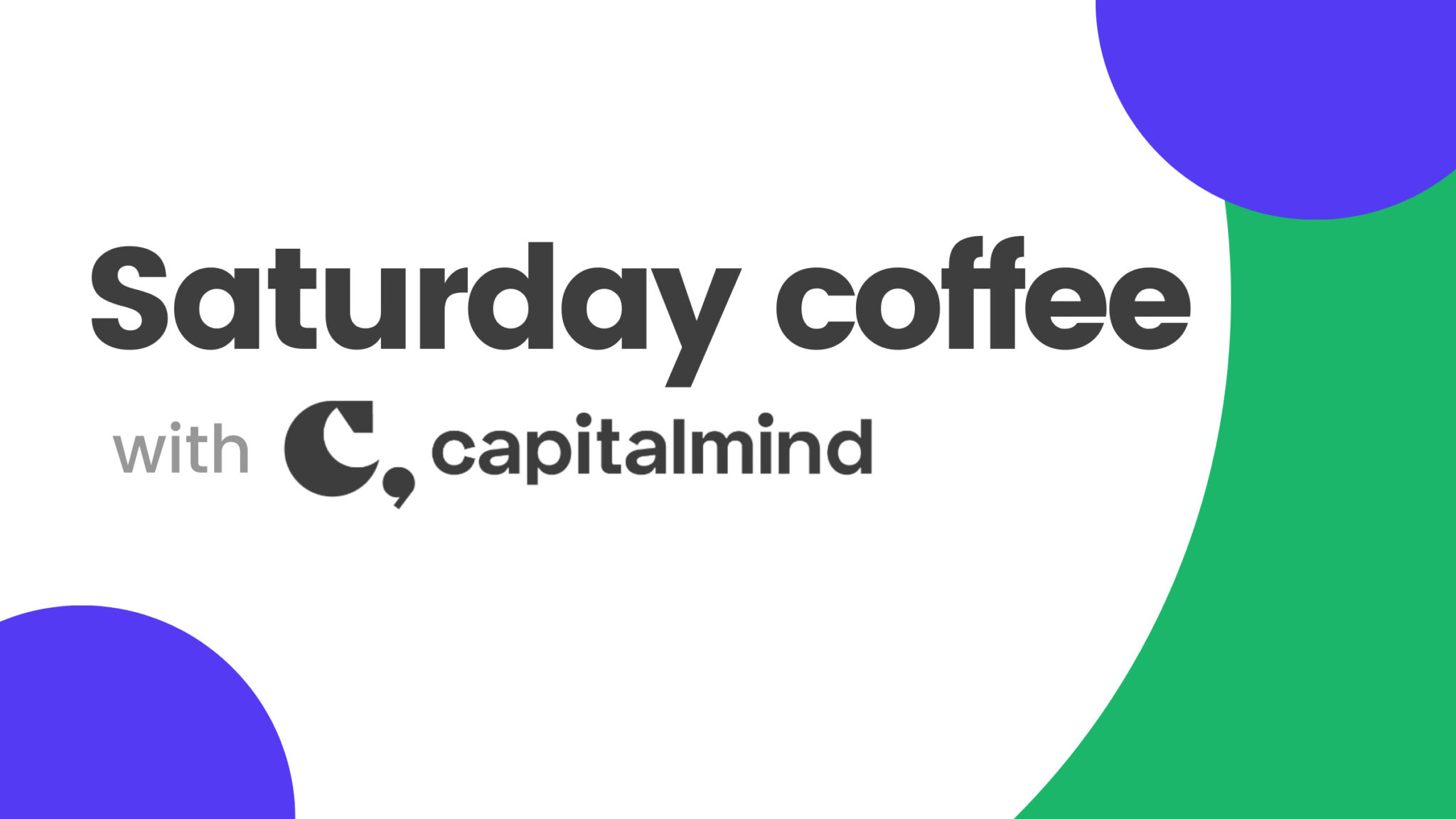 Reading Time: 4 minutes
🔆 Quick glance
Market Overview: Crisp overview of markets & macros
Off the Chart: Air travel pre & post covid-19
Good Reads: 5 good reads from across the globe
Taking Stock: Bandhan Bank takes 91% haircut
Capitalmind Smallcase: 3 Portfolios in one subscription. And a discount offer.
---
What's up with markets? 📉📈
The Nifty 50 index fell by 2.5% this week with 80% of Nifty 50 stocks declining. So for every stock that went up this week, 4 went down. But, the real pain was felt in MidCap stocks as the Nifty Midcap 100 Index fell by 6% erasing almost all of its gains in 2022.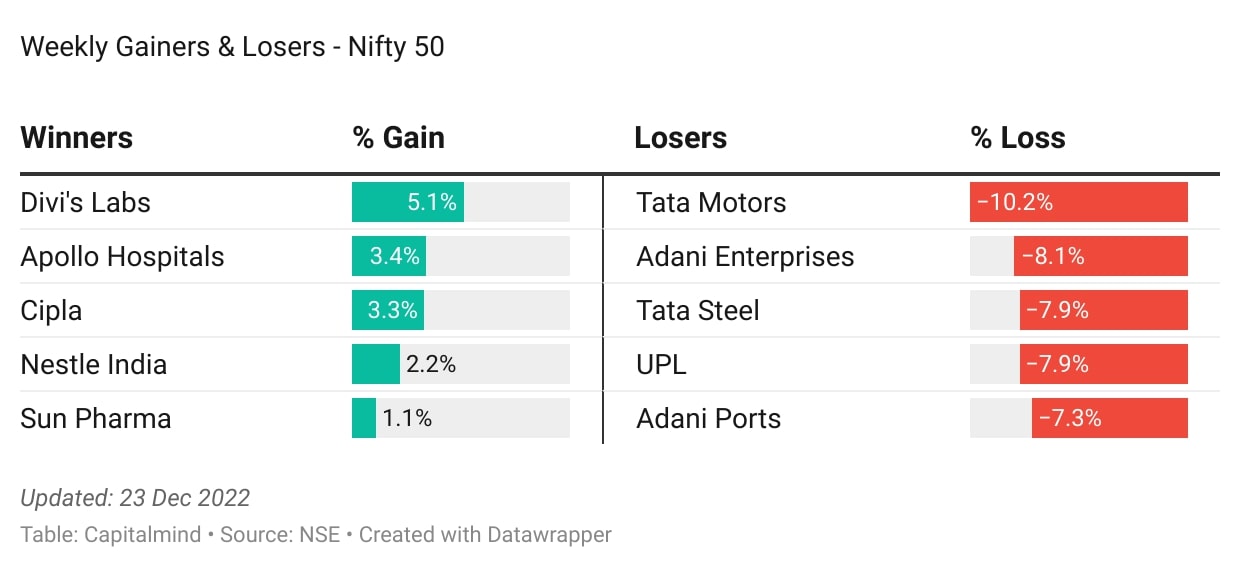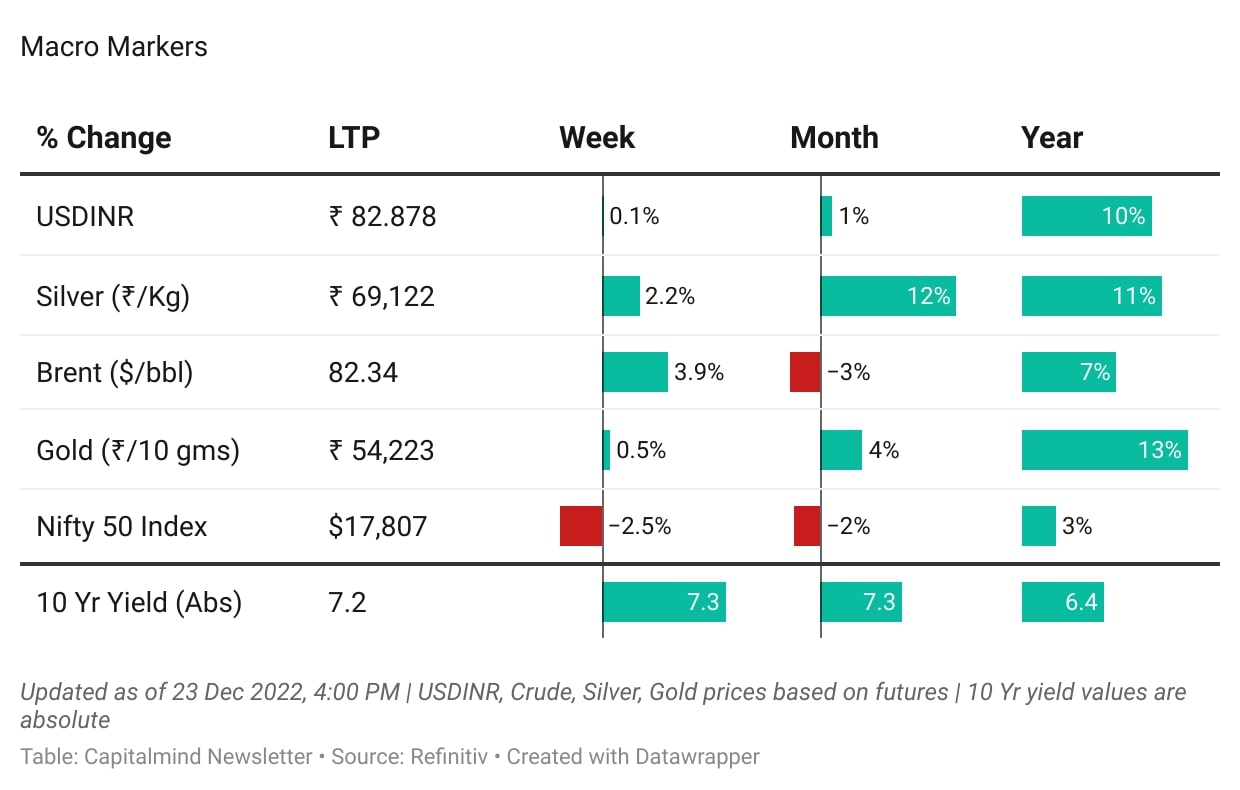 Off the Chart ✈
While it may seem that life is back to normal in terms of Air Travel, this data shows that it isn't the case. Aviation Turbine Fuel (ATF) consumption is not yet back to Pre-Covid levels. Also, number of passengers flying each month hasn't crossed pre-covid levels. The aviation industry is yet to bounce "back to normal".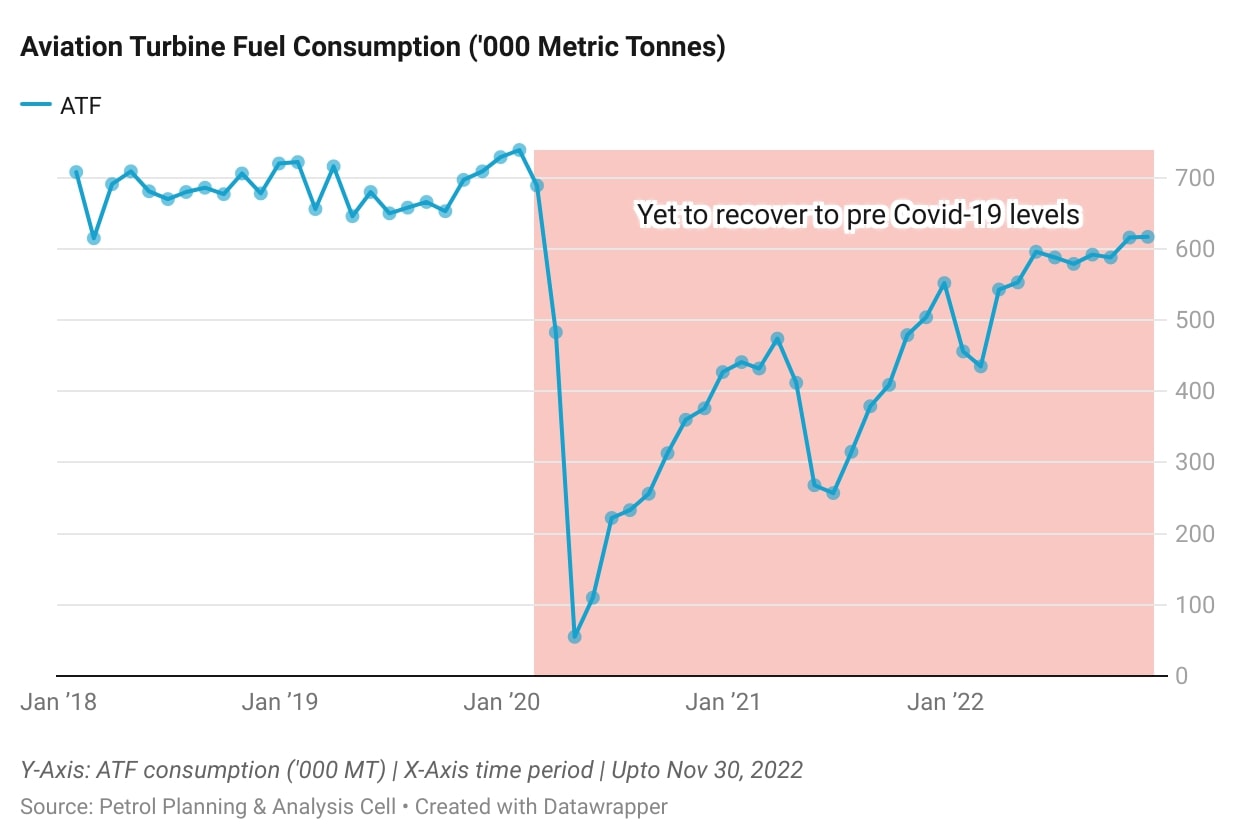 Is Bandhan Bank's book clean now? 🏛
On Dec 21st, 2022, Bandhan bank released a press note stating that it is looking to sell 8,897 Cr of its bad loans to an Asset Reconstruction Company (ARC) for a significantly lower price of 801 Cr. That is a 91% discount on the (wrong) asset value.
You may think this is a good move. Getting rid of rotten apples and making some money off it.
But the bigger question is, what about the remaining loan book? How many more rotten apples are there?
The burden of the past
Around 40% of Bandhan's advances mainly cater to low-income individuals, SMEs & agriculture needs. This book is its legacy micro-finance book (now called Emerging Entrepreneur Business)
Unfortunately, this segment has struggled for a few years because of Covid, Assam & West Bengal floods, and loan waivers. The bank GNPAs (gross NPAs) has spiked from 1.4% in 2019-20 to 7.2% in Q2FY23.
Due to this, the bank is consistently reducing its exposure to this segment and focusing more on Commercial banking, Housing & Retail segments. Check the data below.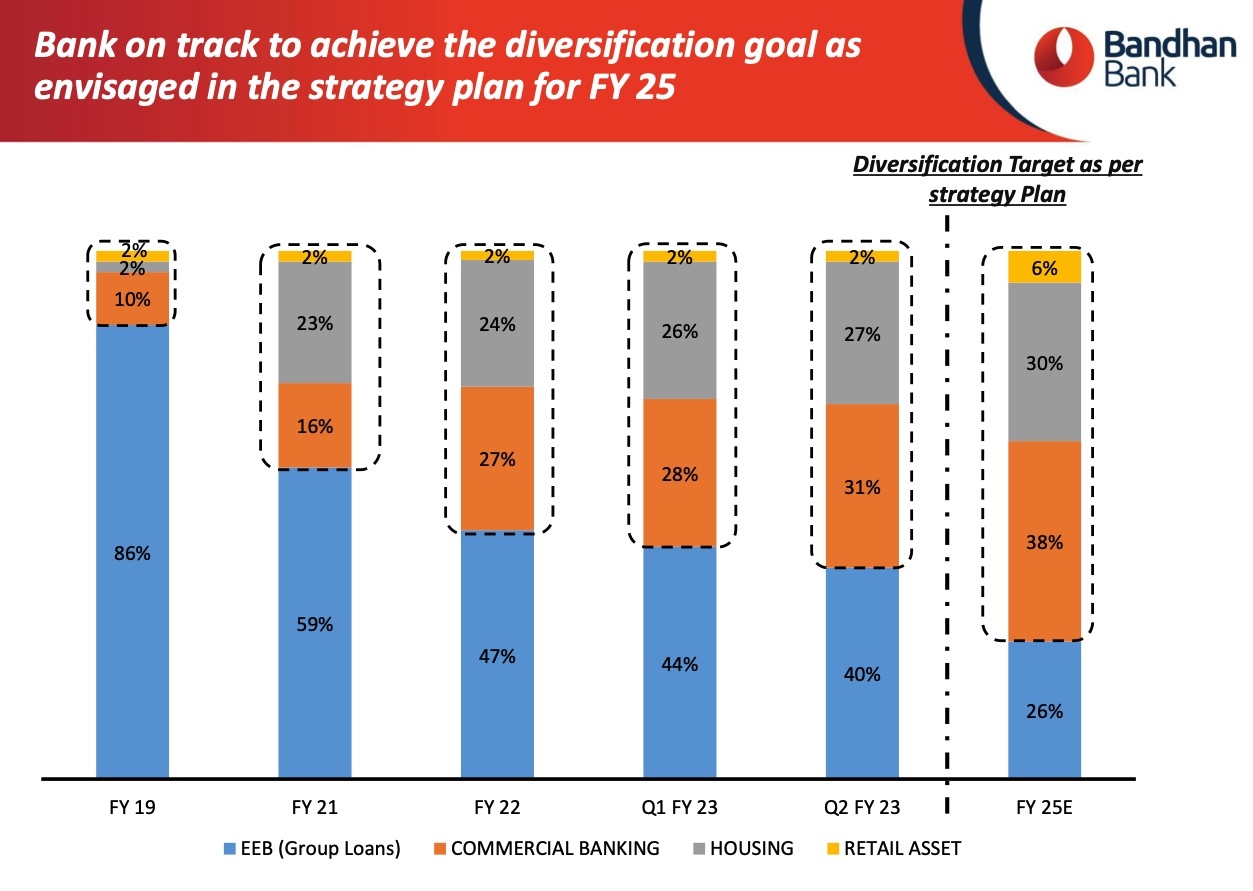 The Green shoots?
In Q2FY23, Bandhan bank had already written off 3539 Cr. The EEB & SBAL book is currently at 58,130 Cr of which it has identified 9500 Cr of stressed assets.
After the ongoing sale of 8,897 Cr, the bank will get rid of a substantial portion of its bad assets. If there are no more rotten apples, we'll have a nice clean kitchen.
The management is confident of bringing the asset quality back to the pre-Covid levels by next year in the next few quarters.


Is now a good time to invest in Bandhan Bank?
Bandhan bank is currently trading at its lowest valuation on price to book basis (2x) since its listing in Apr 2018. But that alone is not a valid reason to add a financial institution to the portfolio.
Buying cheap may work for other sectors, but not banks. Markets run on perception and the better the perception of the underlying book, the better valuation it commands. Case in point: HDFC Bank, and Kotak Bank as against PSU banks.
Nevertheless, it would be better to wait for the bank to improve its asset quality. Let the NPAs normalize and reduce the dependency on the EEB book. It may take a year for the management to get things back on track. Till then, this is yet another stock that we will be keenly tracking.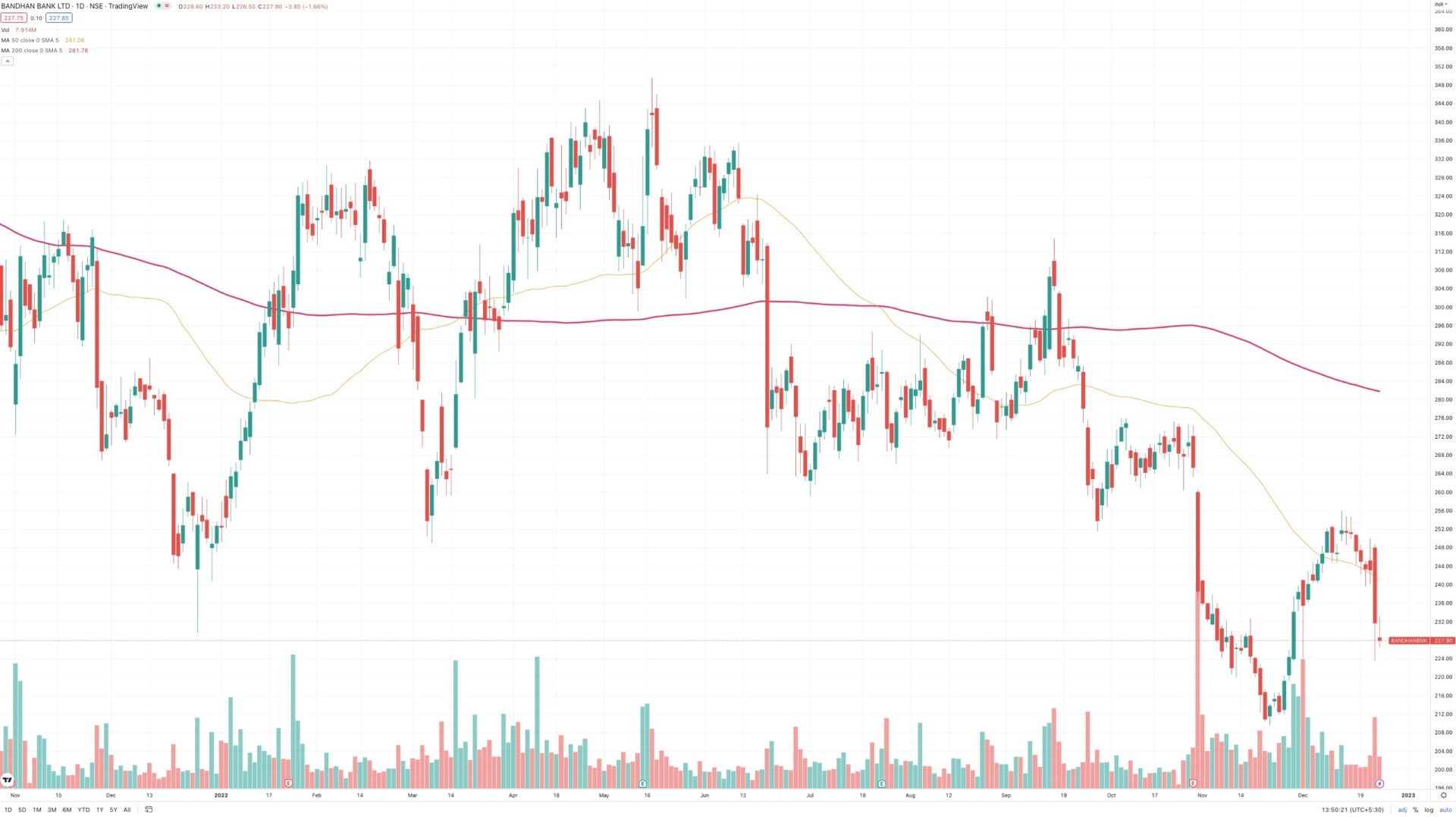 (Disclaimer: The information conveyed in this post is intended for informational purposes and shouldn't be considered as investment advice. Please do your own research before making investment decisions)
---
What we are reading? 📝
Capitalmind Smallcase is now 3X Valuable! ⭐
Now get access to all three of our smallcases:
CM Momentum
CM Focused
CM Low Vol
At the price of ONE.
Yes, you read that right 🤙
This means you pay just Rs 375 per month per portfolio when you buy this bundle of 3 smallcases.
And here's a sweetener – Get a further 10% discount if you sign up during Christmas festivities. Use code XMAS10. Limited time offer, on annual plans only.
Use the below link to subscribe to any smallcase. You'll get access to the other two as well.