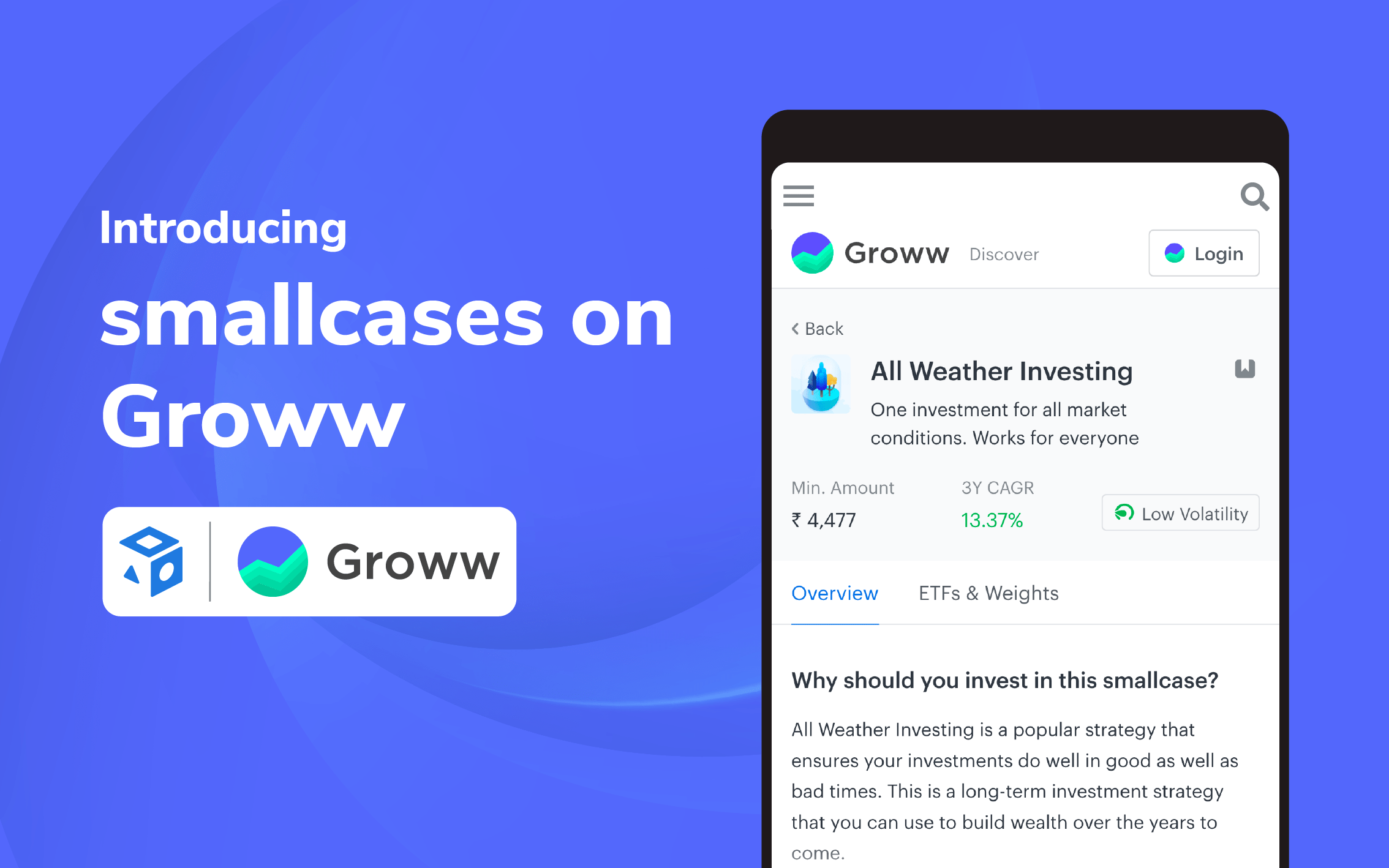 Reading Time: 1 minutes
We're thrilled to announce that smallcases are now available on Groww, one of India's top discount brokerages. You can now start investing in smallcases with your Groww account, without the hassle of creating a new account!
smallcases are baskets of stocks or ETFs that are professionally created and managed. Using smallcases, you can invest in multiple stocks or ETFs in just 3 clicks. Find your ideal smallcase based on an idea or strategy, or create one, and track the stability of your investments in just minutes.

In addition to that, you can also track the performance of your portfolio anytime, anywhere on the Groww app or on smallcases.groww.in.
smallcases aim to modernize investing and make it easy & effortless for you. Join the new wave of investors and invest in smallcases with your Groww account!
[cta color="blue" title="Invest in smallcases with Groww" url="https://smallcases.groww.in/discover/all?utm_source=groww&utm_medium=blog&utm_campaign=presenting-sc&utm_content=discover&utm_term=2021″ button_text="Get Started"][/cta]