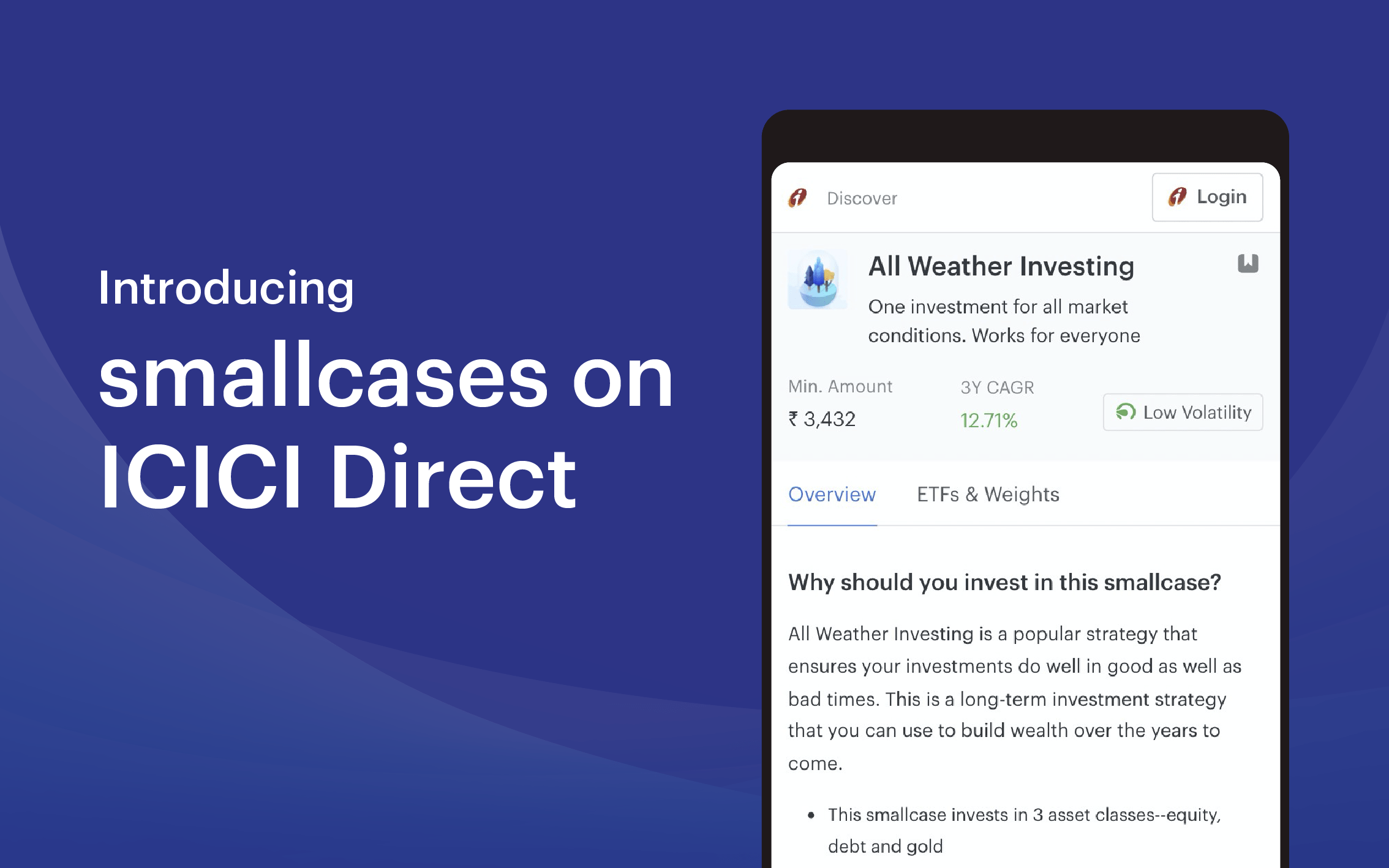 Reading Time: 1 minutes
We're excited to break the news that smallcases are now available on ICICIdirect, one of India's most renowned brokers. You can begin investing in smallcases with your ICICIdirect credentials, without the hassle of creating a new account!
For the uninitiated, smallcases are baskets of stocks or ETFs that are created and managed by professionals. They help you invest in multiple stocks or ETFs in just 3 clicks. You can track your portfolio's performance anytime, anywhere on ICICIdirect or on smallcases.icicidirect.com.
That's not all! You can find your ideal smallcase or customize it and invest in 3 clicks. smallcase also enables you to check & manage all your investments in one place.

As always, you can also create your own smallcase and be your own fund manager in a few clicks.
With this partnership we look forward to making our low-cost, transparent & easy-to-understand investment available to all Indian investors and transforming retail investment as we know it.