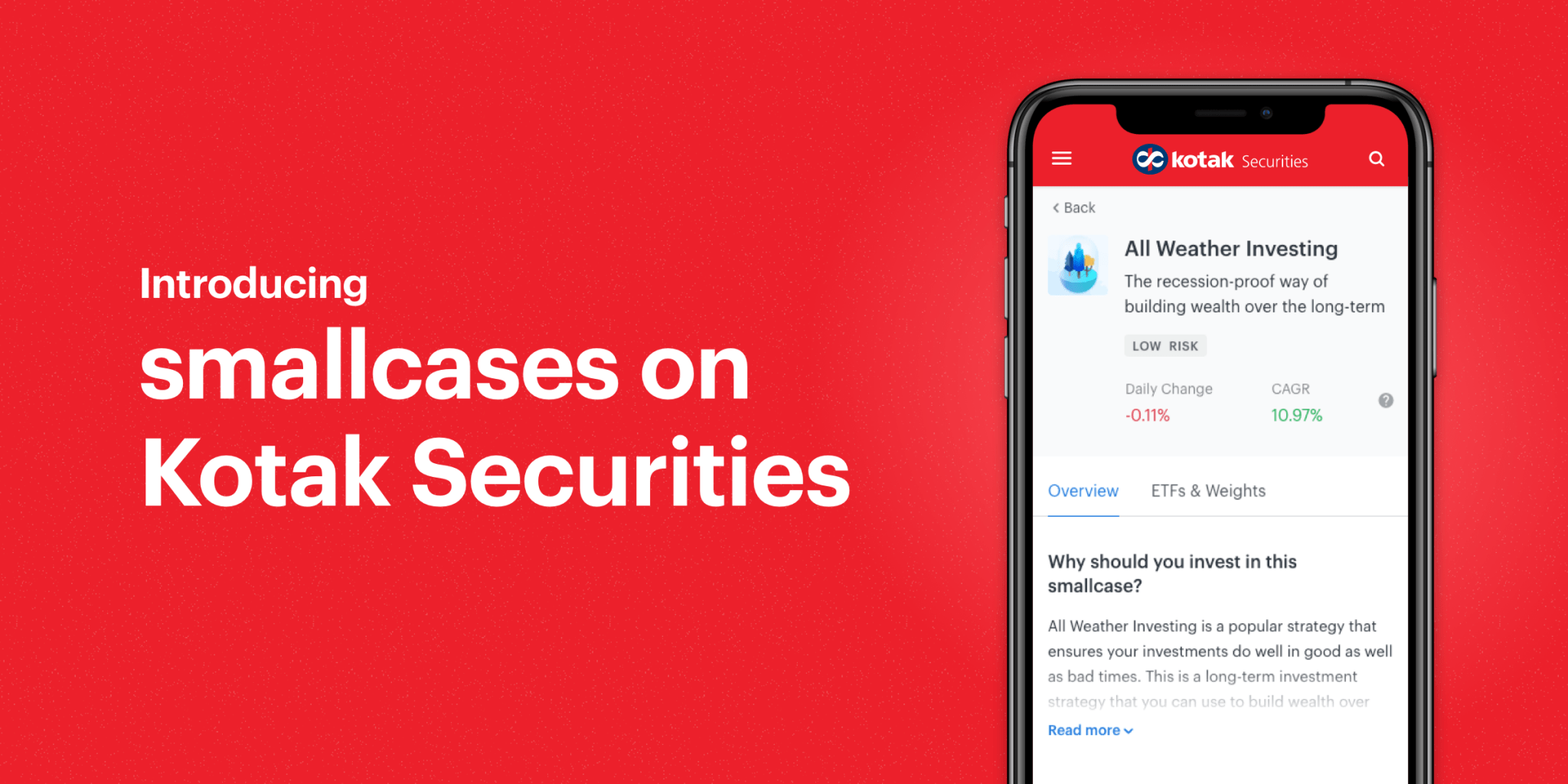 Reading Time: 1 minutes
We are excited to announce that our integration with Kotak Securities is now live. Kotak Securities is one of India's largest brokers and a subsidiary of Kotak Mahindra Bank. All Kotak trading & demat account holders can now invest in smallcases, including the NRIs.
Late to the party in sharing this. Very happy to have smallcase on board! https://t.co/HboKCxWPUo

— Kamlesh Rao (@KamleshDRao) March 18, 2019
A smallcase is a portfolio of stocks or ETFs, selected & weighted intelligently to reflect a specific idea or strategy. You can invest in a smallcase, track it with a custom index value updated in real-time & set up an SIP in just a click. The quick, seamless & hassle-free experience of investing in smallcases remains intact on the Kotak Securities platform.
As always, you can also create your own smallcase and be your own fund manager in a few clicks.
With this partnership we look forward to make our low-cost, transparent & easy-to-understand investment available to all Indian investors and transform retail investment as we know it.
An important partnership for us – excited to see us go live & the journey ahead

Let's make it big! @jaimitd @KamleshDRao @gauravdhanuka07 @Jigs1602 https://t.co/l41rxgt3d9

— Vasanth Kamath (@vasanthkamath) March 15, 2019
[cta color="blue" title="Invest in smallcases with KotakSec" url="http://www.kotaksecurities.com/landing-page/smallcase/index.html" button_text="Get Started"]#smallcasesBehtarHai[/cta]