Partner Stories
Meet the Manager: The 'Wright' way to scale your business with smallcase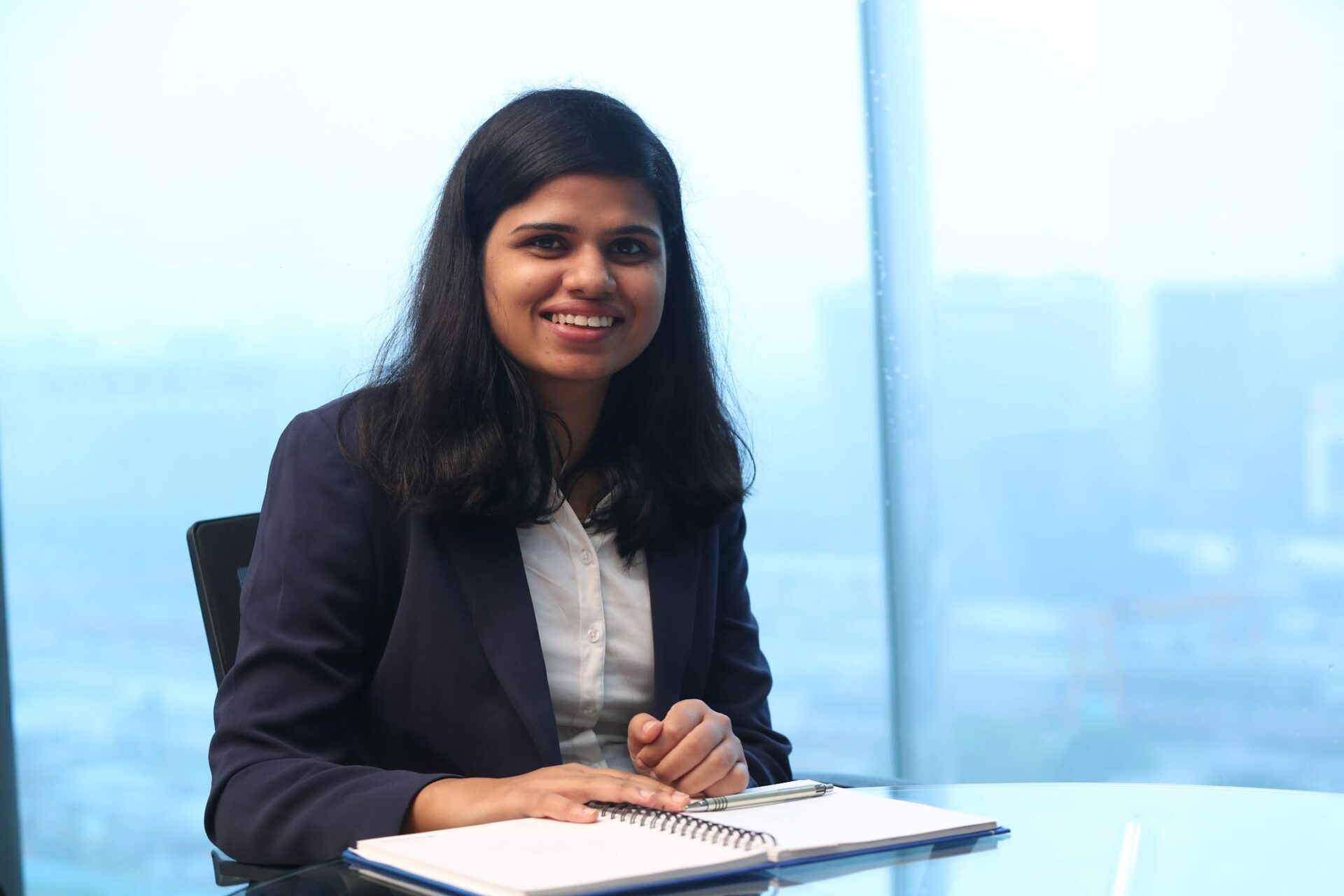 Reading Time: 4 minutes
Sonam Srivastava used to create trading algorithms for high-frequency securities traders at HSBC, Edelweiss and Qplum. But when the U.S. advisory she worked for scrapped plans to launch in India, she decided to begin her entrepreneurial journey with own advisory business in Mumbai. In 2019, she started offering stock portfolio recommendations on smallcase.
Srivastava's recommendations became popular among retail investors during the COVID-19 pandemic. Starting with a multifactor strategy based on quantitative research, she has added new themes such as momentum, which aims to take advantage of a bull market, and another focused on small-cap stocks.
The motivation behind Wright Research is making quant mainstream in India and democratizing the benefits of quant investing that was previously only available to larger investors. Sonam has been working on quant investing in India since the start of algo trading in India in 2010. Her research on the Indian market told her that a straightforward and elegant approach based on quantitative principles could do well in the Indian context and scale up beautifully with the right platform partner. As a means to scale her digital advisory space in India, Wright Research trusted smallcase to be their partner of choice because of the wonderful product design, customer centricity, outreach and most importantly technology prowess.
Challenges around quantitative investing
Five years ago, if you went to an everyday investor with a quant strategy in India, they would tell you that they have never heard of it. Now as the investors in the Indian markets are technologically aware and work in data-driven and digital roles, the need for a digital wealth advisor with algorithms and a data-based function has increased a lot. Wright Research has put forth their quantitative philosophy in a language that people understand and simplified the jargon to bring out the immense value that quant strategies have to offer. They want to flourish in the markets while propagating the cause of quant investing in India for everyday investors.
smallcase's role
Sonam doesn't view smallcase as just a technology partner. She has seen value in how smallcase has leveraged its significant social media presence and used marketing efforts to put Wright Research on the map.
Here are a few things that she believes are notable in her journey with smallcase:
Finding the right investors: "The love that Wright Research receives from investors is the real reward of this venture. When we started, "quant" was something that people said Indian audiences wouldn't trust. So it is a big plus that our audiences love us for our investment philosophy. We cater to all types of investors – high risk, low risk, or balanced and we put effort into being transparent and making the investor aware of the risk and returns of equity investing."
Seamless technology: Sonam is a massive fan of smallcase's technology. Her smallcase experience has been smooth and seamless. This experience makes smallcase a desirable platform not just for investors but also for advisors.
Business growth and scale: Sonam has achieved scale on smallcase, and finds that there is potential to grow manifold from here. Some critical things about the product that led to their growth are:
Risk Management – They got their first spurt of growth in April 2020 when markets crashed 35% in March, they went down only 15%
Performance – The balanced multi-factor portfolio has given a 215% return in two years, 75% above the Nifty. The momentum & smallcaps portfolios have also shown good performance.
Product Mix – While they started with multi-factor portfolios in 3 risk profiles, they have added two products catering to the bull market – momentum & smallcaps.
Sonam believes that for a smallcase manager, performance is vital, but other essential things are:
Good content: smallcase subscribers are passionate about investing, and they appreciate it if you serve them good content at the right time.
Genuineness: people appreciate if you are genuinely concerned about their capital, passionate, and have skin in the game while managing their money.
Customer support and engagement: "I love taking calls from smallcase subscribers because they appreciate it. With the backing of the rockstar support team at smallcase, our team's focus is immensely on making sure that our service is up to the mark."
Future plans
She plans to keep up the excellent performance and engage more and more people with their portfolios. While markets are largely unpredictable, Sonam wants to be true to their philosophy of constant outperformance and deliver good results.
Wright Research does not want to miss out any opportunity in the market or any clue that the market is giving. Constant improvement and performance are big goals for us. We want to significantly scale our customer base, take the message of quant investing to the masses and create wealth in a scientific fashion. Building a team that delivers this goal consistently for all types of investors is our biggest priority.
About smallcase Publisher: ​​Business-in-a-box SaaS solution for investment managers & advisors to productize their stock & ETF portfolio research and advice as smallcases. Covers onboarding, agreement signing, multi-broker transactions, reporting, fee collection, invoicing, communication, website generation in a compliant, unified way. Today, smallcase Publisher enables 200+ individuals and entities to scale their investment management & advisory practices with technology while they focus on what they do best.
Learn more at https://publisher.smallcase.com/