smallcase Managers
Newest launch from Basant Maheshwari Investing – BM Focused Small Cap smallcase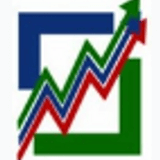 Reading Time: 3 minutes
On 20th June, 2022 we launched the 'BM Vision 2030 smallcase'. That was incidentally also the bottom for the market, which we had called out in our newsletter at that time.
The BM Vision 2030 has performed exceedingly well. It is beating all the underlying benchmarks, and we remain very optimistic about the future performance of our BM Vision 2030 smallcase.
While the overall markets have come nearer to their highs, the small caps haven't moved at all. We think that the small-cap index is sitting on the cusp of a big move up. In this context, we are launching our 'BM Focused Small Cap' smallcase. And like always, we will put our own Rs 5 lakhs every month into this scheme. The first investment goes in today.
The investment of Rs 5 lakhs, every month shows our commitment and confidence in the BM Focused Small cap scheme.
Details about 'BM Focused Small Cap' smallcase
1) Investment Philosophy: Investing in small caps can be rewarding if we can select market leaders growing revenues at 20% with a high return on equity of more than 20% and which are available at decent valuations. We have selected companies where there is an industry tailwind for the next 3-5 years. We will avoid companies where there are corporate governance issues. We aim to focus on protecting downside risk.
2) Our Personal Investment: Based on our principle of having a 'thick' skin in the game, we will put in ₹5,00,000 every month in our new smallcase also.
Halwai apni mithai khud pehle khata hai.
3) Average Market Capitalisation: the weighted average market cap is approximately ₹15,000 crores. We don't want to buy ultra-illiquid small-caps run by untested and unscrupulous promoters.
4) Minimum Amount: Theoretically, you can start with Rs 50,000. And scale it up as and when you can. This is a flat fee model. We don't charge money on AUM. So, the more you put in, the better it gets for you.
5) Portfolio Concentration: This will be a concentrated portfolio of 15 stocks divided across Consumers, Technology, Financials, Capital Goods, Construction and Real Estate.
6) Portfolio Benchmark: This portfolio will be benchmarked against the Nifty Smallcap 100 Index.
7) Fee Structure: Fixed fees model of ₹12,000 for a half-year basis irrespective of the amount of capital put in. This is on a discounted basis (original price Rs 15,000) till 31st December, 2022 and will increase after that period. We want only severe participants in the game and don't want to play the volume game because more the number of people lesser the returns from a small cap portfolio.
8) Recommended Amount: Around Rs 8 lakhs.
How is the BM Focused Small Cap different from the BM Vision 2030?
The BM Vision 2030 is more for people who want steady returns with lesser volatility. And the 'BM Focused Small Cap' is for people who aspire for higher returns with higher volatility. The short-term returns will be higher because we are starting from a low base. However, in the long run, there shouldn't be much of a difference in returns between the two schemes. We are concentrating hard on picking up only the cream from the entire gamut of stocks trading in the market.
Our large cap offering (BM Vision 2030 smallcase – average market cap 70,000 crores) is like blue denim in your wardrobe, while our small cap offering (BM Focused Small Cap) average market cap of 15,000 crores) is like a pair of white trousers in your wardrobe. The white trouser looks fantastic, but the blue denim is a must. One can't compare the two – he needs both.
We are already loaded with the smaller capitalised companies in our PMS (average market cap Rs 13,000 crores) and overall see the shift happening towards the small and mid-caps. Hence we are launching the 'BM Focused Small Cap' smallcase now.
Why invest in Small Cap stocks now?
When small caps move up, they don't generate returns in percentages they give back by a number of times. Just like on June 20, 2022, we wrote a newsletter to our PMS members stating that we see the overall market bottoming out. We now see the small cap index as having bottomed out.
Here's a video explainer on the BM Focused Small Cap smallcase by Mr. Basant Maheshwari
---
---
---
---