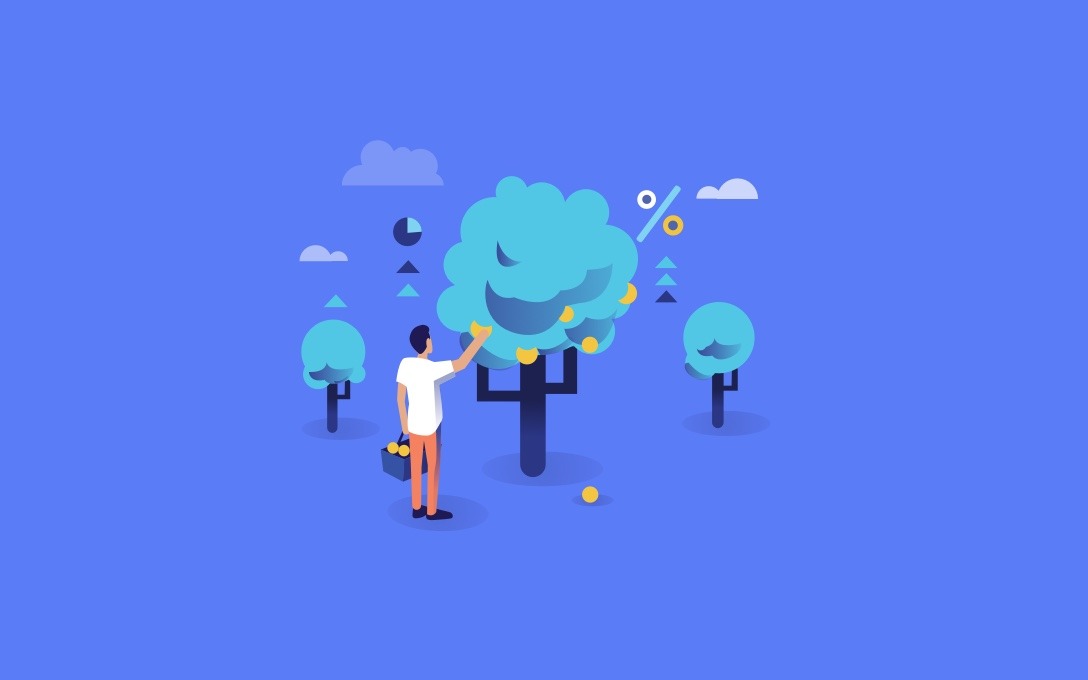 Reading Time: 2 minutes
Say you have invested in a smallcase and want to sell some part of it. How do you do it? You either sell the entire basket or you sell individual stocks. Right? Wrong. You have another option called 'Partial Exit'. Partial Exit allows you to withdraw money from an existing smallcase that you have invested in, with minimum deviation to the weightage of stocks.
Consider you have invested in the Thrift Shopping smallcase. At a future time, say during a medical emergency, you might want funds. With the 'Partial Exit' option, you can sell some part of the smallcase to obtain the funds. To maintain the stock weightage, the maximum money that can be partially withdrawn will slightly vary from the initial minimum amount invested. 
The importance of stock weightage
Stock weightage is crucial for diversification. When you partially exit a smallcase, our proprietary algorithm ensures that the optimal weightage of the stocks is maintained. To maintain the optimal weightage and preserve the underlying theme of the smallcase, the amount that you can partially withdraw from the smallcase is adjusted to meet the weightage. This helps to retain the desired diversification of stocks. 
When should you partially exit a smallcase?
Partial Exit can be done when you want to withdraw some money from a smallcase while continuing to invest in the portfolio with the prescribed weightage. This option enables you to NOT have money locked in and have some funds at hand during an emergency.
Remember, you can partially exit a smallcase only when you have invested more than the minimum investment amount of the smallcase.
How to partially exit a smallcase?
Login to the smallcase platform with your broker login credentials.

Go to the "Investments" page, click on the smallcase which you want to partially exit.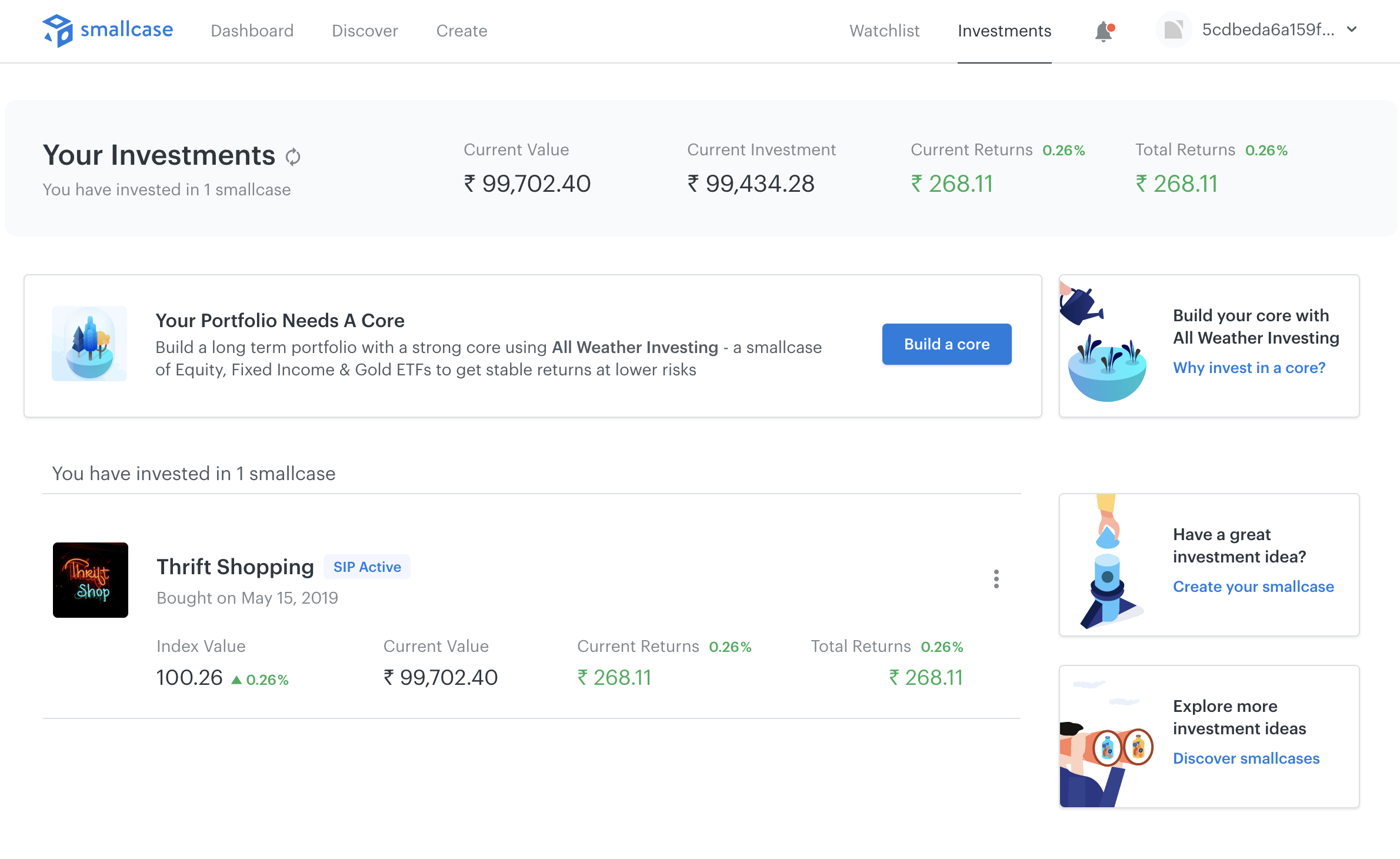 Click on the 'Exit smallcase' button and choose the "Partial Exit" option.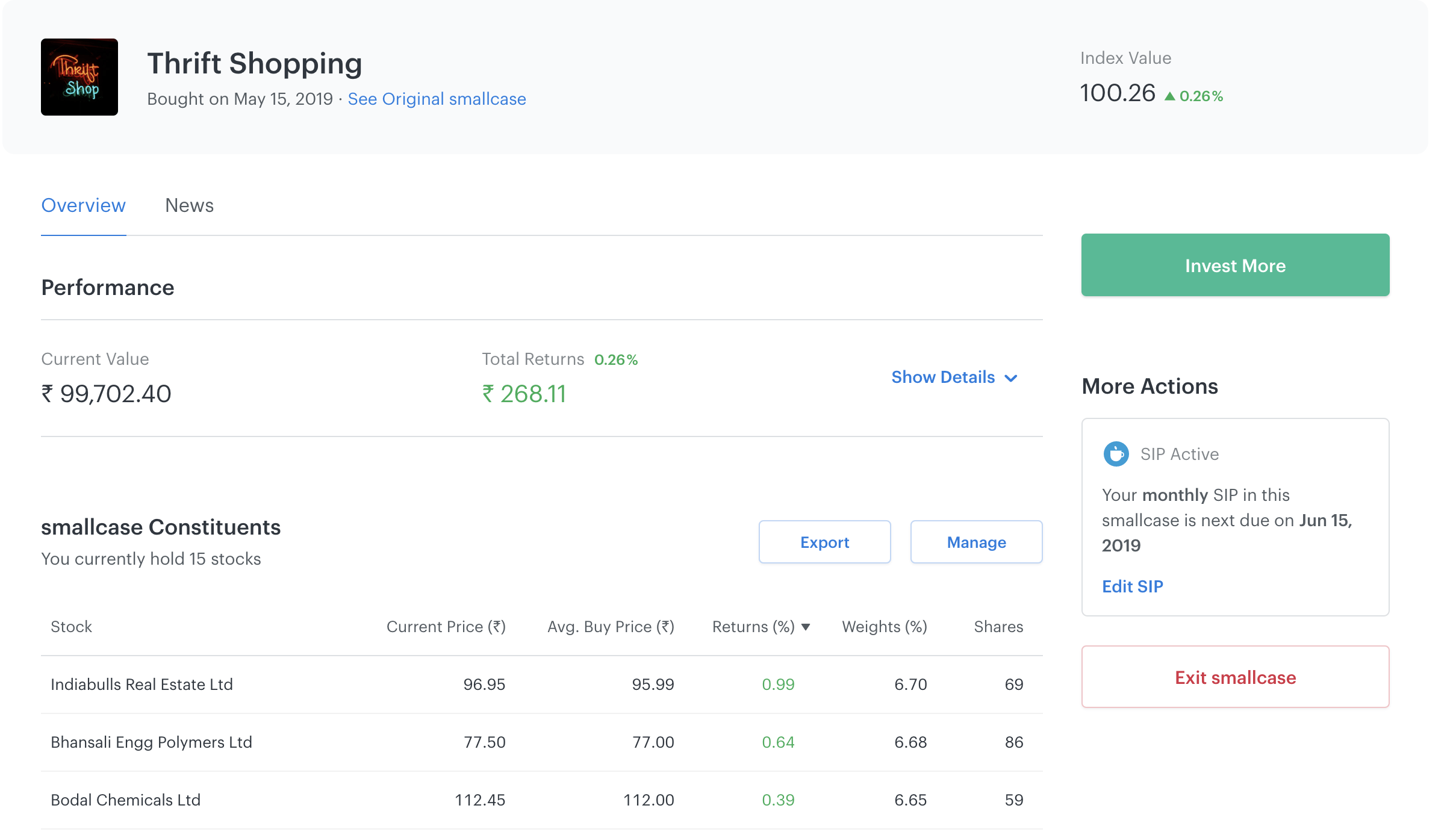 Enter the amount which you want to exit, the maximum amount which you can partially exit is already displayed on the screen.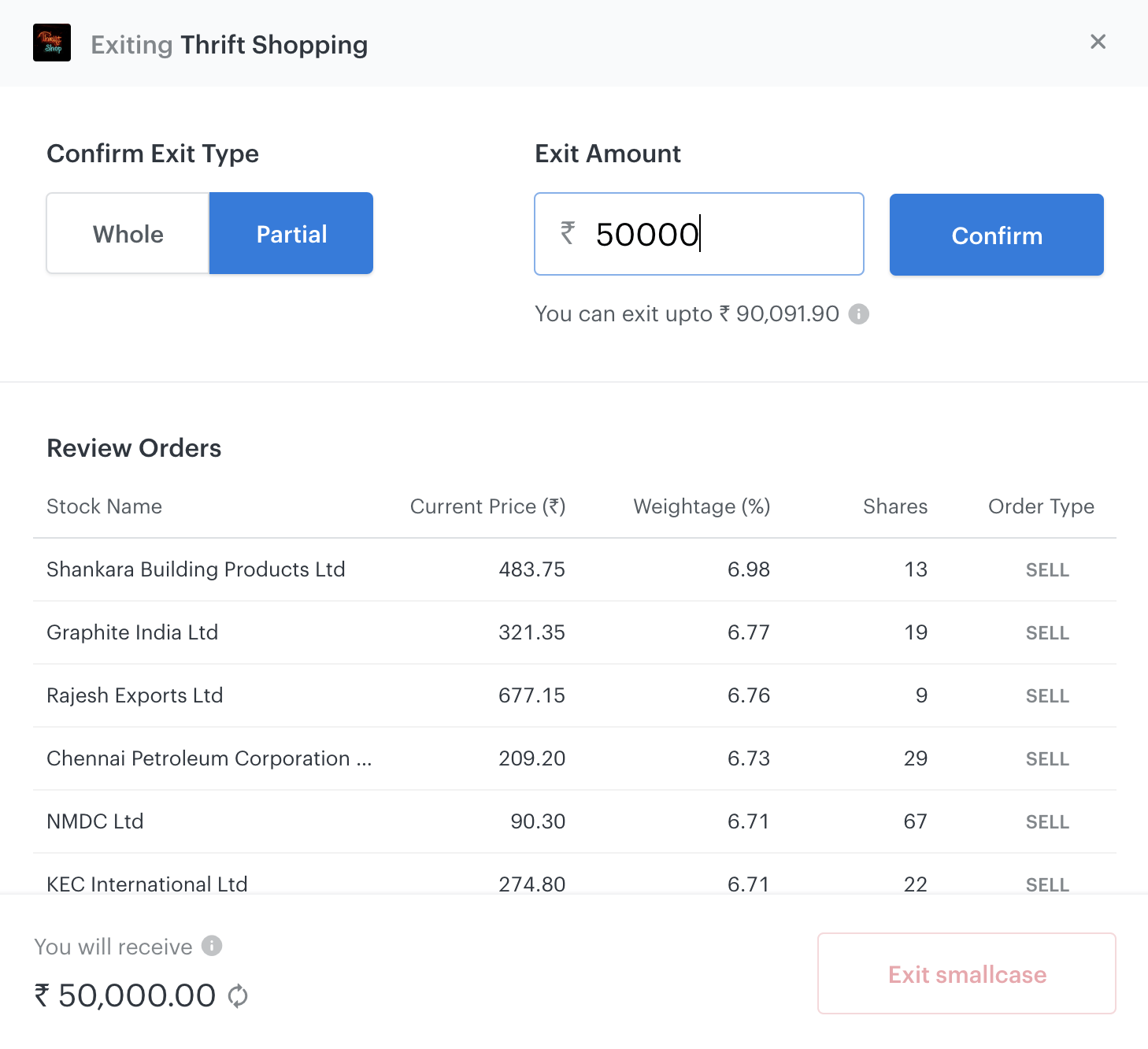 Upon entering the amount, click the "Confirm" button. The amount will be adjusted to the closest possible amount to ensure that there are minimal changes in the weighting scheme.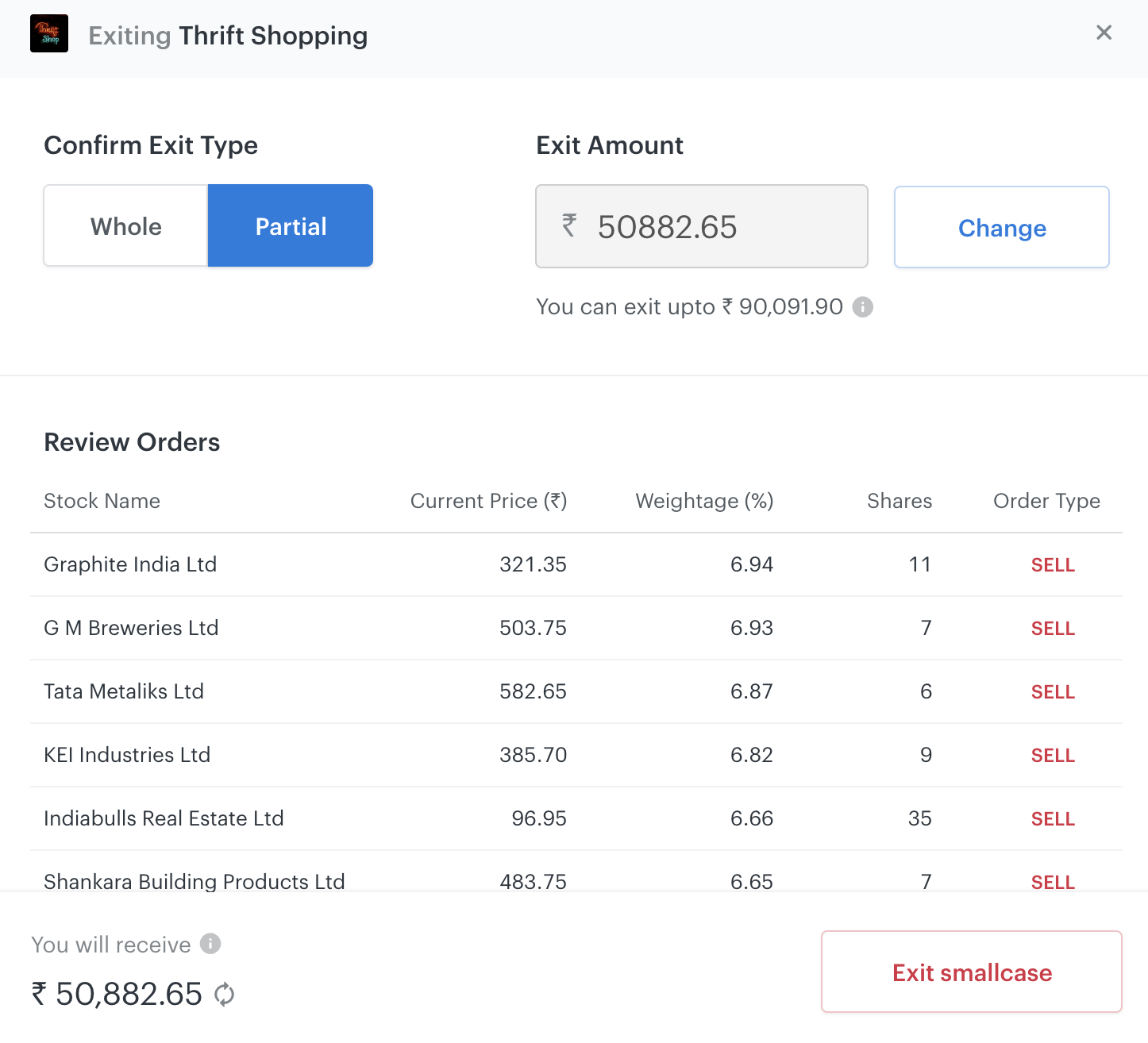 Click the "Exit smallcase" button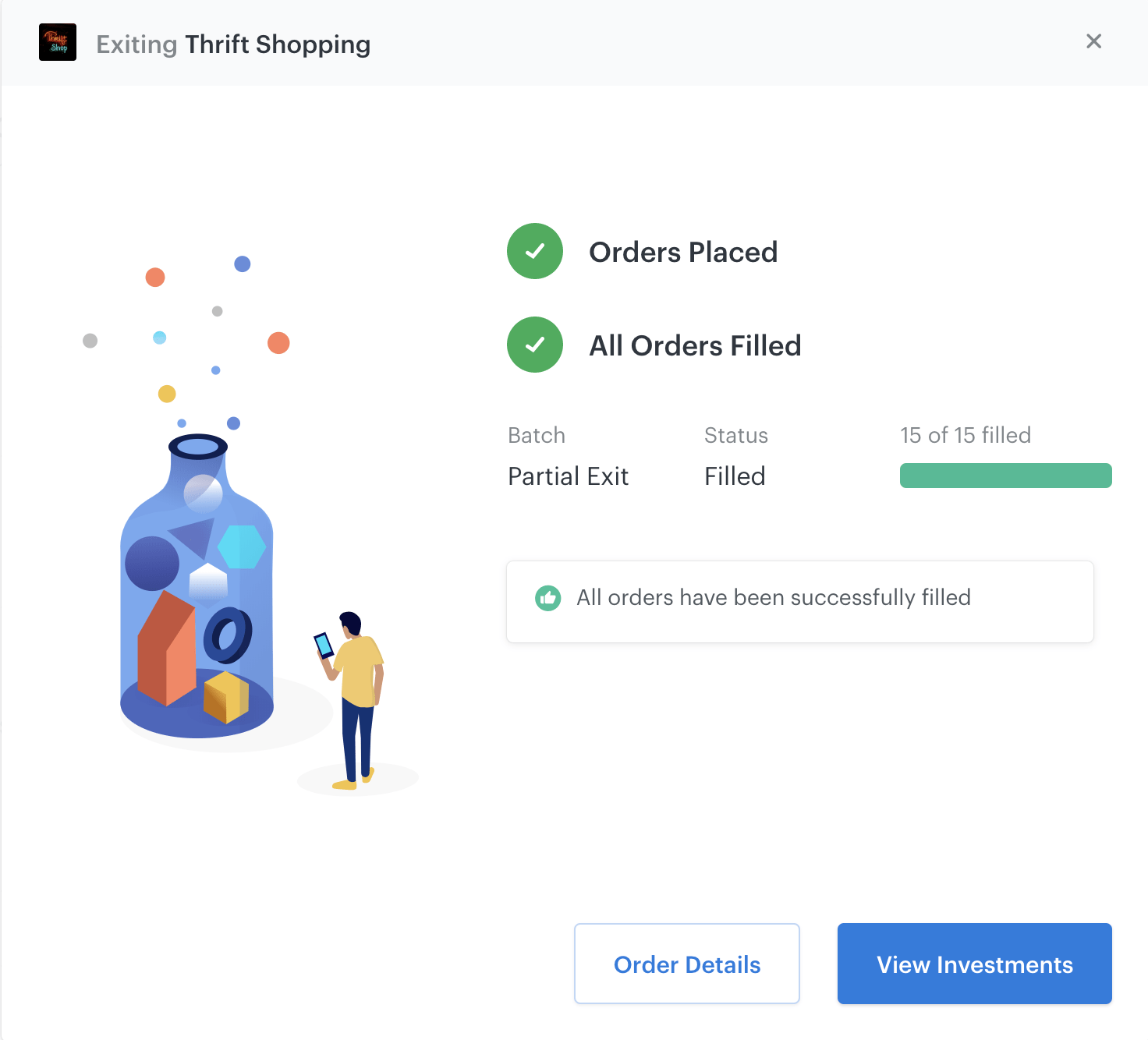 That's it! You've successfully partially exited the smallcase & withdrawn the amount with minimal deviation to the weightage scheme.
We will continue to innovate and bring new features for a delightful investing experience. After all, we are all about empowering you.