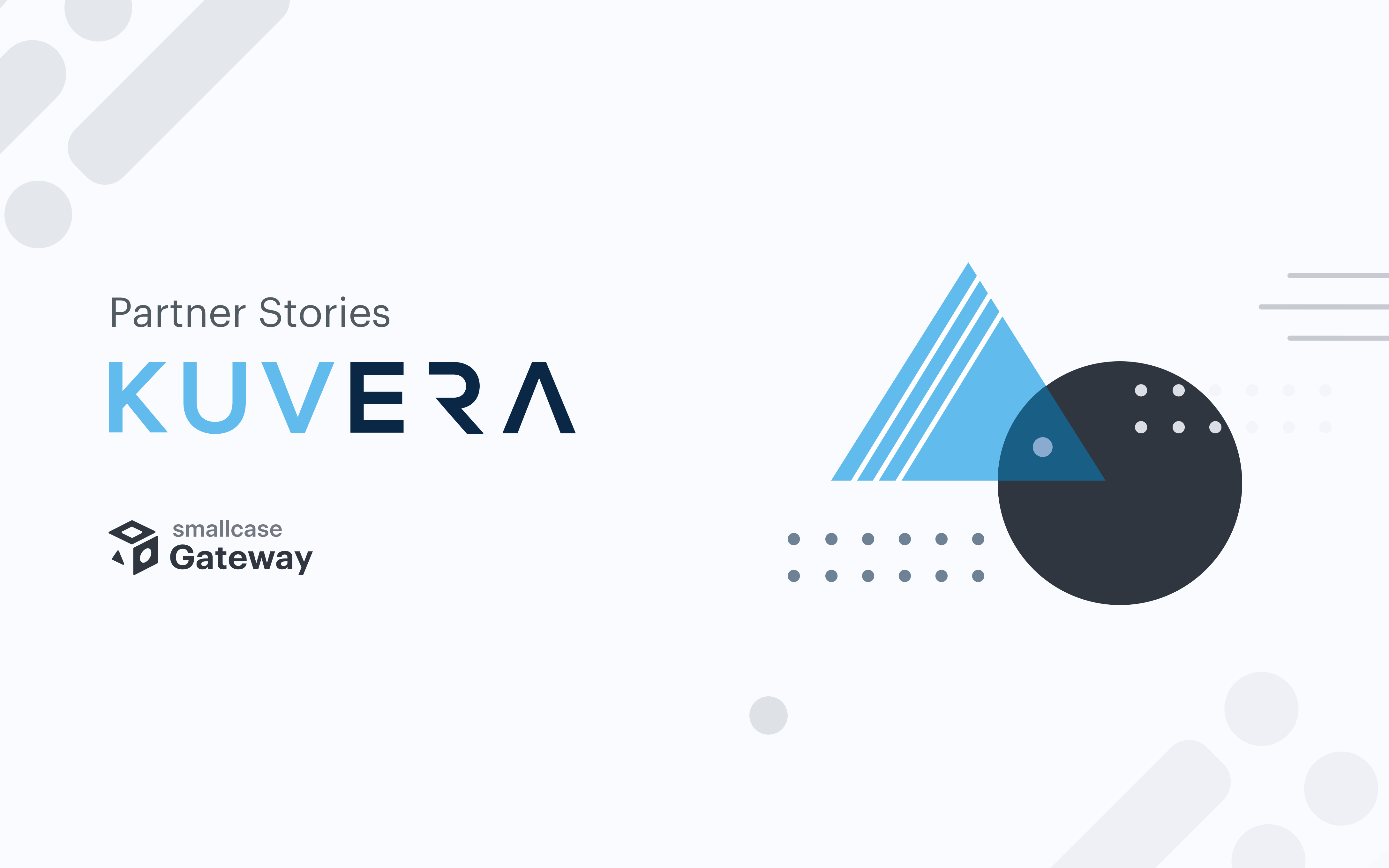 Reading Time: 2 minutes
TL-DR:
Kuvera is India's first free direct mutual funds investing platform. Over the last 12 months, Kuvera has expanded its offerings from just mutual funds to include stocks & ETFs, loans, insurance, remittances & more. To enable transactions in Indian exchange-traded products (stocks & ETFs), the platform has integrated the smallcase Gateway to provide a seamless, native experience powered by India's leading retail brokerages.
---
Kuvera launched in 2017 as India's first free & direct mutual funds platform and swiftly grew their assets under advisory with unique features like family & managed accounts, tax loss harvesting & more. The experienced team at Kuvera noticed the opportunity with growing awareness in financial products & financialization of savings to build a digital advisory platform that spanned multiple asset classes. With backing from EightRoads Ventures in 2019 (then the investment arm of Fidelity), they quickly started adding more asset classes to their offerings.
Stocks & ETFs listed on the Indian exchanges was one of the asset class instruments that was in high demand. To serve this, Kuvera enabled importing users' demat holdings into their platform via a document (holdings/stocks statement) upload feature. This helped their user base track all their equity investments with a single dashboard to better monitor their portfolio. As this scaled, it started becoming cumbersome for the team to support different statement formats across multiple brokerages as they continued to change over time.
This is when the team at Kuvera came across the smallcase Gateway which enabled a seamless 'Current Stock/ETF Holdings' sync with the user's brokerage account with just a login. Users could login with their respective brokerage account credentials, and Kuvera could get a snapshot of the current holdings in their linked demat accounts. This increased the ease & accuracy of the holdings tracked on Kuvera.
To further complete the loop, users can place orders on their tracked holdings. The smallcase Gateway also enabled the capability to place orders for stocks & ETFs in native, seamless & compliant manner leveraging the infrastructure of India's leading brokerages.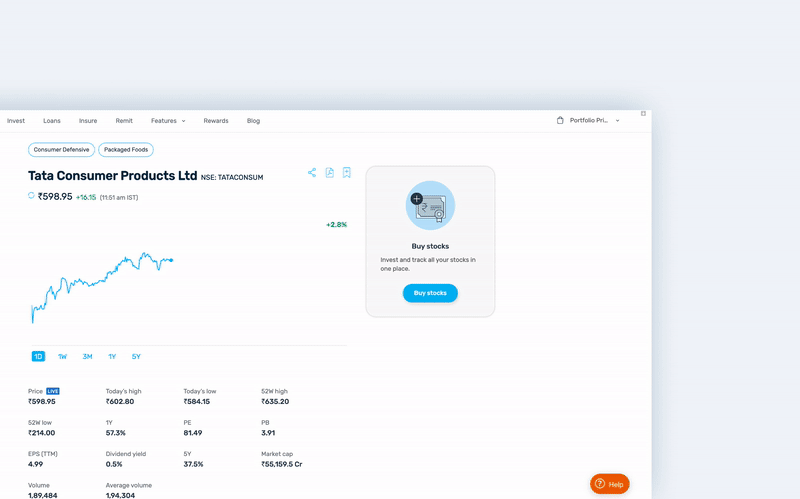 The standardized experience of buying & selling stocks and ETFs has allowed Kuvera to continue focus on their core mission of building India's best advisory platform without having to set up their own broking infrastructure or partnering & integrating with multiple brokerages — which would have taken more time, resources & capital. With the smallcase Gateway APIs & SDKs, Kuvera launched both 'Holdings Import' & 'Order Placing' in a few weeks
Today, ~15,000 holdings are synced on Kuvera monthly with the smallcase Gateway in the 3 months this feature has been live & Kuvera clients have been delighted with this experience.
2020 has seen a surge in stock/ETF investing interest among Indians with new demat accounts opened in the year growing 100%+ over 2019 and Kuvera is well-positioned to capture this growing shift with their advisory platform.
About smallcase Gateway
smallcase Gateway is a unified set of APIs & SDKs that enable any platform or app to offer exchange-traded transactions (stocks, ETFs, REITs, smallcases) in a native & compliant manner with India's leading brokerages including Zerodha, Upstox, Angel Broking, HDFCSecurities, AxisDirect, 5Paisa & more. It enables seamless in-app order placing capabilities, importing holdings & account opening. Developers can integrate the smallcase Gateway in weeks to make the experience fast, simple & secure for their users. The smallcase Gateway is used by India's largest & fastest growing platforms including Kuvera, Moneycontrol, SBI Mutual Fund, William O'Neil India. Read more at gateway.smallcase.com