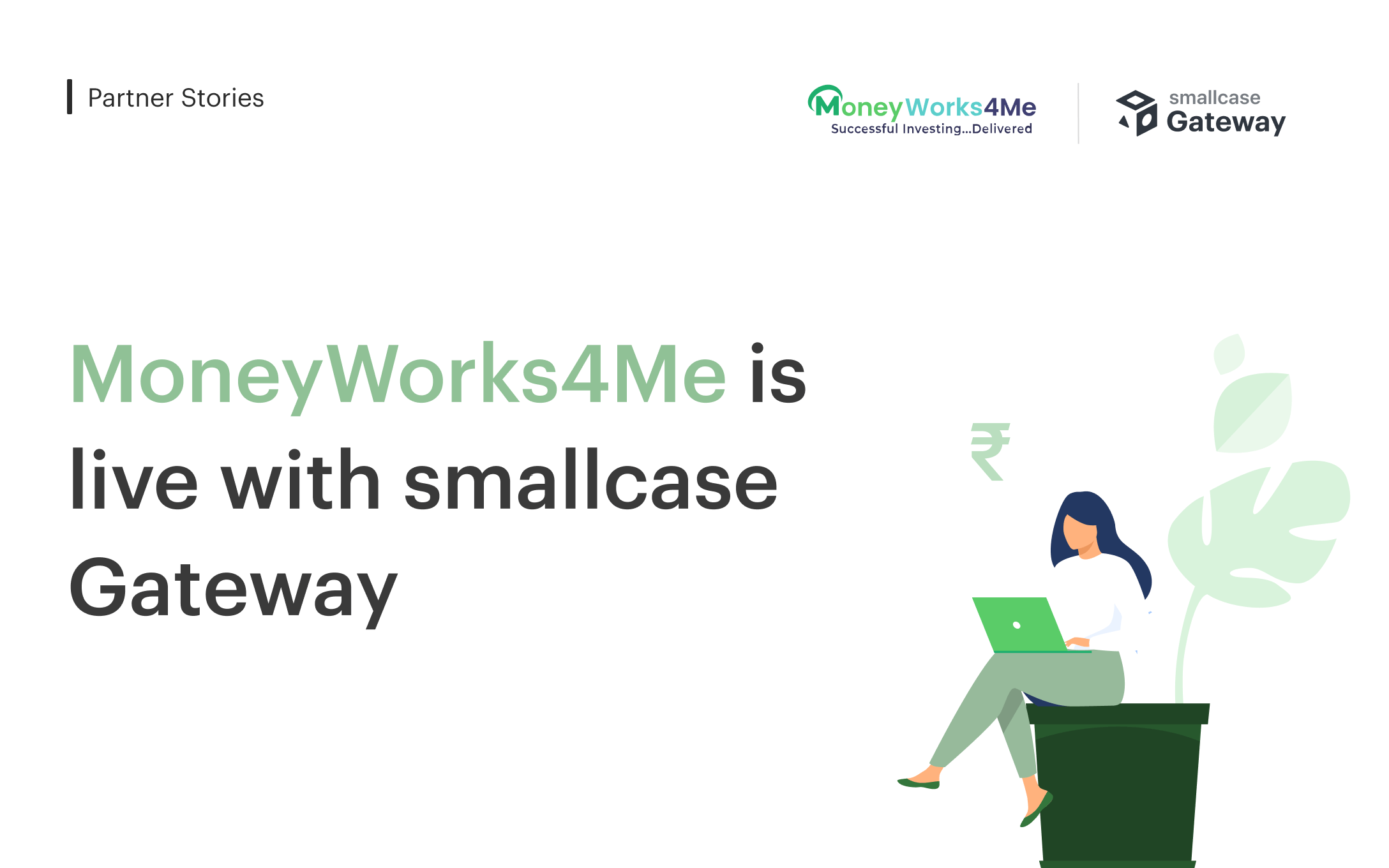 Reading Time: 3 minutes
TL;DR :
MoneyWorks4me is a SEBI-registered Investment Advisor. Started in 2008, they claim to be India's first technology-assisted, multi-asset fiduciary portfolio advisory. They're currently managing assets worth over 900 Cr+.
MoneyWorks4me provides advisory on stocks, gold, debt, and mutual funds. They've now enabled seamless investing in recommended stocks directly from the MoneyWorks4me website using smallcase Gateway!
---
MoneyWorks4me was started in 2008 by Raymond Moses (IIT-K) & Sreeram Thiagarajan (IIM-A) with a mission of enabling retail investors to create wealth. Their goal is to help users make informed decisions and be in control of their investments. This ensures investor confidence and conviction in the investment – two aspects critical for success.
Today, the advisory manages 900 Cr+ under their 3 paid plans – MoneyWorks4me Pro, Superstars, and Omega. Their current offerings include advisory on stocks, gold, debt & mutual funds.
MoneyWorks4me enables DIY investors to get access to high-quality research, and advice that is transparent and easy to comprehend.
True to their claims, their technology offers unique tools like the Decision Maker which helps the user answer make an investment decision based on three simple questions – Is it the right stock? Is it at the right price? Is it the right time to invest? Another one is the colour-coded 10 Year X-Ray to help investors identify the investment-worthy stocks with ease. The tool also helps the investor understand what is the right price to buy a certain investment, considering the long-term fair value of the stock, and anchor price decisions. Investors can also track and analyse their portfolios in real-time on the MoneyWorks4me website.
One of the popular plans offered by MoneyWorks4me is the Superstar plan. It helps users build a strong core portfolio, and enhance returns by investing in quality mid & small-cap stocks. The Omega plan is an advisory solution which helps investors achieve their investment goals with collaborative expert guidance at each step.
The missing piece for MoneyWorks4me's offerings was taking action on the advisory. Users couldn't place orders directly on the website and had to go through a cumbersome process of placing individual orders with the broker and then manually updating the portfolio manager on MoneyWorks4me website. They needed an intervention that would make their transactions seamless, enhancing the overall experience of the offerings. This is where MoneyWorks4me came across smallcase Gateway which enables users to login with their brokers and transact in stocks & ETFs natively from the MoneyWorks4me website.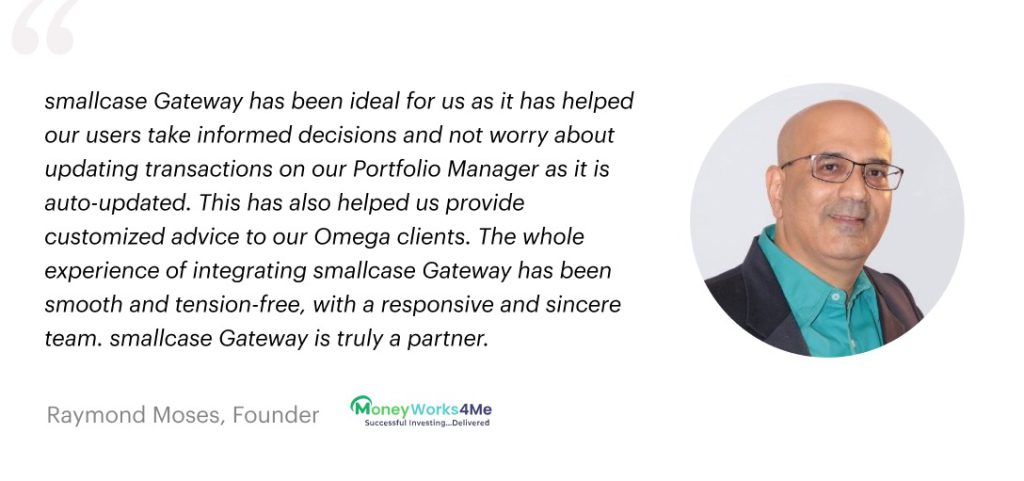 Using smallcase Gateway's transaction capabilities, MoneyWorks4me can now leverage the infrastructure built by 13 of India's top brokers. This will enable transactions for ~90% of the active Demat accounts in the country, natively from the MoneyWorks4me website.
With the implementation of smallcase Gateway, MoneyWorks4me users can :
Transact on stocks & ETFs recommendations directly from the MoneyWorks4me website
Place portfolio orders by creating a basket of stocks & ETFs based on recommendations, and execute the portfolio in a single click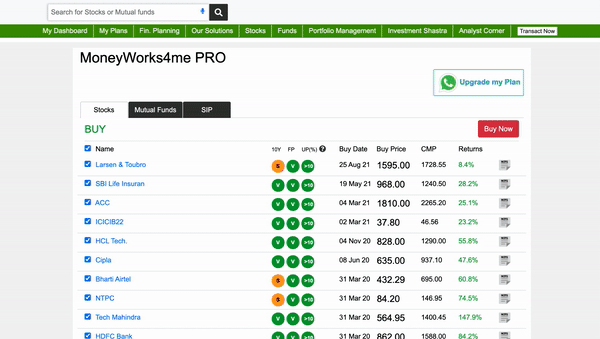 Increased awareness about the advantages of direct equity exposure has driven people to consult RA / RIAs for investment advice. With a variety of offerings that suit different types of investors, MoneyWorks4me is making a guided investment experience accessible to the retail investor.
---
About smallcase Gateway
smallcase gateway is a unified set of APIs and SDKs that facilitate any platform or application to offer exchange-traded transactions (stocks, ETFs, REITs, small cases) in a native and compliant manner with India's leading brokerage firms, including Zerodha, Upstox, Angel Broking, HDFC Securities, Axis Direct, 5Paisa, and more. It facilitates seamless in-app order placing capabilities, importing holdings, and account opening. Developers can integrate the smallcase gateway in weeks to make the experience fast, simple, and secure for their users. The smallcase gateway is used by India's most prominent and fastest-growing platforms, including MoneyWorks4me, Jama Wealth, Value Research, Kuvera, Moneycontrol, SBI Mutual Fund.
Learn more at gateway.smallcase.com.
Feel free to reach out to us on gateway@smallcase.com to integrate smallcase Gateway on your website / app.