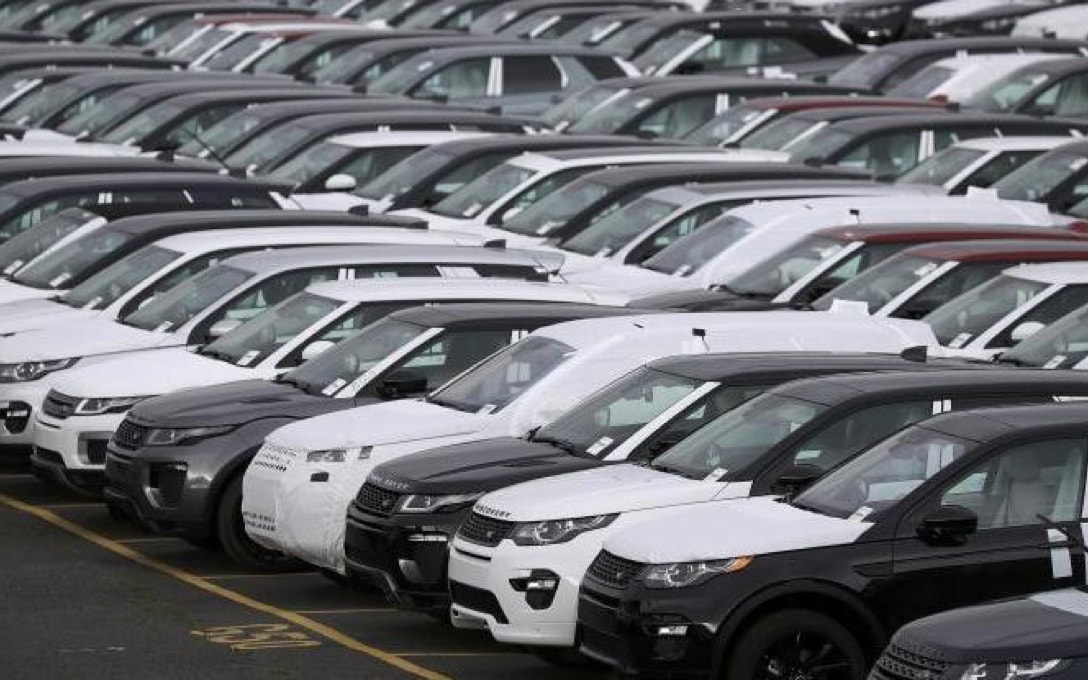 Reading Time: 2 minutes
Auto companies record impressive growth in June
Tata Motors reported a 62.9% rise in sales to 18,213 units in June, on the back of continued demand for its four new vehicles—the Tiago hatchback, Tigor sedan, compact SUV Nexon and full-bodied SUV Hexa. Mahindra and Mahindra (M&M) posted 11.9% rise in sales to 18,137 units during the month. A senior official at M&M said that macroeconomic conditions such as fuel prices, interest rates and raw material prices remain at satisfactory levels and expected the growth trend to continue.
2-wheeler maker Hero MotorCorp again crossed the seven lakh mark in sales as compared with 6,24,185 units in June last year, recording 13% growth. Commercial vehicle maker Ashok Leyland sold 15,791 units, recording 28% growth.
The government's decision to set higher minimum support price for most kharif crops is also expected to translate into higher demand for auto companies like M&M and Hero MotorCorp, which derive a significant amount of revenue from rural markets. You can invest in the growth of the auto industry with the smallcase Auto Tracker.

Higher MSP to push up rural growth of FMCG companies

Speaking in a an interview, Harish Manwani, former Chairman of Hindustan Unilever, said that he was bullish about the medium- to long-term outlook for the FMCG sector in India. He said that the Indian market is relatively underdeveloped in terms of consumption and hence, the potential is huge in every segment of the sector. He said that various schemes in effect in rural areas, GST and normal monsoon will combine to push up demand for the sector.
The government's decision to set higher minimum support price for most kharif crops is expected to impact sentiments positively, pushing up rural sales growth of FMCG companies. According to analysts, 1/3rd of all FMCG sales comes from rural areas, and an uptick in rural consumption will augur well for these businesses.
A recent report by Nielsen said that the January-March 2018 period saw rural markets for FMCG companies growing 1.4 times that of urban markets. This trend is likely to get stronger with a good monsoon and more rural-focused initiatives by the government heading into a general election in 2019.
 You can benefit from this trend by investing with the smallcase FMCG Tracker.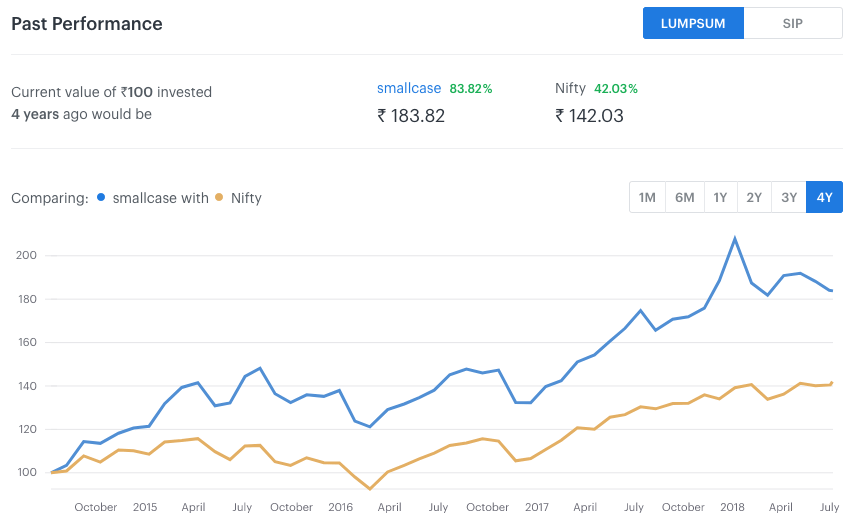 Markets up marginally
In spite of continued concerns around global trade wars and high oil prices, benchmark indices closed up marginally this week. Nifty closed up 0.54% at 10,772.7 and Sensex closed up 0.66% to close at 35,657.9.
Manufacturing PMI in June stood at 53.1, an increase from the 51.2 reading in May, indicating continued expansion in manufacturing activity. Services PMI climbed to 52.6 during the same period, indicating a rebound from contraction recorded in May 2018.