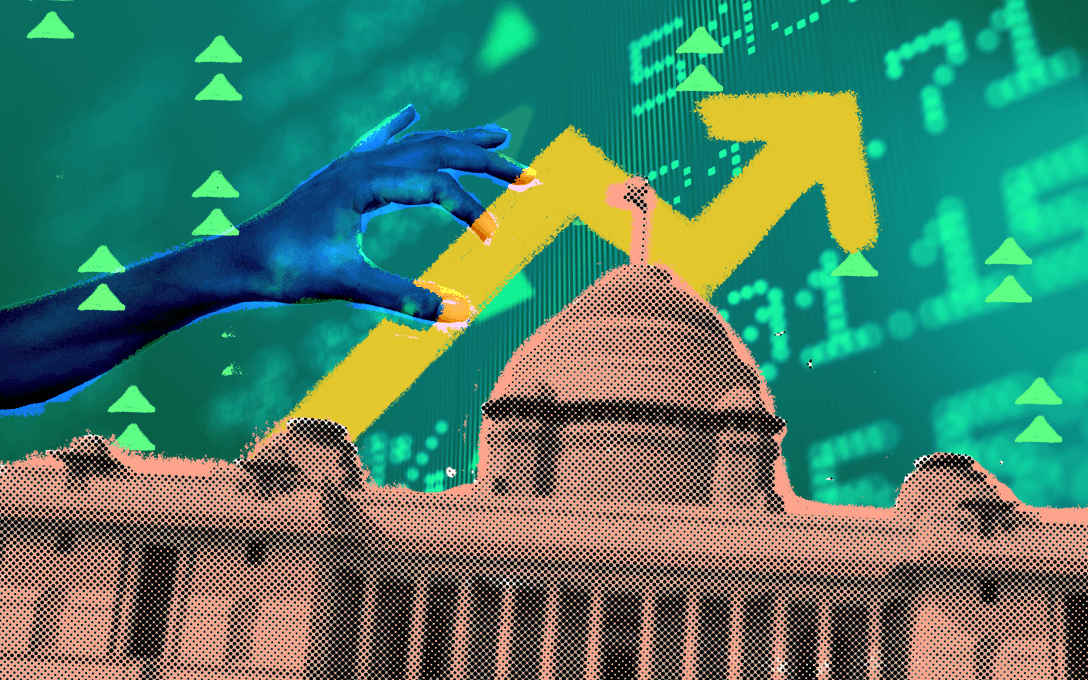 Reading Time: 3 minutes
smallcases Rebalanced
Thematic, model-based and sectoral smallcases with a quarterly schedule have been rebalanced on September 13, 2019. These smallcases are now in mint condition. Rebalancing ensures the underlying idea of the smallcases remains intact.
You can apply updates to your invested smallcases and invest in freshly rebalanced smallcases with a brand new set of stocks.
Specialty chem market could grow at 12-13% CAGR
Specialty chemicals are specific products providing a wide range of effects on which various end-user industries rely on. These chemicals are recognized for what they do and the kind of solution they provide to meet customer application needs. For example, caramel manufactured from sugar is a commercially produced specialty chemical. Caramel colouring is extensively used in the manufacturing of soft drinks and confectionery items.
The specialty chemicals market is likely to clock a compounded annual growth rate of 12-13% over the next 5 years. The usage intensity of specialty chemicals in the end-user domestic market expected to rise, contributing to the growth. Closure of plants in the European Union and China, owing to increasing environmental concerns, has also opened doors for Indian manufacturers to invest more in specialty chemicals.
Last week, Commerce and Industry minister Piyush Goyal said that – "Huge export potential exists in chemical and allied sector and it should make a combined effort to set higher goals and aspire for extraordinary results". The minister asked the industry to explore new markets and push shipments of value-added goods as there is a target to take exports to USD 1 trillion in the next five years.
The Speciality Chemicals smallcase has returned 46.81% over the previous 3 years compared to Nifty Midcap returns of 5.98%. 8 out of 10 stocks in the smallcase have an institutional holding of at least 10% indicating high management quality, good performance track record and expectation of bullish performance going forward.
₹10,000 Cr to boost affordable housing
Last week, Finance Minister Nirmala Sitharaman introduced measures to boost the realty sector by pledging ₹10,000 crore fund to help complete stuck housing projects. The move is expected to help as many as 3.5 lakh dwelling units. The fund will help complete only affordable and middle-income housing projects. 
The minister also announced that external commercial borrowing guidelines would be relaxed for housing developers, allowing them to obtain funds from overseas. Such norms will also be eased to facilitate the financing of homebuyers who are eligible under the Pradhan Mantri Awas Yojana (PMAY), after consulting the central bank. The interest rate on house building advance will also be lowered and linked to the 10-year G-sec yields. 
The Affordable Housing smallcase consists of stocks from segments like housing finance companies focused on financing low and middle-income segments, real estate developers constructing affordable houses and cement & building products companies.

Markets Update
Finance Minister Nirmala Sitharaman on Friday gave an early Diwali bonanza to corporates by slashing corporate tax rates by up to 10%.
Domestic companies can now pay income tax at the rate of 22%, down from earlier 30%, subject to the condition that they will not avail any incentive or exemptions.
Manufacturing companies set up after October 1, 2019, will get an option to pay 15% tax, down from an earlier rate of 25%.

To provide relief to companies, which continue to avail incentives or exemptions, Minimum Alternate Tax (MAT) has been reduced from the existing 18.5% to 15%.
FM Sitharaman has said that the new rates would be "comparable with the lowest tax rates in the South Asian region and SouthEast Asia". These new exemptions do not have any sunset clause as well.
In announcements related to capital markets –
Govt has decided that the enhanced surcharge introduced in Budget of July 2019 will not apply on capital gains arising on sale of equity share in a company or a unit of an equity-oriented fund.
The enhanced surcharge shall also not apply on capital gains arising on sale of any security including derivatives in the hands of foreign portfolio investors.
Further, listed companies that announced buyback before July 5, 2019, will not be charged tax on buyback of shares.
Nirmala Sitharaman expressed confidence that the tax concessions will bring investments in Make in India, boost employment and economic activity, leading to more revenue.
In response to the FM's announcement, benchmark indices Sensex and Nifty posted their biggest single-day gain in 10 years. Sensex gained 1,921 points to close at 38,014.6, whereas Nifty added 569 points to close at 11,274.2. The weekly gain of respective indices was 1.7% and 1.8%.
The wholesale price index for August 2019 gained by 1.08% compared to the same period last year. The numbers were in line with street estimates.
Twitter Take
#FinanceMinister Nirmala Sitharaman announces a slew of measures.#StockMarket: pic.twitter.com/4rT0ZI03jH

— smallcase (@smallcaseHQ) September 20, 2019