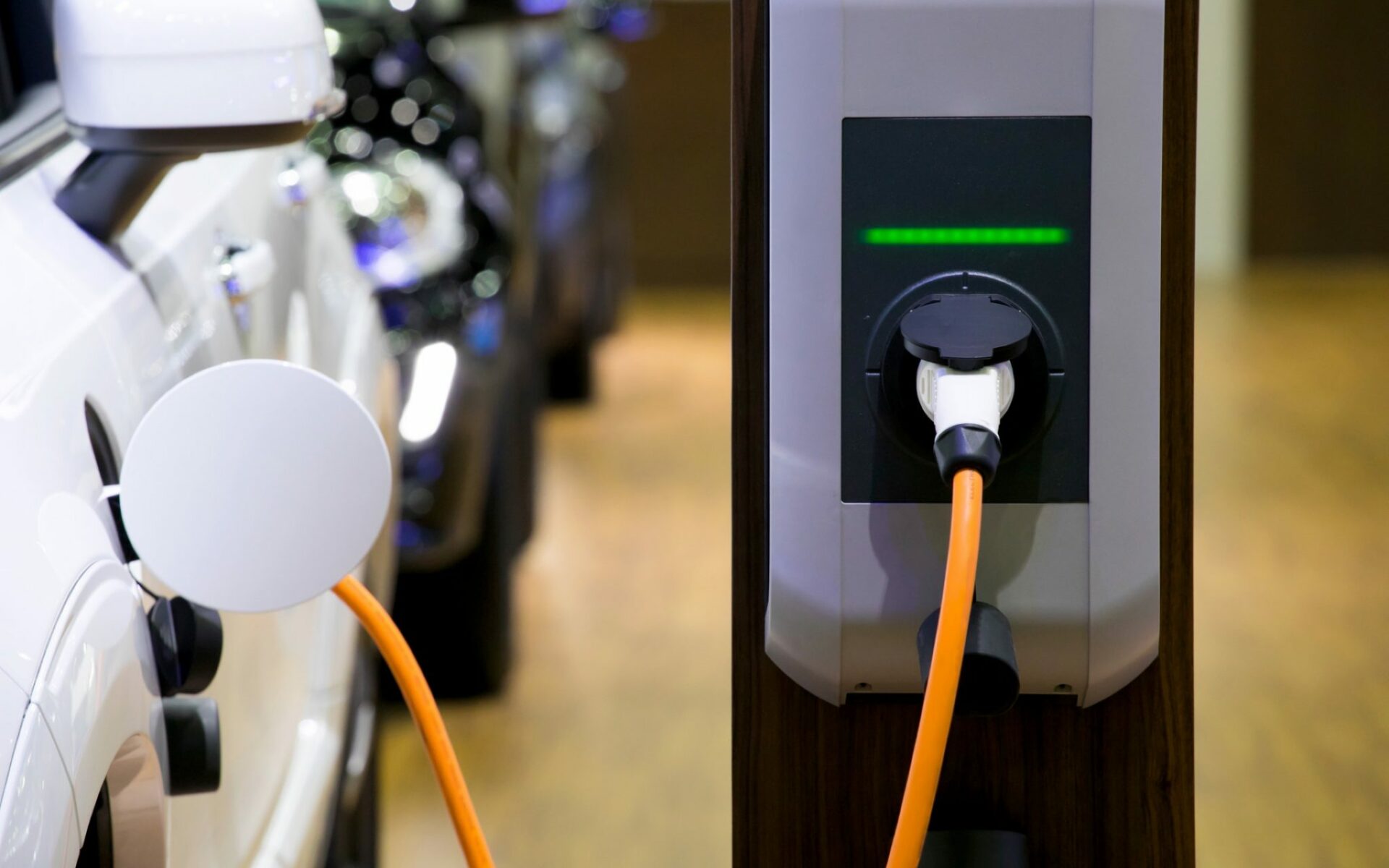 Reading Time: 2 minutes
Incentives for electric vehicles in public transport too
The government has finalised the second phase of FAME India scheme. The scheme will include an investment of Rs 5,500 crore over the next 5 years as well as provide subsidy support for all kinds of electric vehicles – 2,3 and 4 wheelers. The scheme will provide incentives, based on technology, to battery-operated scooters and motorcycles in a range of Rs 1,800 to Rs 29,000. For three-wheelers, the incentives will range from Rs 3,300 to Rs 61,000. The government also plans to offer incentives so that various State-run transport authorities can switch to hybrid and electric buses. The idea is the mass implementation of electric vehicles in the public transport sector.
Last week, a senior government official said that the government is considering providing subsidy for encouraging the setting up of e-vehicle charging infrastructure under a policy, to be unveiled in the near future. The government has already clarified that setting up charging infra does not need a licence as it is service oriented activity.
The Electric Mobility smallcase comprises companies that are investing in the electric vehicle ecosystem and are expected to grow with growth in electric mobility. You can invest in the smallcase to get exposure to the electric vehicle ecosystem in India.

Indian digital sector projected to reach $1 trillion
The Indian telecom sector witnessed a watershed moment recently with teledensity touching 93.6%. This is a drastic growth from the 75% teledensity recorded in June 2014. The mobile internet subscriber base doubled from 233 million in March 2014 to 425 million in December 2017, clocking 75% rise in overall internet coverage. Broadband access has grown seven times, from 61 million subscribers in March 2014 to 412 million subscribers in March 2018.
Steps initiated by the government like BharatNet and draft National Digital Communications Policy 2018 have been driving growth for the sector. Various targets set by the government – universal broadband coverage (50Mbps), 10Gbps at all gram panchayats, 10 million public Wi-Fi hotspots by 2022 are drawing investments from telecom companies. This has resulted in doubling the telecom infrastructure in the last 4 years. Under BharatNet, 1 lakh gram panchayats were connected with high-speed optical fibre cable by December 2017. The plan is to connect all 2.5 lakh gram panchayats by March 2019.
India's digital sector has been projected to reach $1 trillion and create 75 million jobs by 2025. Evidence of growth of digital adoption can be seen in banking sector. Mobile banking transactions have doubled between October 2017 and June, when they crossed the 300-million mark to clock over 306 million transactions. With the possibility of the government announcing a 5G policy by end of December 2018 being high, growth of the digital sector is set to acquire pace in the near future. You can benefit from this trend by investing with the Digital Inclusion smallcase.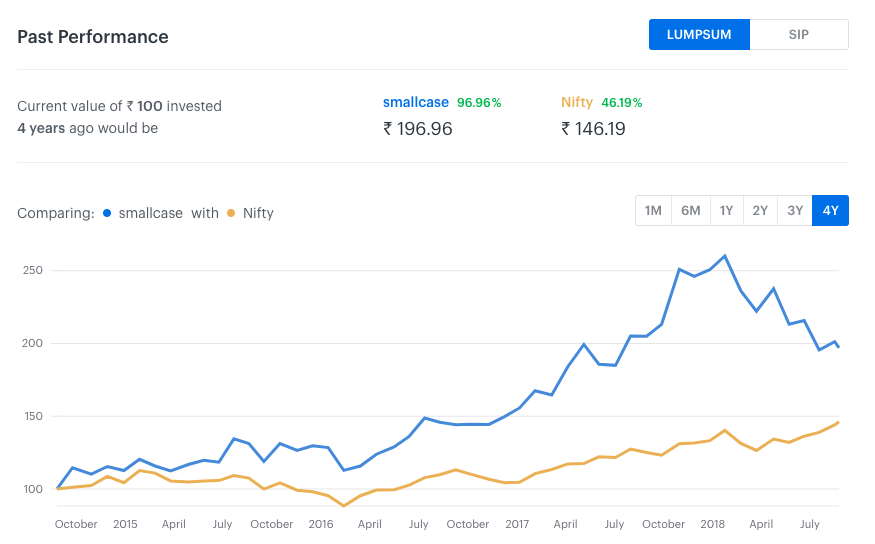 Indices close in the green
After hitting record closing highs for 3 continuous days this week, benchmark indices closed marginally lower on Friday. The indices closed in the green for the week. Nifty closed up 0.75% at 11,557.1 and Sensex closed up 0.80% at 38,251.8 over the previous Friday.
smallcase rebalance update
We are changing our rebalance schedule from the end of a month to the middle a month for certain smallcases. This change will help our algorithms pick more quarterly results, as well as certain month-end announcements, at the time of rebalancing.
Under the new rebalancing schedule, all model-based smallcases, thematic smallcases and sector trackers will be rebalanced on 14th September instead of 31st August.