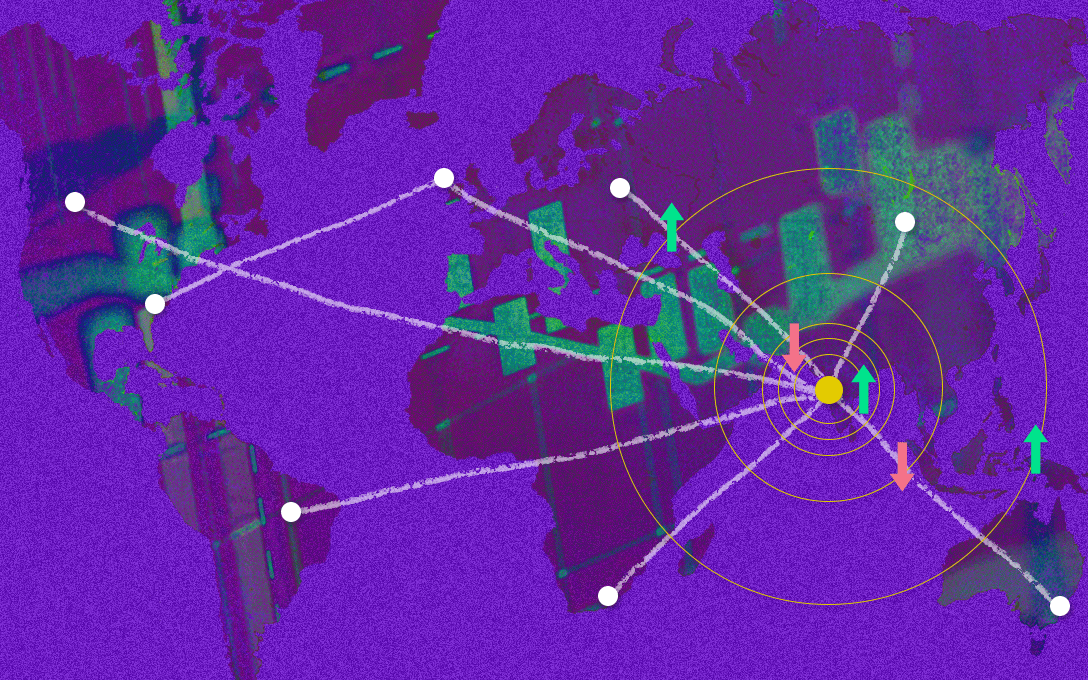 Reading Time: 2 minutes
The only bull that I get reminded of when looking at the markets is the bull that's seen a red cloth 🚩 – out of control, with no signs of slowing down. Alright, before anything, let's have a look at a fun fact about the 'economics of the common man'.
Matter of Fact
In the Indian Economic Survey of 2019-20, the government introduced something called 'Thalinomics' – which is the economics of a plate of food in India. It attempts to quantify the affordability of a thali over the years.
The report concluded that since 2015, a plate of veg/non-veg food has become cheaper. As a result, an average household that eats veg thalis gained around ₹10887 on average per year while a non-veg household gained ₹11787. It is also found that affordability of vegetarian thalis improved 29% from 2006-07 to 2019-20 while for non-vegetarian thalis affordability improved by 18%.
The Indian Economic Survey introduced 'Thalinomics' - the economics of a common man in India. It attempts to quantify the affordability of a plate of food. It was seen that on average, thalis have become more affordable over the years.…
Click To Tweet
Markets Update
Beating Sino – US tensions and rising Covid-19 numbers, benchmark indices as well as broader markets closed the week in green.
The Big Picture
This week, the USA told China to close its consulate in Houston on charges of Chinese diplomats acting illegally.
America alleges that Chinese officials might have been 'stealing' intellectual property.
Quick to retaliate, China on Friday asked the US to close it's consulate in Chengdu.
Number of active Covid-19 cases in India surged by 94,339 on Friday and reached 453,940. Number of casualties stand at 31,390.
Investing Insights
From Public To Private: Delisting 101
This has been quite an eventful year, you'd have to agree. Among other things, some famous companies like Vedanta & Adani Power have opted to delist from the stock exchanges. This has sparked a discussion on what exactly is delisting, and what its implications are for shareholders.
In light of such questions, we decided to do a complete teardown of the process of delistings in India. The write-up addresses questions like what is delisting, why and how do firms do it, and how does it affect shareholders of the companies that might delist. Read it here.
Inside smallcase
Watchlist a smallcase
The smallcase platform has a wide number of smallcases spanning different themes, strategies and models. While all these smallcases represent various ideas, you might be particularly interested in tracking a handful of them.

Watchlisting a smallcase helps you track smallcases that you want to keep an eye on. The 'Watchlist' page will easy help you track all your watchlisted smallcases and it shows the returns of the smallcases from the day they were watchlisted.
Share:
Get App