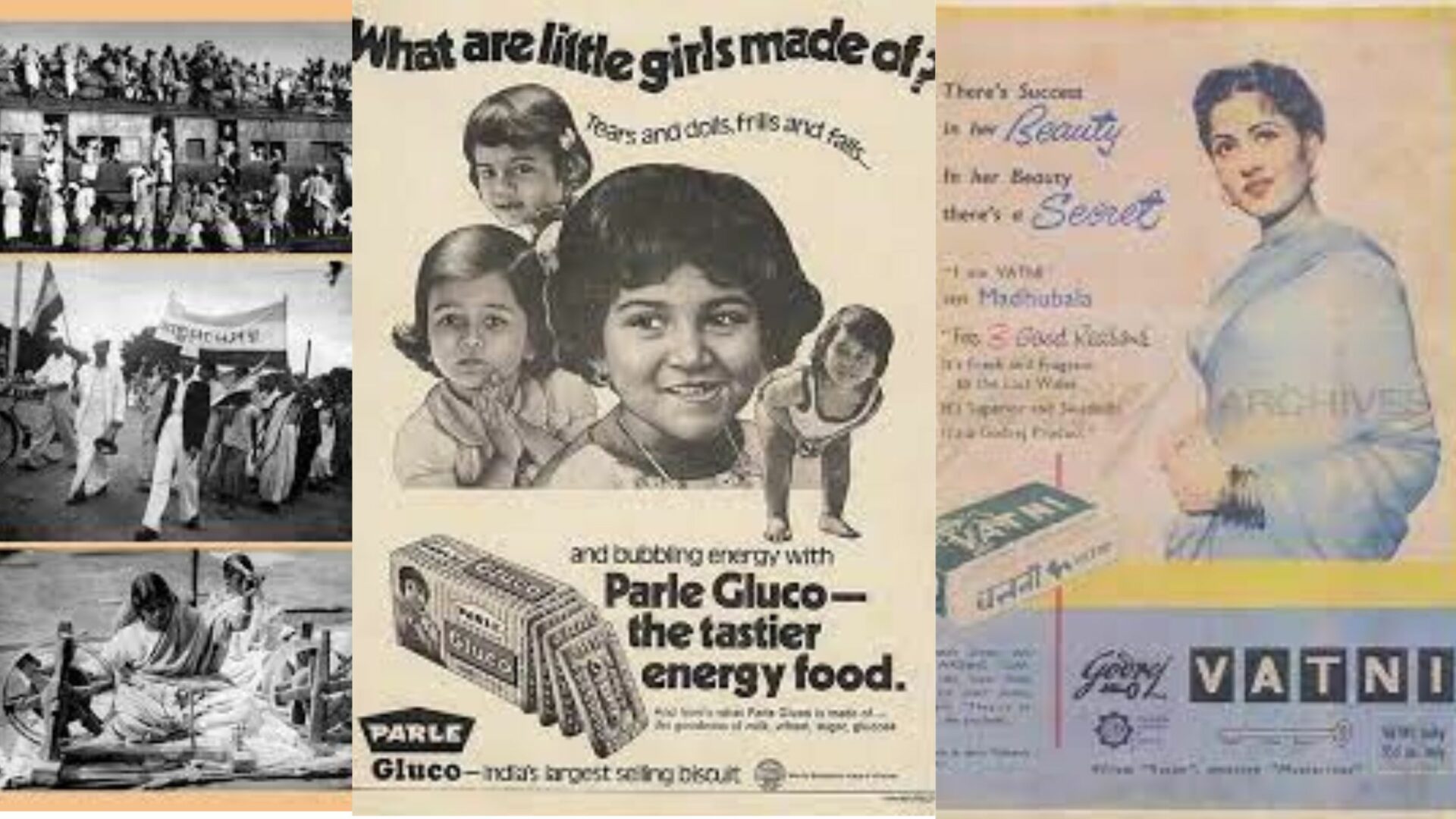 Reading Time: 3 minutes
If you line up all the Parle-G biscuits consumed annually end-to-end, it can go around the earth 192 times!u003cbru003e
Click To Tweet
Long before India rode the 'Make in India' wave, its contemporary from the older times, the 'Swadeshi Movement' had already sowed the seeds of patriotism and witnessed a boom in the number of brands that started out during that era.
It was the Swadeshi movement where Mahatma Gandhi urged Indians to wear khadi clothes and produce their own salt as it would weaken the British hold on India.
The brands that began during this period instilled a sense of self-reliance and nationalism amongst the Indian masses and have continued to earn their trust and remain a household name to date.
Read on to find out about such Indian brands-
Godrej Industries
In 1918, Godrej Industries manufactured 'Chavi', world's first soap in the world to be made out of vegetable oil. All other soap brands during that time used animal fat in the manufacturing process. They were able to get in the good books with sensitive Indian masses who were at that moment averse not only to European meat-eating habits but just about everything foreign and scored for swadeshi and ahimsa.
Their soap Godrej No.1 was fondly endorsed by the likes of Rabindranath Tagore, Annie Besant and C. Rajagopalachari. Mahatma Gandhi, who was a direct beneficiary of Godrej's Swadeshi-fuelled generosity, declined his support towards a competitive brand.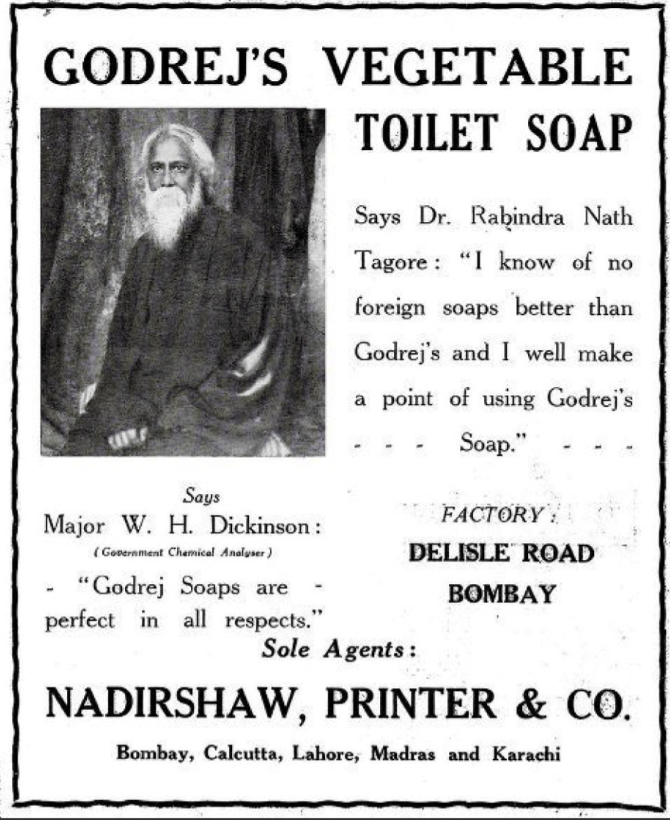 Today, Godrej No. 1 is the third-largest soap brand by volume in India.
Godrej Consumer Products Ltd. is one of the leading FMCG companies in India and it recorded a total sale of ₹69.51 billion in FY22. 
Click To Tweet
Parle Products Pvt. Ltd.
It was the year 1929. Deeply influenced by the Swadeshi movement, Mohanlal Dayal of the Chauhans, a Mumbai-based family of silk traders, bought and refurbished an old factory to manufacture confectionery. This is because most of the silks for their textile business came from Europe.
The first Indian-owned confectionery brand was named after its birthplace- Parla, a suburb in Mumbai. They started manufacturing orange candies and their Kismi toffee.
It was only in 1938 that they started manufacturing one of their highest-selling products to date- biscuits. The 50-feet-long biscuit oven first churned out the famed Parle-G biscuits.
Did you know: The G in Parle-G stands for 'Glucose' as the biscuit was first called Parle Gluco.
Parle Products makes close to 400 million Parle-G biscuits every day. Today, the brand is undoubtedly a major player, owning a large chunk of the Rs 27,000-crore biscuit business and becoming the first Indian FMCG brand to cross the Rs 5000 crore mark.
Arvind Brands Limited
In 1931, in response to Mahatma Gandhi's call for Swadeshi during the Indian Independence struggle, the Lalbhai family founded Arvind Mills, creating a capacity to compete with the world's finest textile mills.
By 1935, they started exporting 'butta voiles' to Switzerland and United Kingdom, realising the full potential of the Swadeshi spirit.
After two decades of success in the business, Kasturbhai Lalbhai set up India's first dye and chemical plant to reduce India's dependence on imported dyes.
Arvind Brands also became India's first denim manufacturer and launched India's first denim brand- Flying Machine.
Today, Arvind Brands Limited is India's largest textile and branded apparel player with its own ready-to-wear brand and an e-commerce shopping destination.
These brands have played a key role in getting the nation together and have brought prosperity and growth.
You can too, invest in these Indian companies that support the Aatmanirbhar theme. Bringing you 'High Quality Right Price' from Green Portfolio.
Markets Last Week
This week, we are
Listening to The Rest is History podcast: Listen to two historians who try to interrogate different subjects of the past, relating to human history and provide answers to some of the most intriguing world affairs.
Reading Titan: Inside India's Most Successful Consumer Brand by Vinay Kamath: A jewellery brand or a watch brand? Many people questioned them at the beginning of their journey, but they kept going only to expand their business by introducing eyewear, fragrances and more.
An insightful read about one of the most iconic brands from the house of the Tatas and how they grew to become one of the fastest-growing watchmakers in the world.
---
Until then, you ensure you're hydrated and invested. Have a great week ahead!