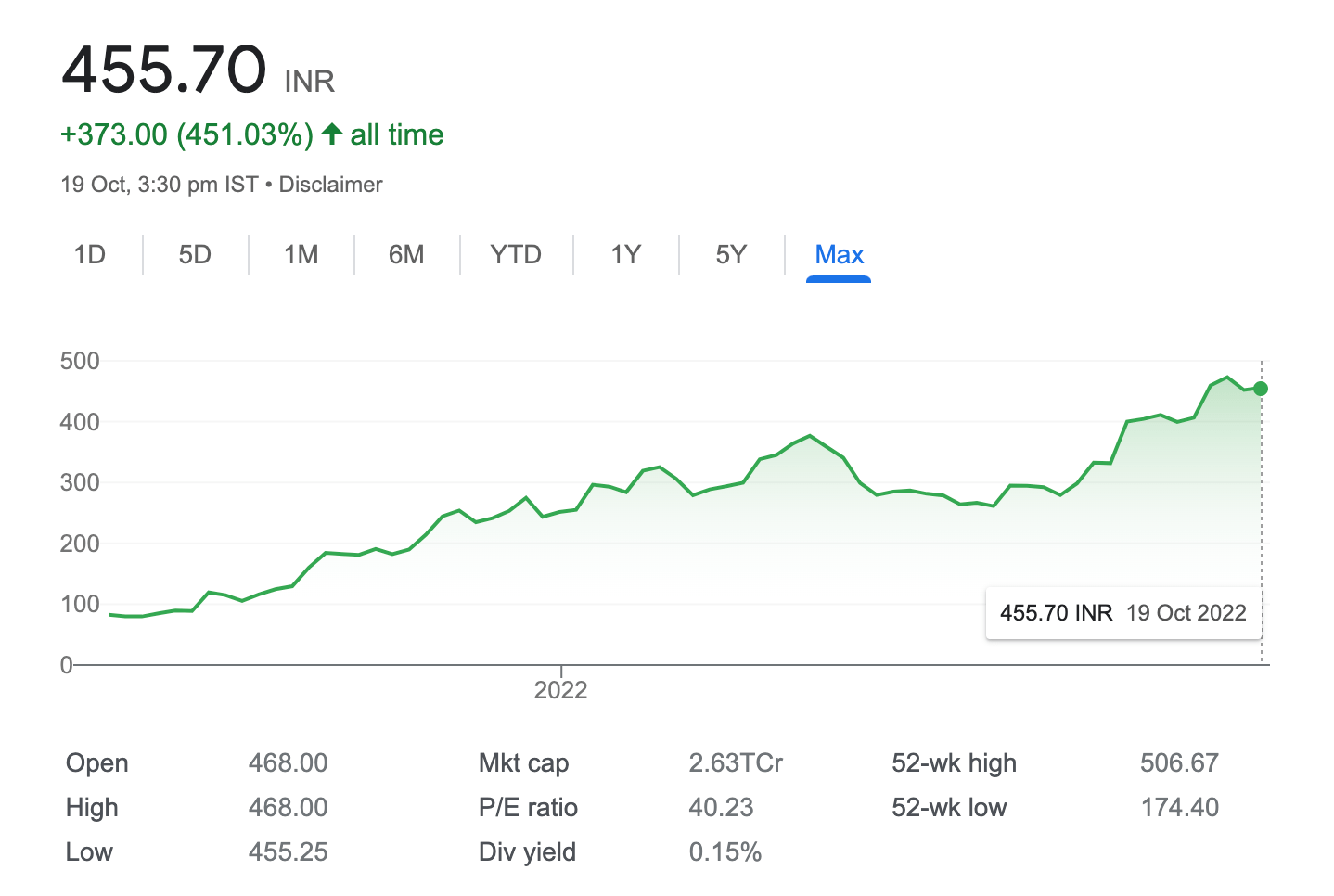 Reading Time: 2 minutes
Debuted on 25 June 2021, Shivalik Bimetal Controls Ltd (NSE: SBCL) gave a 451% return as on 19 Oct 2022.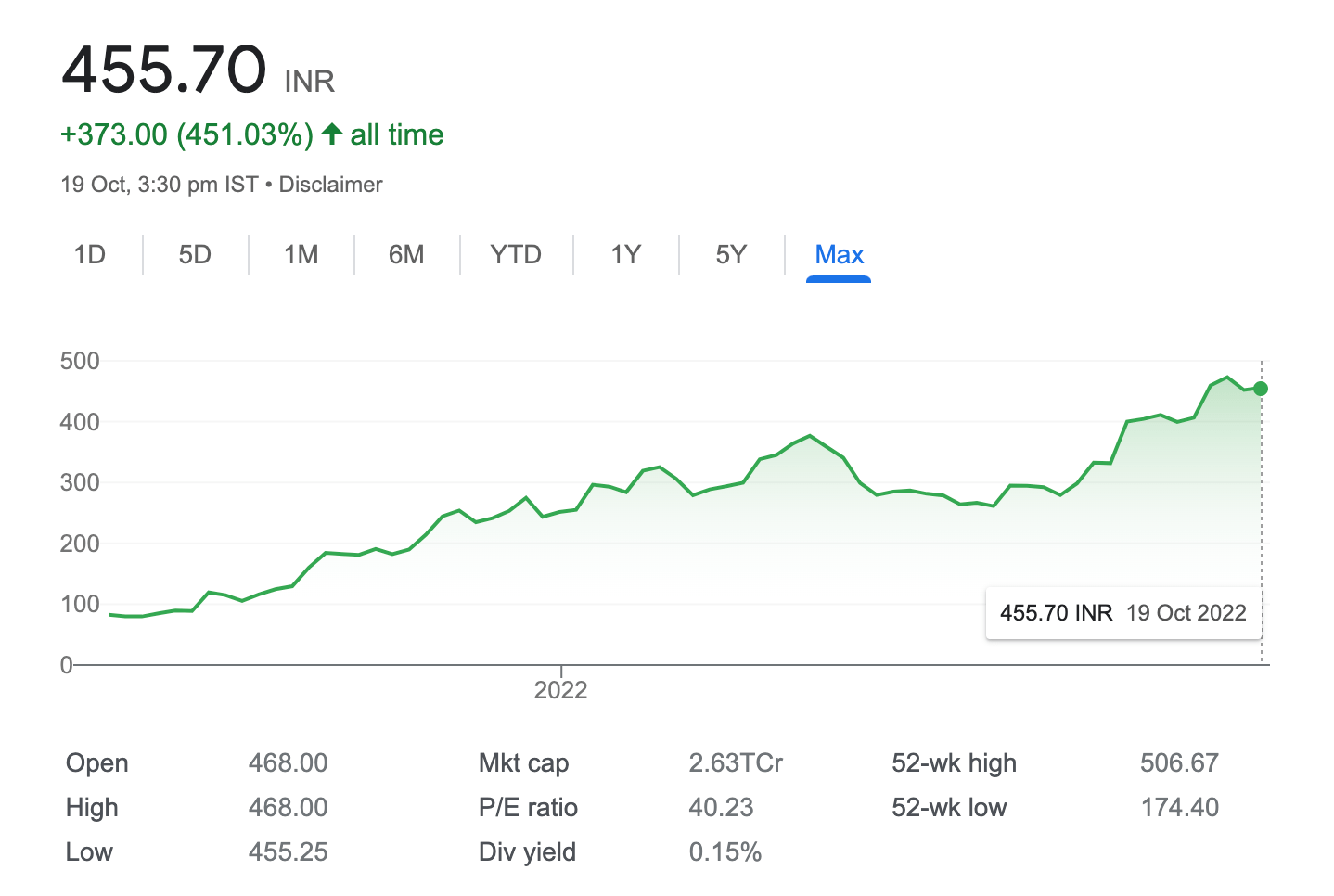 One of our smallcase managers, Niveshaay, had introduced this stock in their smallcases during Diwali 2021.
Let's hear directly from Arvind Kothari, founder and CEO of Niveshaay, about the rationale behind picking this stock in their smallcase.
Why Shivalik Bimetal Controls Limited?
About the company:
The company is involved in manufacturing Bimetal/ Tri-metal strips and Shunt Resistors. Shivalik Bimetal Controls manufactures bimetal/trimetal strips and shunt resistors. The main promoters of the company are SS Sandhu and NS Ghumman and they have been in this business for 45 years. The plant is located in Solan district in Himachal Pradesh. Being one of the few manufacturers of bimetal parts and shunt resistors in India, SBCL faces limited competition.
AGM Visit
We attended the 38th AGM of Shivalik Bimetal Controls Ltd. conducted on 27th September 2022 at Solan district, Himachal Pradesh. It was an experience beyond description. It was the first time when the company showcased its products live at the AGM along with a presentation to help the shareholders understand the business better since they don't allow plant visits. The AGM cleared a lot of air over growth runway of the company, the succession plan and most importantly the technical capabilities of the company. Interestingly, the company seems to be poised to leverage relationships created over the past 35 years with electronics giants of the world to service them in new geographies, develop new products for them and gain wallet share in existing products by displacing other competitors. The efforts to custom make a lot of shop floor machinery and processes makes it difficult for competitors to match delivery times and production cost of Shivalik. Also, discussions with new generation family members were very encouraging as they seemed to be completely hands on and are adding a lot of value to bring efficiencies in the business.
In the last 36 years of business, no customer has come close to shutting down their lines due to non-supply of products from Shivalik. Once the situation was extremely close, one of the directors went in his car to deliver the products.
We have been tracking this company since 2018 and our conviction enhanced after the AGM as we understood the business in greater detail. The management and its capabilities are spot on in developing newer products, scaling them and reap benefits. Our outlook remains positive on the company.
You can discover more smallcases from Niveshaay here, or read more about their latest rebalance here.
Note:
The contents of this blog should not be considered as investment advice.
Investing in stocks and ETFs are subject to market risk. Read all related documents & consider all risk factors before investing.
Niveshaay Investment Advisors is a Registered Investment Adviser (RIA) bearing SEBI registration number INA000008552. Disclosure: bit.ly/sc-ni
---