Featured Stories
The Rise of Mahindra in Formula E & the Electric Vehicles Industry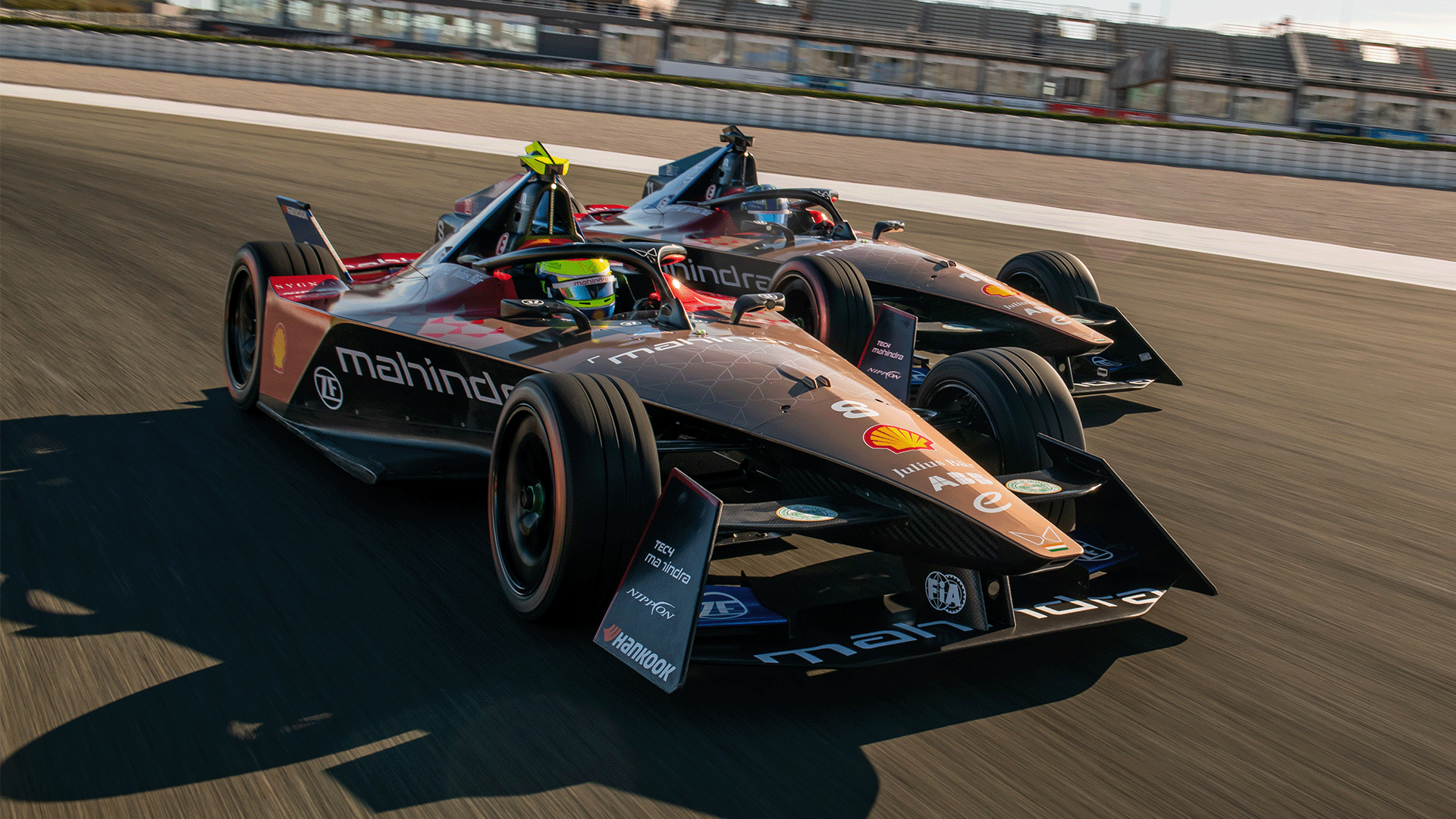 Reading Time: 4 minutes
Formula One has been a fan-favourite sport for years. But did you know an electric version of the sport is also gaining popularity? This electric car racing championship is called Formula E.
You see electric vehicles have been around for decades now. And despite their environmental benefits, they didn't gain widespread popularity among consumers until the late 2010s.
To overcome this challenge, Formula E, a racing championship for electric cars, was created in 2014. Formula E racing was established to showcase the capabilities of EVs and to promote their mass adoption. Additionally, Formula E racing is a hub for developing new technologies in the EV industry. Global automakers like Porsche, Audi, Mercedes, Nissan & BMW are some of the team owners in Formula E.
Formula E races in India
The government of India has been supporting the electric mobility ecosystem through its FAME scheme (Faster Adoption and Manufacturing of (Hybrid &) Electric Vehicles in India). To further India's commitment towards the EV sector, Hyderabad is hosting India's first-ever Formula E race on the 10th and 11th of February 2023, as part of its E-Mobility Week.
The E-Mobility Week focuses on promoting sustainable mobility through various initiatives like the E-Rally, E Motor Show, EV summit and more. Hyderabad is providing various stakeholders in the EV industry with a platform to come together and discuss the future of this sector.
The week will culminate with India's first-ever Formula E race on a street circuit around Hussainsagar in Hyderabad. The city will be the 4th stop in the 16-race 2023 season of Formula E. As part of a 4-year deal, India will host Formula E races from 2023 to 2026.
Two Indian teams are participating in this year's Formula E. Tata Consulting Services (TCS) has partnered with Jaguar to form Jaguar TCS Racing for this season. On the other hand, Mahindra Racing has been the only Indian team which has participated in every season since the inaugural year of 2014. Let's take a look at Mahindra's journey in Formula E.
Mahindra Racing's glorious run
Mahindra & Mahindra is a well-known Indian conglomerate known for producing cars, SUVs, commercial vehicles and tractors. However, many people are unaware of its presence in motorsports through its motorsport division, Mahindra Racing.
Established in 2011, Mahindra Racing is one of the top teams in the Formula E Championship, with multiple race wins and podium finishes. For Mahindra Racing, Formula E is more than just a race – it's a platform to change perceptions & accelerate the switch to electric.

Mahindra & Mahindra – Beyond Formula E
Mahindra & Mahindra is not just a leader in Formula E. It's also dominating the commercial EV segment with a 67.2% market share in the electric 3-wheeler segment.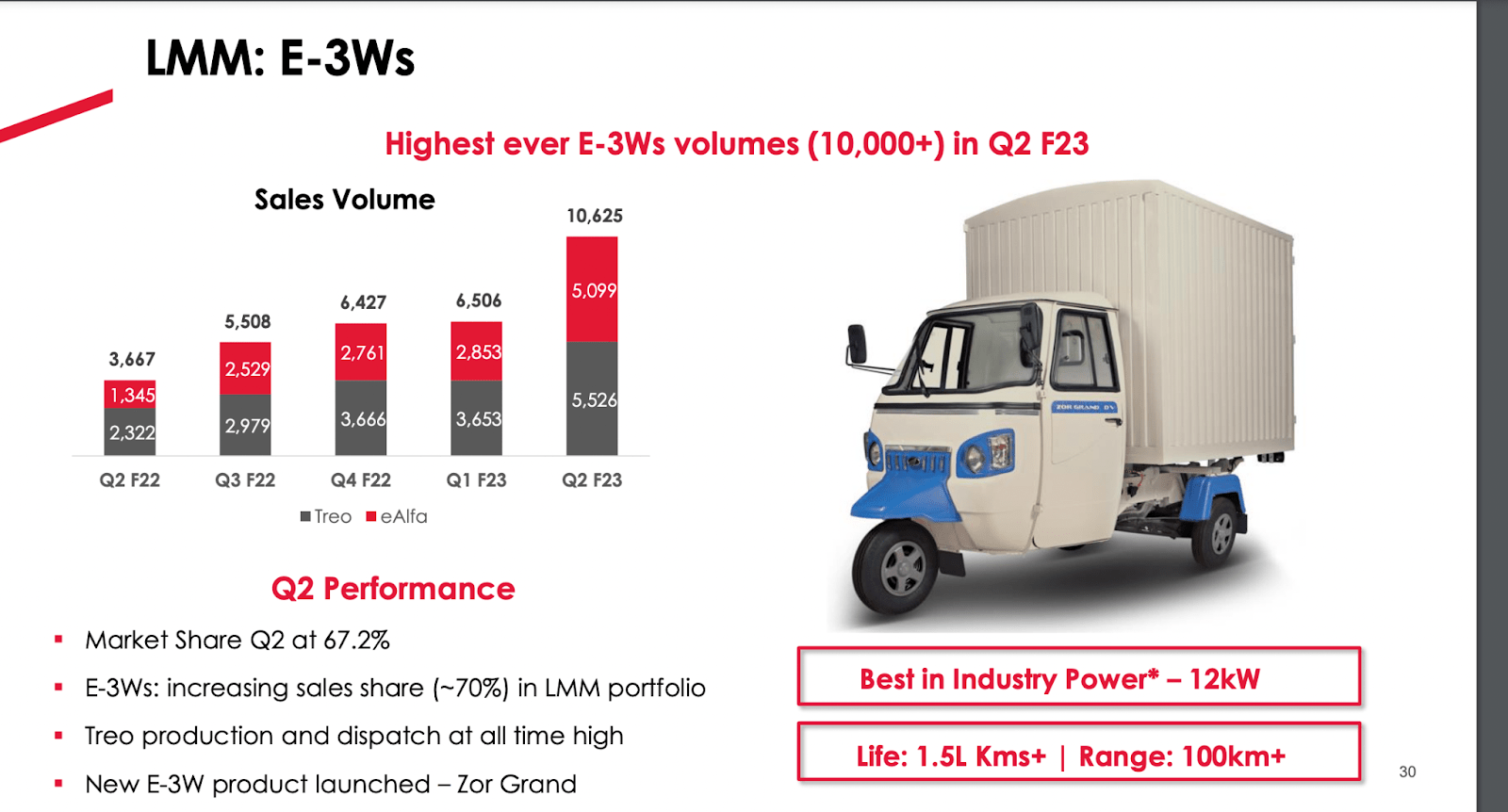 The company also plans to expand into the electric passenger vehicle segment with the help of its Born Electric portfolio. In September 2022, M&M announced five new EVs for the Indian market, four of which will be launched between 2024 and 2026. By 2027, the management expects to sell 2 lakh E-SUVs or have 20-30% of its total sales from E-SUVs. This will translate to 12,000 to 17,000 units a month in sales volume.
Mahindra also plans to invest $1 Bn in developing its EV portfolio and building its state-of-the-art EV platform, INGLO. INGLO is a modular platform which will be used to manufacture M&M's EVs.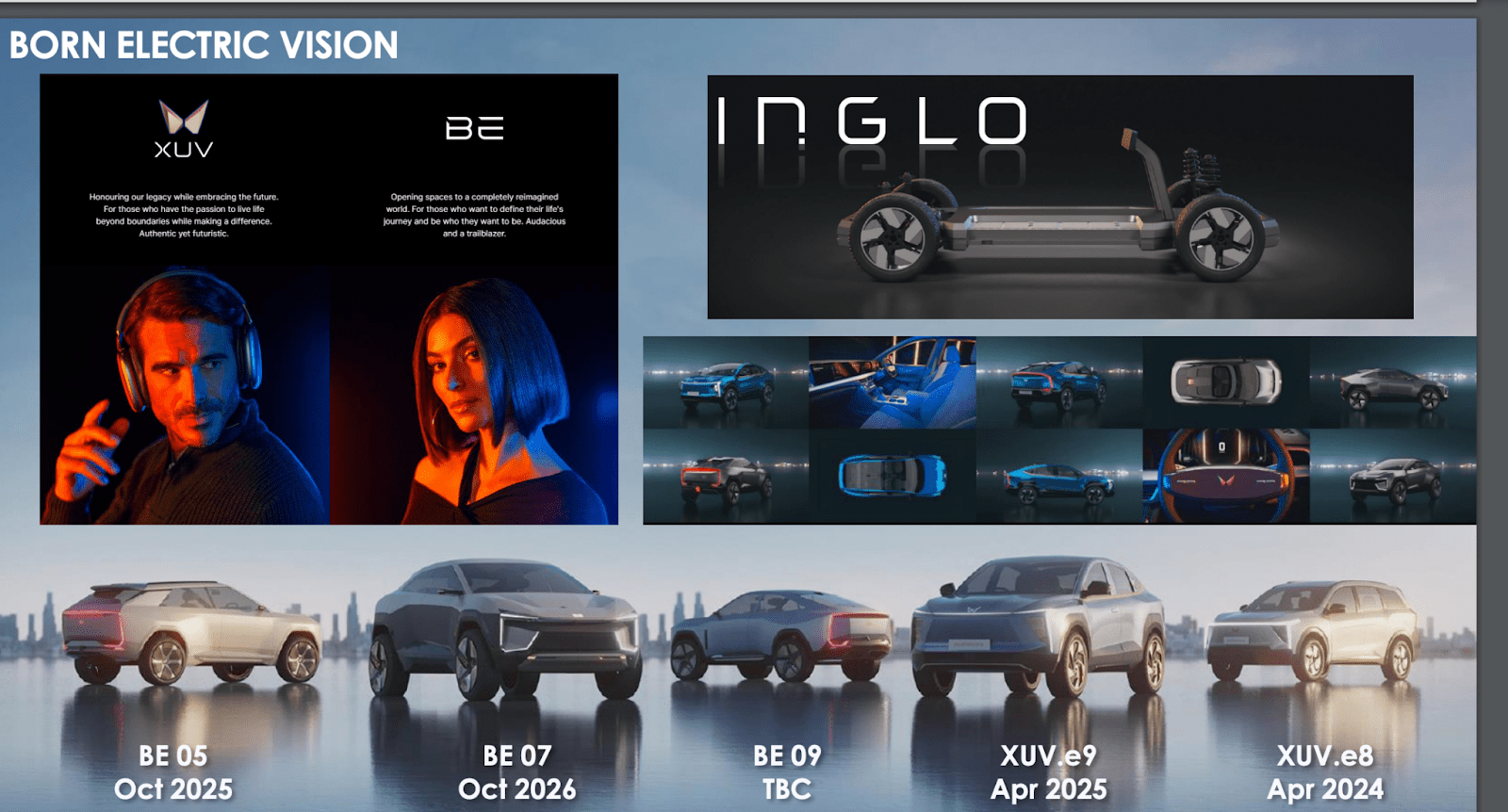 Over the years, Mahindra has proved its mettle as a pioneer in the EV space, whether on the race track or the streets. That's why Mahindra & Mahindra has been a part of our Electric Mobility smallcase since its inception in 2017.
Safe to say, we're excited to see Mahindra Racing in India's first-ever Formula E race!
Disclaimer: Investment in securities market are subject to market risks. Read all the related documents carefully before investing. The content in these posts/articles is for informational and educational purposes only and should not be construed as professional financial advice and nor to be construed as an offer to buy /sell or the solicitation of an offer to buy / sell any security or financial products.
Users must make their own investment decisions based on their specific investment objective and financial position and using such independent advisors as they believe necessary.

Windmill Capital Team
Windmill Capital Private Limited is a SEBI registered research analyst (Regn. No. INH200007645) based in Bengaluru at No 51 Le Parc Richmonde, Richmond Road, Shanthala Nagar, Bangalore, Karnataka – 560025 creating Thematic & Quantamental curated stock/ETF portfolios. Data analysis is the heart and soul behind our portfolio construction & with 50+ offerings, we have something for everyone. For more information and disclosures, visit our disclosures page here –https://windmillcapital.smallcase.com/#disclosures