The Winning Wicket: LIC's Astounding Investment in Chennai Super Kings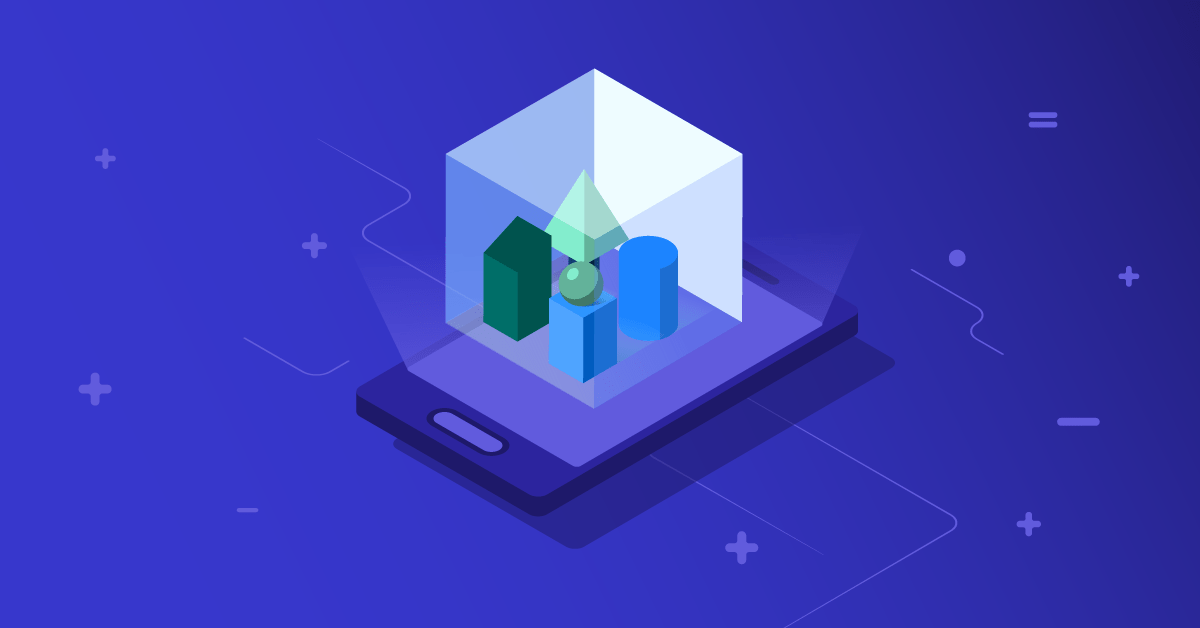 Reading Time: 4 minutes
After an electrifying IPL season and a thrilling finale that had fans on the edge of their seats, the dust has settled, and the Chennai Super Kings have emerged as the champions of the Indian Premier League for the fifth time! It was a clash of titans, a battle fought with the heart of a lion, and the Super Kings emerged victorious, leaving fans with tears of joy and chants of "Whistle Podu" echoing through the stadiums. Led by MS Dhoni, the men in yellow showcased their mettle and proved why they are considered one of the most successful franchises in the history of the league.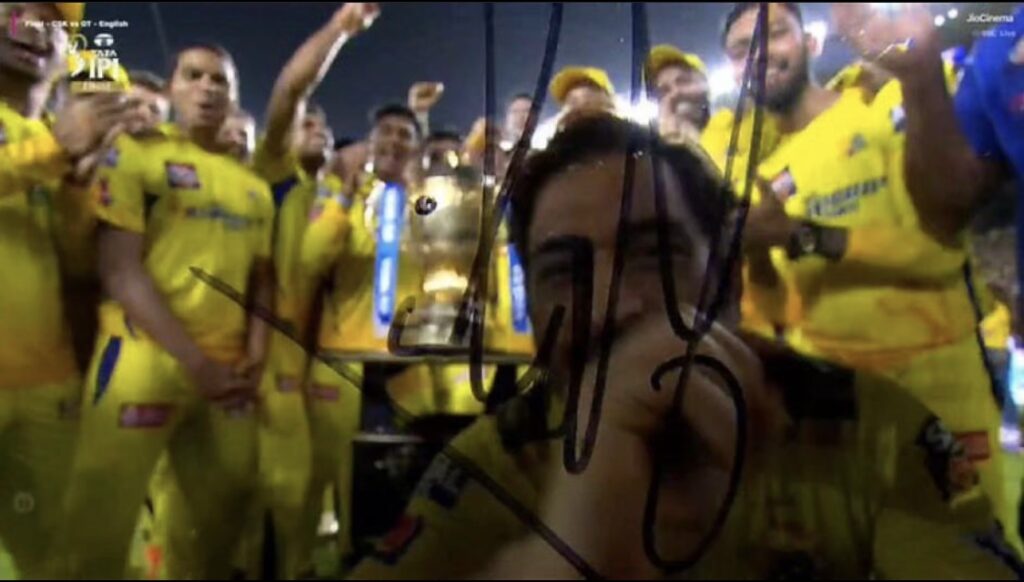 But here's another astonishing trivia about this remarkable team –
Did you know that Chennai Super Kings (CSK) is the only sports franchise that can be traded in India?
Click To Tweet
Cricket and finance may seem like an odd pairing, but sometimes, the most unlikely partnerships yield extraordinary results.
In the realm of the Indian Premier League (IPL), where the roar of the crowd blends with the clink of investments, one such fascinating story unfolds—the captivating tale of how the Life Insurance Corporation of India (LIC) found itself on the winning side of cricket through their investment in the Chennai Super Kings.
The Stage is Set: The History of CSK
In 2008, the Chennai Super Kings franchise rights were acquired by India Cements for a sum of ₹346 crore. As time passed, CSK became a force to be reckoned with, gaining widespread popularity and establishing itself as a formidable team in the league by winning the title for a record 5 times.
A Strategic Demerger and Trust Transition
The India Cement on 26th September 2014 approved a demerger of Chennai Super Kings into a wholly-owned subsidiary by transferring its net assets at cost. So with effect from January 1st, 2015, a new wholly-owned subsidiary got incorporated under the name Chennai Super Kings Cricket Limited (CSKCL). The shareholders of India Cements Limited got one share of Chennai Super Kings Cricket Limited for every one share of India Cement held.
LIC Steps Up to the Crease
So, how did LIC become a part of this exhilarating journey? Well, LIC held approximately 1,86,09,745 shares of India Cements at the time. When the shares of CSKCL, the company managing CSK, were allotted, LIC's 1,86,09,745 shares translated to a 6.04% stake in CSKCL which has since remained constant. And just like that, LIC found itself on the crease, ready to play the game of investment.
Sixes and Boundaries: The Remarkable Returns LIC Scored
Today, Chennai Super Kings Cricket Limited (CSKCL) is an unlisted private company, which owns Chennai Super Kings, the most successful cricket team of the Indian Premier League.
Just as CSK's players hit towering sixes on the cricket field, LIC's investment in CSK delivered monumental returns. CSK is estimated to have 308 million unlisted shares of which 5-7 per cent trade regularly leading to more secondary market transactions for them.
Shares of CSK, the MS Dhoni-led multi-time IPL champion, have been a proven multibagger in the unlisted space, having rallied up to 800 per cent in just 3 years, since 2018.
The Magic Behind CSK's Rise
CSK attracted investors due to growing revenue from sponsorships, royalties and merchandise and a comparatively "cheaper" price-earnings ratio against other global sports franchises.
CSK reportedly got INR 201.65 crore in media rights revenue during the IPL 2022. Their revenue from media rights will probably go above INR 400 crore in IPL 2023.
The Yellow Army has the highest win percentage in the IPL at 59.83 per cent and has won five tournament titles in 2010, 2011, 2018, 2021 and 2023. The team also holds the record for most appearances during the IPL playoffs (12 times) and finals (10 times).
CSK reported a net profit of ₹32.12 crore in the year ended March 2022, as against ₹40.26 crore in the previous year, registering a drop of 20%.
The company, however, earned revenue of ₹349.14 crore as compared to ₹253.69 crore in the previous year, marking an increase of 38%. It incurred a total expense of ₹307.81 crore in FY22 as against ₹194.50 crore in FY21, thereby the overall costs going up by around 59%.
Explore investment ideas that India's cheering for
Explore now
LIC in Good Company: Other Investors in the Stands
While LIC holds a significant stake in CSKCL, it's worth mentioning that other prominent investors have also recognized the potential and charm of investing in this IPL team.
Ace investor and Dalal Street veteran Radhakishan Damani held a 2.39 per cent (73,69,263 shares) stake in the company as of March 31, 2019. His shareholding increased by 55 basis points to 2.94 per cent (90,69,263 shares) as of March 31, 2020.
Here are some other prominent shareholders:
| | |
| --- | --- |
| Name of Shareholder | Holding (%) |
| India Cements Shareholder Trust | 30.06 |
| Shri Saradha Logistics Private Limited | 6.88 |
| Life Insurance Corporation of India | 6.04 |
| ELM Park Fund Ltd. | 4.99 |
| Radhakishan S Damani | 2.94 |
| HIRTLE Collaghan Emerging Markets Portfolio | 2.87 |
| Dreyfus International Funds INC | 1.77 |
| The Boston Company INC Pooled Employee Funds Emerging Markets Value Equity Fund | 1.68 |
| Dimensional Emerging Markets Value Fund | 1.65 |
| Government Pension Fund Global | 1.52 |
| Others | 39.6 |
In 2023, the IPL ascended to the coveted decacorn status, witnessing an astounding 19-fold increase in brand value since its inception. This unparalleled growth has transformed IPL teams into a hotbed of investment opportunities.
Similar to how the indomitable Ravindra Jadeja, the "Rockstar" of CSK, turned the tide of the match with his all-round brilliance, LIC too, demonstrated its prowess through a knack for identifying a profitable opportunity and investing in Chennai Super Kings.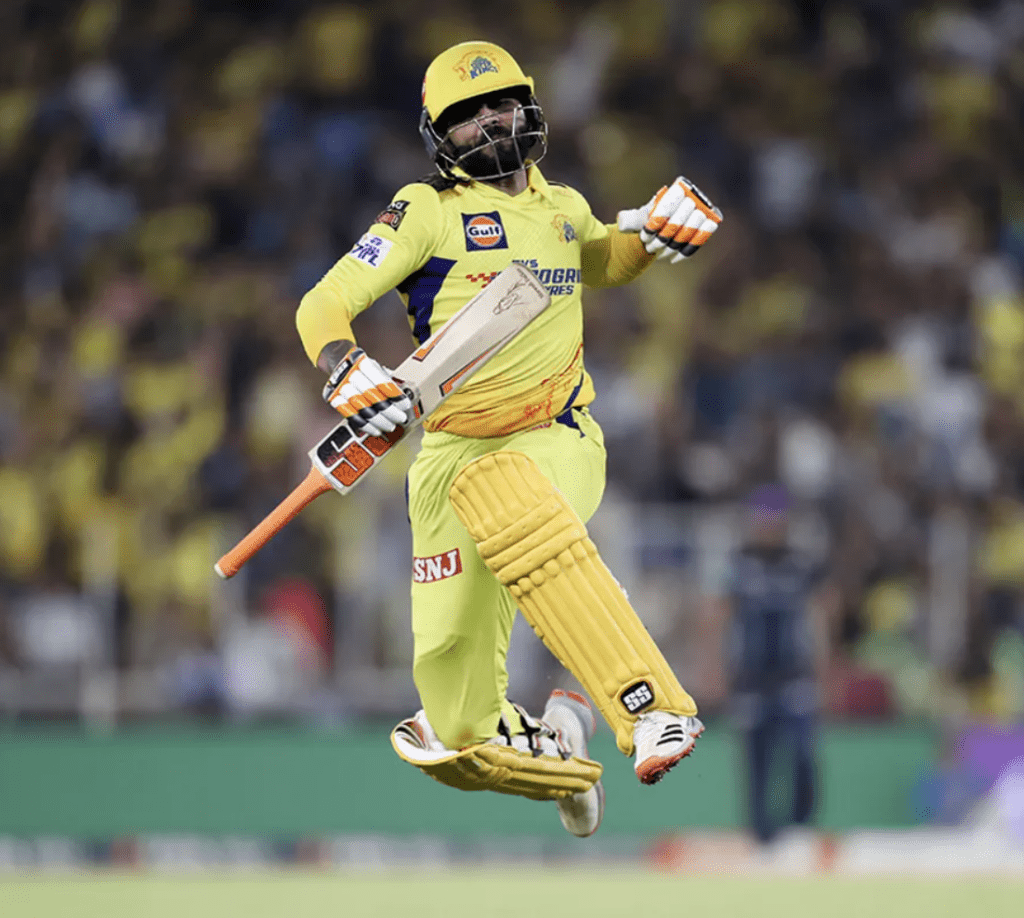 The Kings had conquered once again, reclaiming their rightful throne in the IPL kingdom and also in the world of investments.