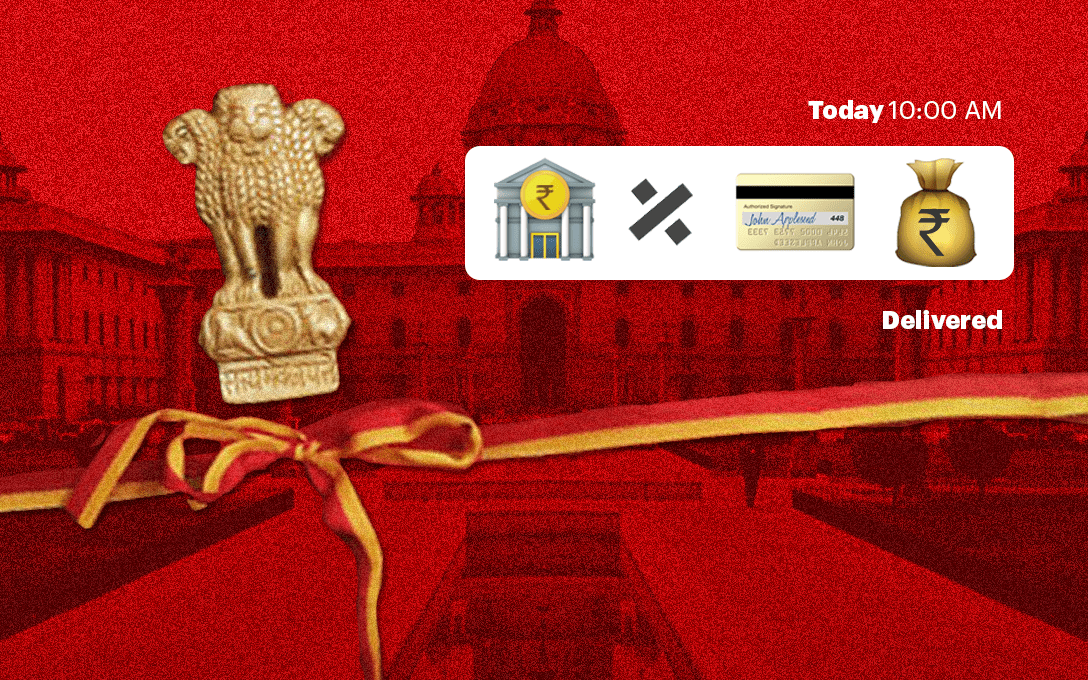 Reading Time: 6 minutes
OVERVIEW
The much-anticipated Union Budget 2021 announcement weighed up the critical issues that the country is facing, and paved a way forward to stimulate the different parts of the economy. We at Green Portfolio have dissected each of these talking points.
FOCUS SECTORS & COMMENTARY
TEXTILE: Setting up of 7 Textile parks over the next 3 years in addition to the proposed PLI schemes will help Indian textile industry compete with China, Bangladesh, Vietnam in the coming years and will help India boost exports.
FINANCIAL INSTITUTIONS: India is one of the fastest growing Insurance markets. Insurance tech has also generated a high investor interest in the recent years with companies like Policybaazar, Acko, digit raising high amounts of FDI. Incremental foreign capital will enhance the penetration of Insurance in India and will also gradually help in reducing the insurance cost with higher volumes.
Setting up of Development Financial Institution for lending over Rs. 5 lakh crores over the next 3 years to Infrastructure sector is a welcome step as infra companies have been continually facing challenges in raising bank debt, high leveraged balance sheets and lesser initial interest of investors in InvITs. This will help the incumbents move hand in hand with the higher infra development targets by Government over the coming years.
Creation of an Asset Management Company for buying and managing of stressed assets will provide much needed capital adequacy to various financial institutions which are facing challenges in raising capital and will help them step up lending activities. These stressed assets can then be taken over by AIF's to provide liquidity to the AMC. This is a brilliant step as financial institutions were facing roadblocks in liquidating their stressed assets.
INFRASTRUCTURE & OIL AND GAS: Creation of Government entity sponsored InvIT's for road assets, power assets, railways assets, airports, oil and gas pipeline, warehouses, sports stadiums and then monetizing them to investors will generate further interest from FPI's and domestic institutions and will generate capital for the Government to fund the increase in Infra spending. This is a welcome move as the higher infra spend creates a high multiplier impact on the GDP and supports the Governments initiatives to "Make in India" and increasing FDI in manufacturing.
AGRICULTURE: The proposed increase in agricultural credit target to Rs. 16.5 lack crores will foster growth in this sector and farmers would be able to afford better technology and expect higher yields.
EMPLOYMENT AND EDUCATIONAL BOOST
Over 15,000 schools to be qualitatively strengthened under National Education Policy.
Propose to launch a portal to collect relevant information on workers, building/construction workers among others.
SUPRESSING COVID-19
The government will provide Rs. 35,000 crore for COVID-19 vaccination. The Finance Minister has committed to providing more funds. This allocation is made for the acceleration of the COVID vaccination drive, which is a major factor for economic revival.
TAX REGIMEN CHANGES
Small tax payers can avail to go before Dispute Resolution Committee instead of costly and time-consuming appeal systems. For assessments where income is below 50 lacs and amount in dispute is below 10 lacs, DRC maybe approached. Proceedings will be faceless.
Relief to senior citizen: for 75 years and above: Having only pension and interest income: exemption from filing ITR: Paying banks will do TDS
Reassessment: from 6 years to 3 years
Serious tax evasion cases: where evasion evidence is above Rs.50 lacs then reopening within 10 years
Dispute resolution committee: it will be faceless: anyone with total income less than 50 lacs and disputed income less than 10 Lacs can approach this committee
Faceless ITAT: faceless ITAT centre will be set where personal hearings will be conducted through VC
Tax Audits: digital transactions from 5 crore to 10 crore
Advance tax liability on dividend will arise only after declaration of dividend
Affordable housing 1.5 lack deduction will now be even available for loan taken till 31.3.2022 80IBA: extended 31.3.2022
Tax incentive of affordable renting housing project
Pre filled income tax return will have pre filled data regarding Dividend, post office interest income, salary etc.
Trusts: educational and hospitals: limit increased from Rs.1 Cr to Rs. 5 crore (10(23C)
Late deposit of employee contribution of PF will now be not allowed as deduction.
OTHER DISCUSSION POINTS
Rs. 1,500 crore for promoting a digital mode of payment.
Disinvestment receipts at Rs. 1.75 lakh crore for the fiscal year beginning April 1, 2021. Two PSBs and one general insurance company to be disinvested
SUMMARY & FUTURE PROSPECTS OF MARKETS
We have seen some great announcements in the Budget, and have already seen the markets cheering the announcements. The investors should stick to their strategy of gradually allocating capital through SIP's and keeping a long term horizon. Investors should also look for on ground developments to allocate capital to sectors including pharma, infra, agri, chemicals, textile, and automobiles for huge gains in during a 5-year time horizon.
In other words, the next 3-5 years will witness huge growth for India and will also create a lot of wealth for the investors, the key for investors will be sticking to the strategy, not going overboard with today's rally and allocating capital gradually over the period.
All in all, this looks like a great budget with Government deciding to go for a higher deficit of 9.5% and emphasizing on creation of infrastructure, attracting foreign capital, prioritizing healthcare, monetizing assets, increased emphasis on human development, and step up spending on agricultural infrastructure. This budget fits well with the Governments emphasis on AatmaNirbhar Bharat and PLI schemes.
Our diverse small case portfolio consists of companies from various industries. However, we have exposed the portfolio and the PMS to a large number of companies in the Construction/Infrastructure, Financial Institutions and Chemical space. Our latest rebalancing of portfolios was strategically implemented to exploit these market events.
The latest 2021 Union Budget Announcement paves an accelerated growth story for companies in the Infrastructure, Chemicals, textiles and the Finance industry. From all the 3 portfolios combined, we hold 10 companies in the Construction/Infrastructure space, 6 companies in the Chemicals sector, and 7 companies in the Financial sector.
INADEQUATE MENTIONS
On the flip side, the tourism industry which the government had been stressing on since the last decade received inadequate mentions. Moreover, the biggest service export contributor was unable to grasp the attention and receive mentions from the Finance Minister. However, from all 3 portfolios combined, we only have one company each from these mentioned industries.
CONCLUDING REMARKS
In the light of this prestigious announcement, we have witnessed the companies from the earlier mentioned industries partake in a furious market rally today, along with the Sensex and the Nifty Indexes.
We are confident that this favourable market movement is only a mere reflection of the beginning of the next growth phase of the Indian Economy. We have surfed through the worst of the times and the economy has begun to show green shoots. This announcement would not only prove efficacious to the industries that received mentions but would function as a catalyst for economic development. Hence, we recommend investors stick to their strategy of gradually allocating capital through SIP's and keeping a long-term horizon. Investors are suggested to look for on-ground developments to allocate capital to sectors including pharma, infra, agriculture, chemicals, textile, and automobiles for huge gains during the next 5-year time horizon.
"For Smallcase Investors, we continue to select stocks in the portfolios basis on ground developments from announcements including AatmaNirbhar Bharat, PLI, Budget 2021 etc. With the intent to create long term wealth for our investors, we continuously research on and track our companies using our High Quality Right Price Philosophy"