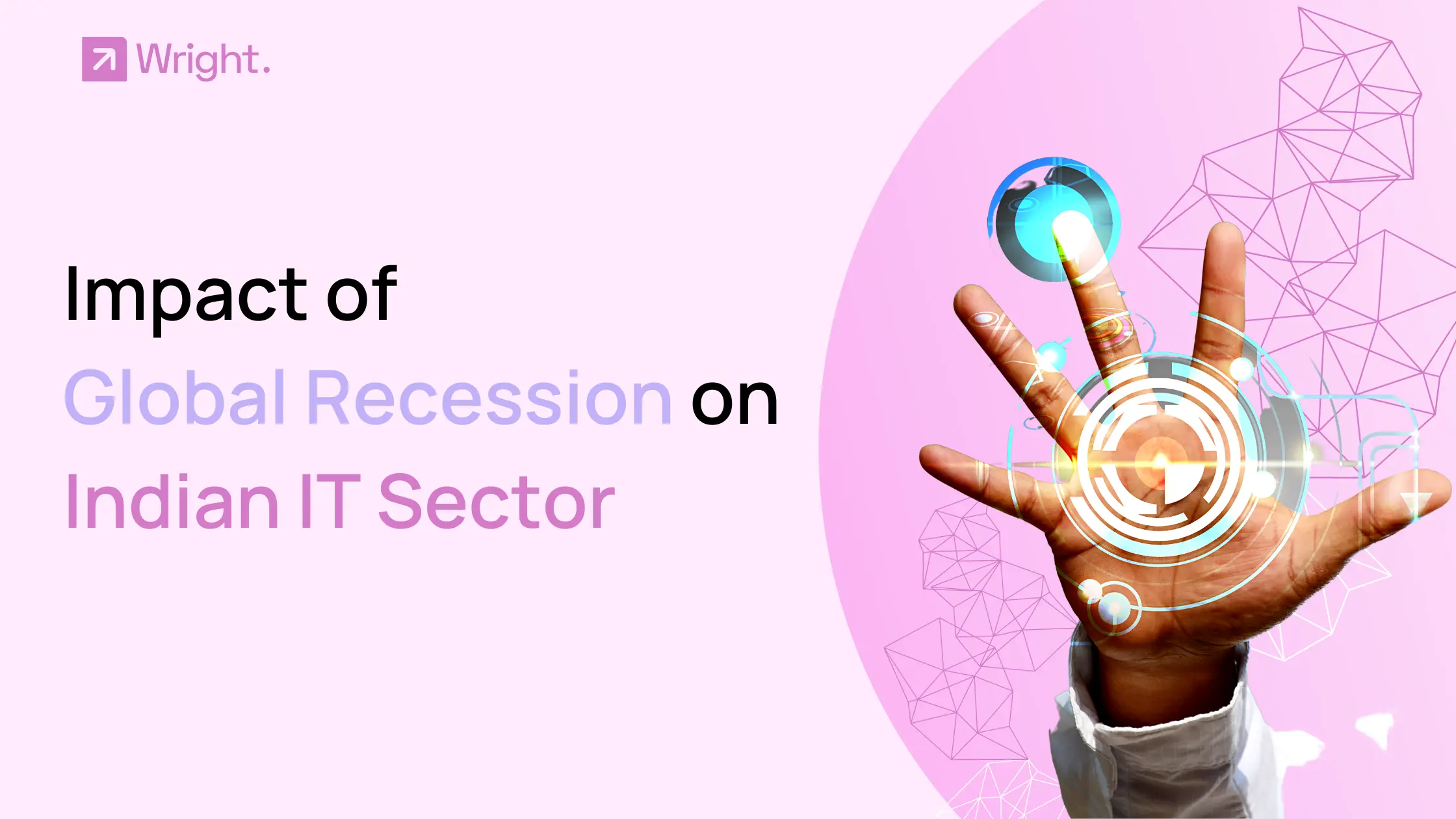 Reading Time: 4 minutes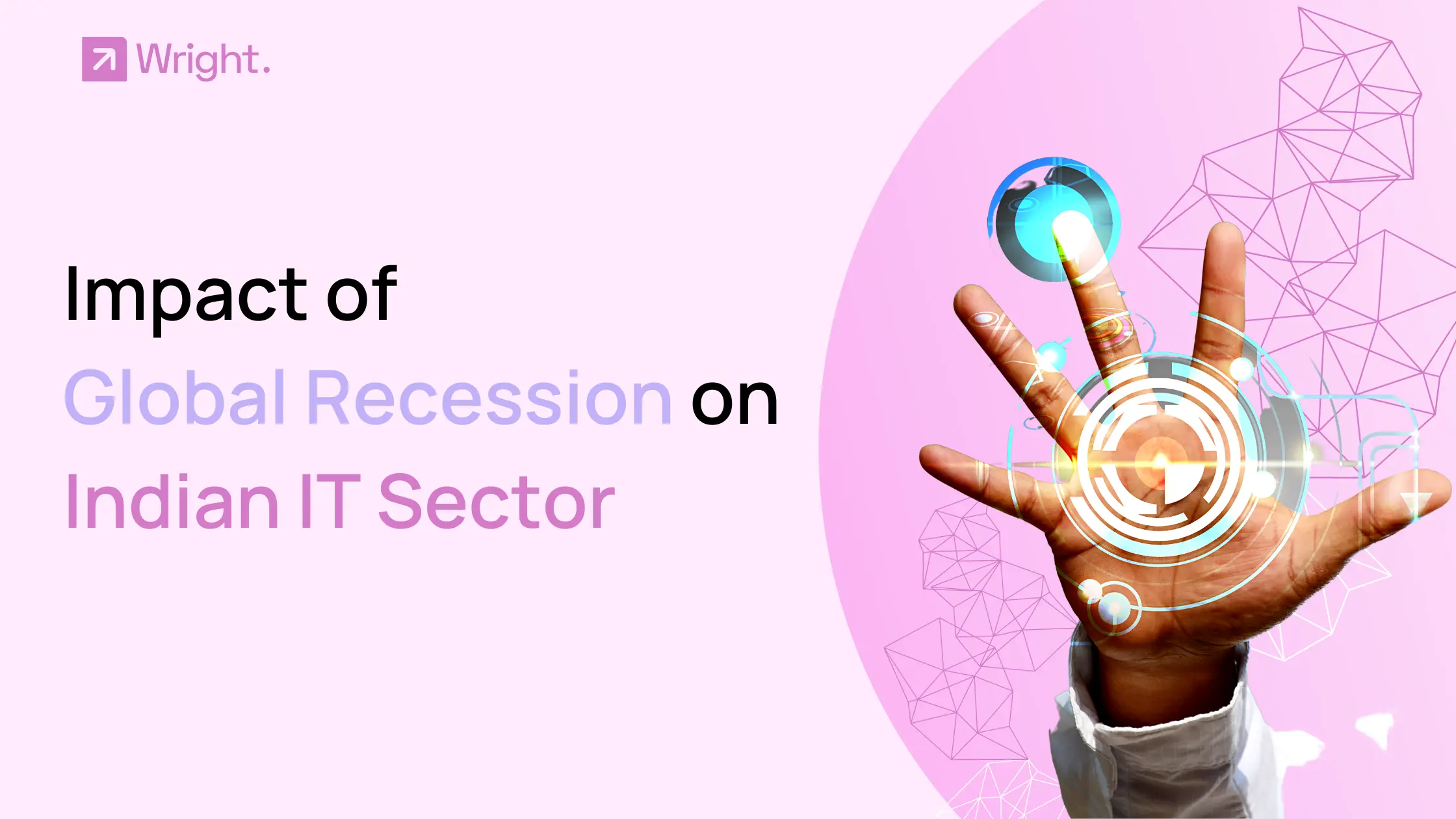 The Indian IT sector is a significant contributor to the global economy, generating billions of dollars annually. However, just like any other industry, it is affected by global economic downturns. Indian IT companies make up a large portion of the worldwide IT market, and the growth of the Indian IT industry is closely tied to global market conditions. The majority of revenue for Indian IT companies comes from the American and European markets, and the IT industry's growth is heavily dependent on the performance of the consumer and banking sectors.
Global IT Market in 2022
In the technology industry, the year 2022 was marked by major losses for the largest tech companies, as they saw trillions of dollars in market value disappear. This downturn was attributed to a variety of factors, including the disruption caused by the Covid-19 pandemic, Russia's invasion of Ukraine, and rising inflation leading to increased interest rates, which all caused investor concerns.
Companies in various sectors, such as semiconductors, social media, and cloud computing, lowered their future projections, reported poor growth, and experienced a decrease in stock prices. By October, seven major tech companies, including Facebook, Apple, Amazon, Netflix, Google, and Tesla, had lost over $3 trillion in combined market value. Google and Microsoft each lost around $700 billion, and Facebook, now Meta, lost $600 billion. The situation worsened further, with Amazon becoming the first public company, not just a tech business, to lose a trillion dollars in market value. Bloomberg reported on November 12 that Amazon's market value had dropped from $1.88 trillion to $879 billion, while Microsoft's market value also decreased to $889 billion.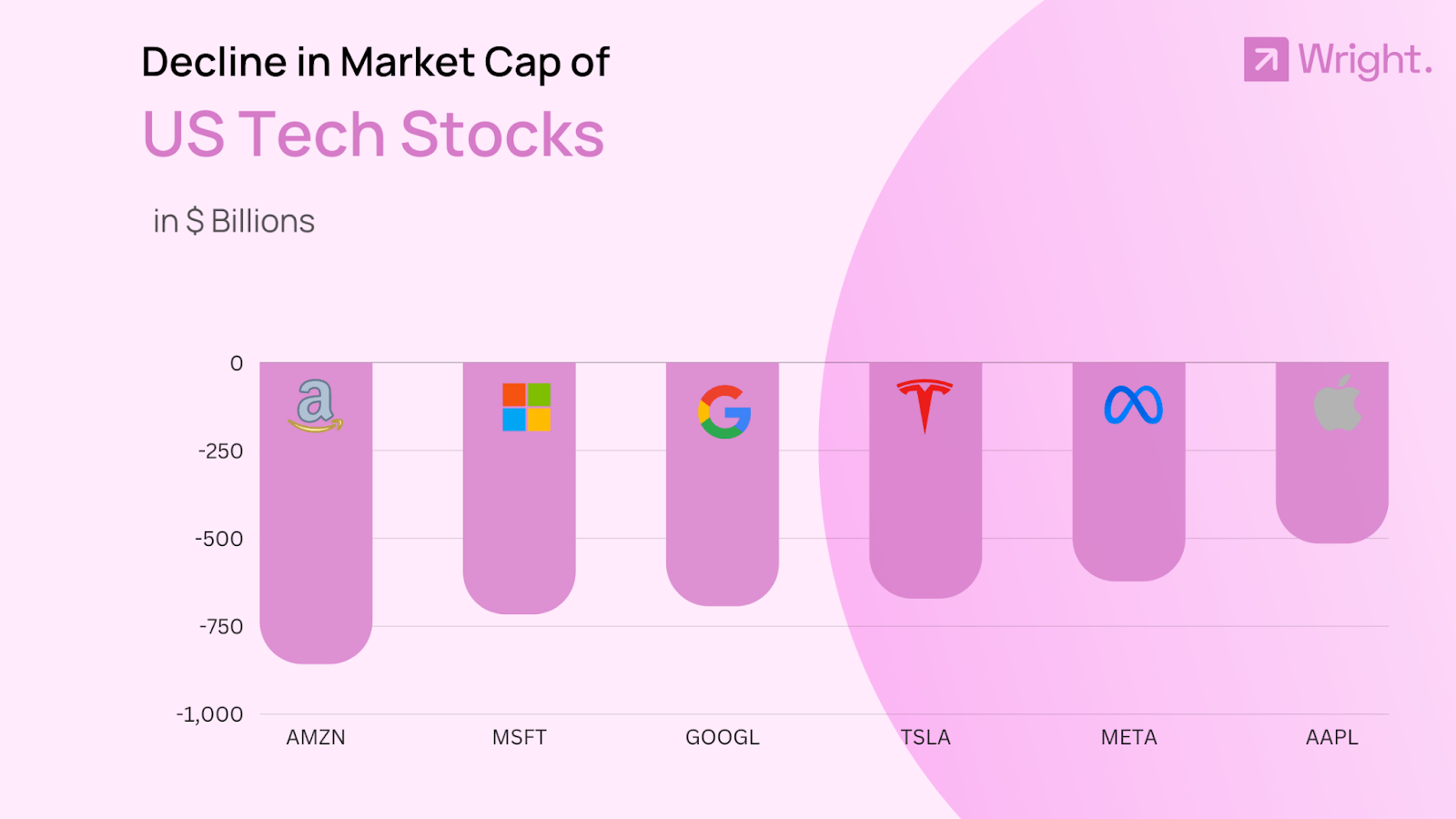 Layoffs
Technology companies across various industries have been laying off employees at a rapid rate, similar to the level seen during the Covid-19 pandemic's initial impact on the global economy in 2020. According to estimates, the struggling tech sector has cut over 150,000 jobs in 2022. This includes large companies such as Facebook parent company Meta Platforms (which announced over 11,000 layoffs in November) and Amazon (which may cut around 18,000 jobs), as well as smaller businesses in the US and other countries. The Indian IT services companies are major employers in the organized sector, and any global economic trends are likely to affect their growth projections. Indian start-up layoffs were also on the rise, with Inc42 reporting that over 15,700 employees were laid off in 2022 due to tightening funding conditions.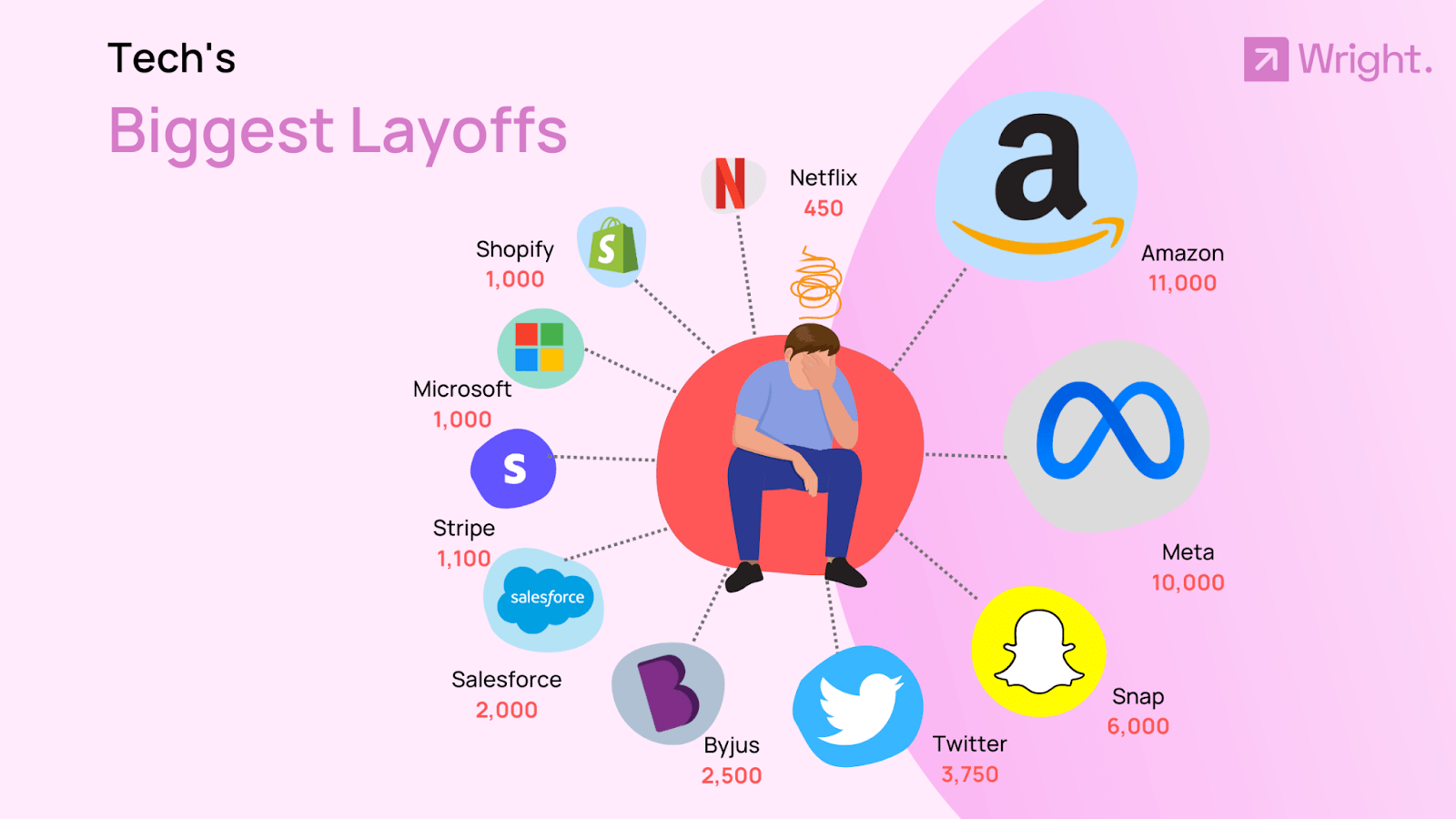 The Future of Indian IT
In 2023, we anticipate that the year will be divided into three parts. The initial period will continue to see a shift from the pre-pandemic normal to the new normal established by the pandemic. This transition, similar to most changes, is likely to bring some challenges, in the form of a recession. However, the downturn is expected to be short-lived and mild, paving the way for a recovery.
Infosys Ltd. reported strong financial results for the third quarter of 2023, leading to an upward revision in its revenue guidance to 16-16.5%. The company is facing challenges in certain sectors such as mortgage and investment banking, retail and hi-tech, and in certain regions such as Europe. However, the company is seeing growth in other sectors such as energy and utilities and manufacturing.
TCS also reported 19% year-on-year revenue growth in the third quarter of 2023, and a 50bp quarter-on-quarter expansion in the EBITDA margin, indicating continued growth and the company's ability to pass on higher costs to customers. However, Fitch expects TCS's revenue growth to slow to 11-12% in the next fiscal year.
While the Tech companies have been posting good numbers and remain confident in projections, we still see scope for worry due to a potential slowdown in global demand. Larger IT companies might be a safer bet in this environment, but we have to wait to see a revival in IT, which might be delayed by more than a quarter. As a result, we would be cautious about this sector.
The resilience of IT Industry
The Indian IT industry is known for its ability to bounce back and adapt to changing circumstances. Many companies have adapted their business strategies and focused on cost-efficient solutions in order to remain competitive. The Indian IT sector is resilient for several reasons, including the large pool of highly skilled and English-speaking professionals in India, making it an attractive location for outsourcing IT services. The Indian government has also made efforts to support the IT industry through initiatives such as the establishment of software technology parks. The cost-effectiveness of doing business in India also contributes to the sector's resilience. Additionally, Indian IT companies have diversified their services and expanded into new markets, which helps to mitigate the impact of downturns in specific areas.
Closing Remarks
With huge dependence on global markets and global growth, Indian IT might infact see some slow down in growth in the next few quarters but the Indian IT industry has proven that even in tough economic times, it can not only survive but thrive.
For investing in the innovative companies in the IT sector have a look at our Innovation portfolio: