IT Stocks in India: An investing guide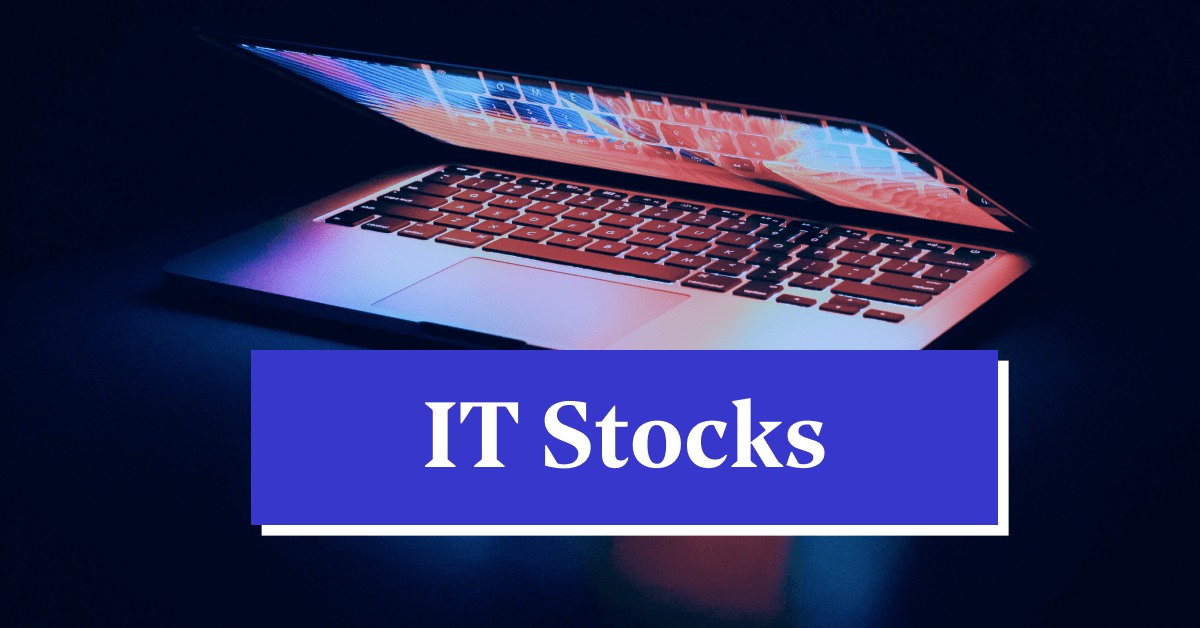 Reading Time: 4 minutes
Our country has been a significant player in the global IT industry, and there are ample opportunities for investors to invest in technology stocks in India . The IT companies in India has experienced substantial growth over the years and has become a crucial sector for the Indian economy. In this article, we will provide a comprehensive guide to investing in IT stocks in India.
Overview of IT Industry in India
The IT industry in India has grown significantly over the past few decades. The industry started to gain traction in the early 1990s, and since then, it has become one of the most important sectors in the Indian economy. India's IT industry is known for its cost competitiveness, skilled workforce, and the ability to offer high-quality services. The IT industry in India comprises software development, hardware, and IT-enabled services.
The industry's growth has been remarkable, and it is currently the largest private sector employer in the country. India's IT sector has also significantly contributed to the country's GDP. According to the National Association of Software and Services Companies (NASSCOM), the IT industry in India was valued at $194 billion in 2020.
Popular IT sector stock list 2023
Tata Consultancy Services
Infosys
Wipro
HCL Technologies
Tech Mahindra
Coforge
Cyient
Mphasis
L&T Technology (LTI)
MindTree Ltd.
Info Edge Ltd.
These companies have a global presence and provide services such as software development, IT consulting, and business process outsourcing.
Why Invest in IT Stocks in India?
Investing in IT shares in India has several advantages. Firstly, the IT industry is a high-growth sector, and the industry's growth rate is expected to continue to rise. This presents an opportunity for investors to invest in a sector with high growth potential.
Secondly, the IT sector is relatively more resilient to economic downturns than other sectors. The demand for IT services remains stable, even during a recession, as companies continue to invest in technology to improve efficiency and productivity.
Thirdly, the IT industry in India is competitive, and the industry's players are well-established. This creates a level of stability and predictability, making it easier for investors to assess the risks involved.
It is also important to consider the risk vs reward here. While IT stocks offer high growth potential, it also comes with higher volatility and risk than stocks of other sectors, such as pharma or FMCG.
Factors to Consider Before Investing in IT Stocks in India
Firstly, investors should analyze the company's financials, including its revenue growth, profitability, and debt levels.
Secondly, investors need to evaluate industry trends and how they may affect the company's performance. For example, technological advancements and changes in consumer behavior can significantly impact the IT industry.
Thirdly, investors should assess the competition in the industry. A company with a competitive advantage is likely to perform better than its peers.
Lastly, investors need to consider government regulations and how they may affect the industry and the company's performance.
How to Invest in IT Stocks in India?
Research: Before investing in IT stocks in India, investors need to research the top IT companies in India and their financial performance. They should also look at the trends in the IT sector and the overall market conditions.
Choose a Broker: Investors need to choose a broker that offers access to the Indian stock market.
Open a Demat Account: Investors need to open a demat account to hold their IT shares in electronic form. This is a mandatory requirement for investing in the Indian stock market.
Invest in IT sector shares: Once investors have completed the above steps, they can start investing in IT shares in India. They can choose to invest in individual IT companies or invest in a diversified portfolio of IT sector shares through mutual funds or exchange-traded funds (ETFs). Funds and ETFs may occasionally own a range of equities and asset types, including IT stocks. Other times, the funds or ETFs may only invest in IT companies.
Investing in IT stocks via smallcase
You can also invest in a basket of IT sector stocks via smallcase. Simply go to smallcase.com or the smallcase app, and login via your phone number. Then, go to 'Discover' and enter 'technology' and/or 'information technology' in the search bar and hit enter. You'll find an array of stock portfolios that have IT companies. Just pick the one that fits your investment criterion.
Here is one such smallcase with companies to efficiently track and invest in IT shares.
Make sure that you do your diligent research before picking the right stock, considering your long-term investment goals and risk appetite.
---
Investing in IT stocks in India can be a lucrative option for investors who are willing to take on the associated risks. The IT sector is growing rapidly in India, and top IT companies in India are constantly pushing the boundaries of innovation and technology. Investors need to do their research, check the IT share price before investing. While there are some drawbacks to consider, IT shares can provide a solid foundation for a well-diversified investment portfolio.
---
Keep yourself informed and up-to-date on a variety of thematic sectors by reading the articles below.