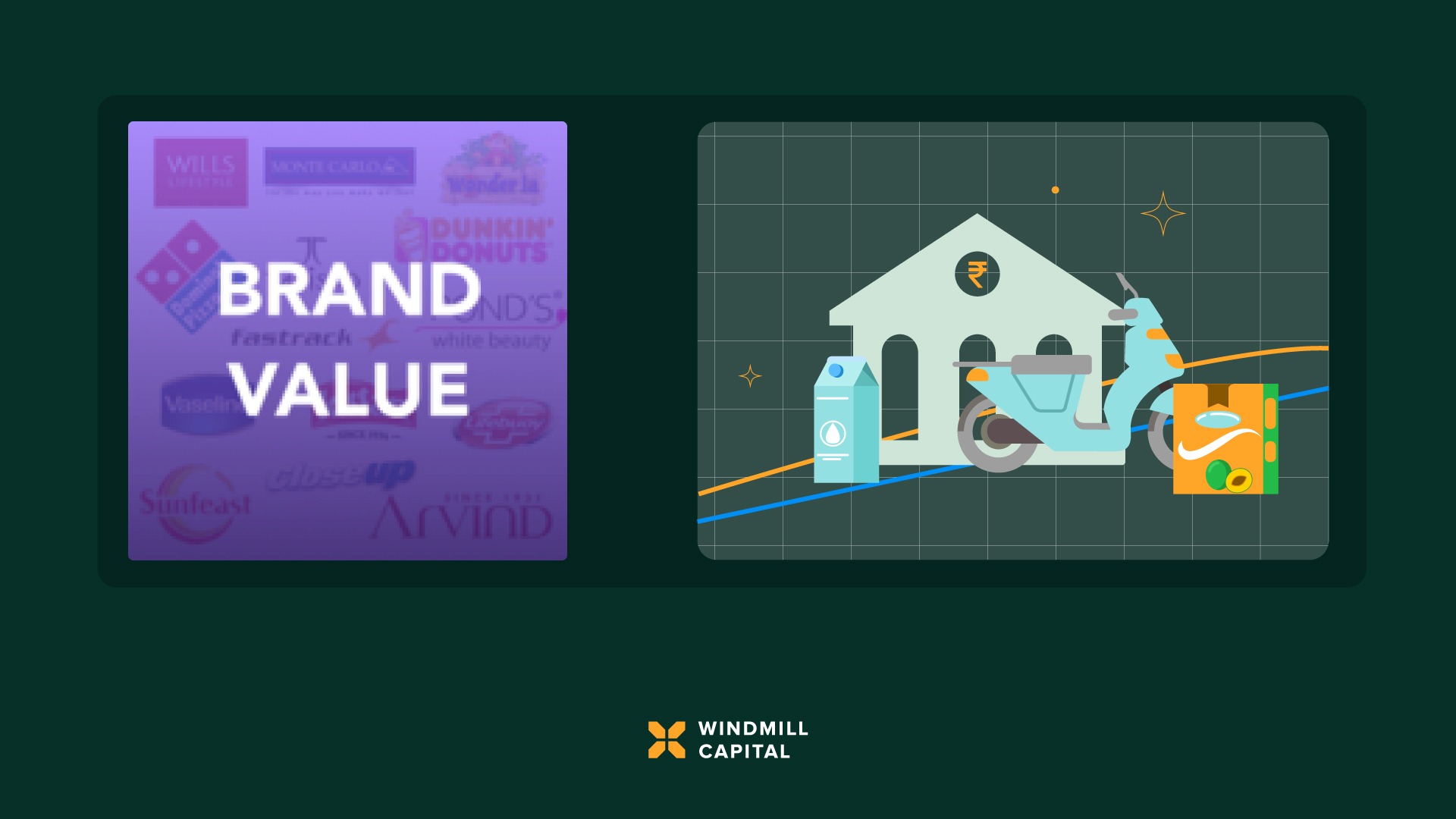 Reading Time: 4 minutes
The Story
Brand. What comes to your mind when you hear this word? I'll tell you, you start to think about all those brands that you like and connect with. Why do you do that? Because those brands are good and you use their products or services in your day to day life. One of the most important things for any consumer facing company is to 'build its brand.' Brand building establishes credibility amongst the target audience and in turn helps to achieve brand recognition.
In India, building your brand is no easy task. Given the diverse population of the country, companies have to be extremely cautious of their approach and be patient. In a country like India, this is usually a long-drawn process as we do not place trust on a brand, right at the outset. The key aspect to understand is that once you've established acceptability, there's no looking back.
A survey conducted in 2021 suggested that on an average, 5 to 7 brand impressions are required before someone remembers a brand. Now that tells you the approximate lead time in terms of converting a user to a brand loyalist.
How Do We Pick Brands?
We follow a top-down approach. On the primary layer, we narrow down on the sectors wherein companies can create brand premium over its peers. For instance, in the FMCG space though most of the players are offering similar utility products, brand preference determines much of their market share. On the flipside, B2B or commodity sectors like insurance do not hold relevance when it comes to brand value.
On the secondary layer, we look to include companies that have a robust portfolio of offerings across its sector categories and command brand aspiration. At some point, their customers become agnostic to their pricing and are willing to pay a little extra on account of the quality they derive out of the brand. A prime example of this is Asian Paints. The company has taken frequent price hikes, and not only have they been able to retain market share, they have in fact expanded their market share in the existing and new product lines.
For any of our investee companies, we look to see innovation in their product/service offerings. Their innovation prowess tells us the extent to which their brand can adapt to the dynamic needs of the audience.
smallcase detailing
With regards to the purview of the smallcase, we look to include companies from consumer facing sectors, or B2C in other words. The primary rationale behind this is B2C companies are much more brand sensitive. And as mentioned earlier, the idea is to include companies that have an agile brand coupled with quality products or services.
Let's talk about few companies that are present in the smallcase –
Titan Company – A brand synonymous with India's aspiration, Titan Company has been one of the best performing companies in the smallcase. The company derives ~88% of its revenues from the jewellery segment, while rest is contributed by watches and eye care. As of March 2022, across all business categories, Titan has 2178 stores spread across 337 towns.
Mahindra & Mahindra – M&M has been a pioneer in the Indian automotive industry. While perennially they have had a strong presence in the tractor category (which is primarily rural in nature), M&M has worked its way through the urban passenger vehicle segment. Their SUVs have created a niche in the market and in turn enhanced the brand premium of the company.
Apollo Hospitals – Added in the June'22 rebalance, the company has a healthy business portfolio across hospitals, pharmacy, and lifestyle. The stand out factor for Apollo Hospitals is the brand trust it enjoys. Given, healthcare is an extremely sensitive sector, people prioritize trust over anything else. With an extensive network in place, the company is expected to perform well, as people will start undertaking non-COVID diagnosis as well.
To conclude, the way we strive to build the Brand Value smallcase is by understanding the 'Why' behind a company's operations, rather than What & How. Once you understand a brand's purpose, it becomes intuitive for you to connect with the brand. The brands that we have in the smallcase are not just merely selling products, they are trying to create an impact in our lives.
---
Follow us on Twitter @windmillcapHQ for updates on our latest and existing offerings and interesting market insights. Also, feel free to let us know what else you wish to read!
Disclaimer: The content in these posts/articles is for informational and educational purposes only and should not be construed as professional financial advice and nor to be construed as an offer to buy/sell or the solicitation of an offer to buy/sell any security or financial products. Users must make their own investment decisions based on their specific investment objective and financial position and use such independent advisors as they believe necessary. Refer to our disclosures page, here.