Reading Time: 1 minutes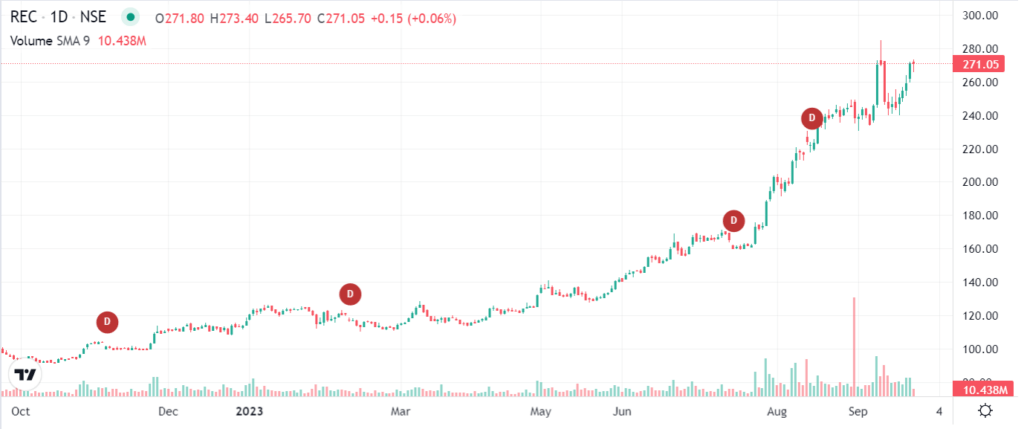 Introduction:
REC Ltd, formerly known as Rural Electrification Corporation Limited, is a financial company based in India. It operates as a subsidiary of Power Finance Corporation Limited, under the Ministry of Power, Government of India. REC Ltd provides financial assistance to state power utilities for power generation, transmission, distribution, and offers various financial products, including loans and equity financing for power projects across India.
Stock Performance: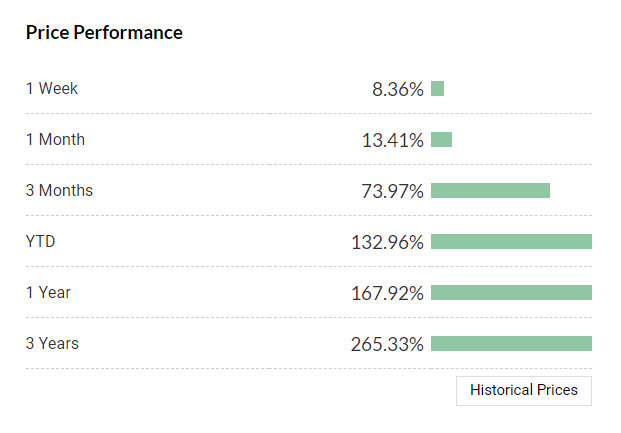 Factors contributing to the Growth of REC Ltd.:
REC holds a strategic position, given REC's role in financing power sector & implementing policies and flagship programs of the Government of India; the company continues to maintain a strong financial position, is well capitalised with high asset quality, to meet future business growth.
REC plays a key role in implementation of flagship Government of India schemes and financing India's power sector; rising energy demand in a fast growing economy augurs well for future business growth.
The significant investments are required as per the generation capacity expansion planning report by The Central Electricity Authority of India (CEA). Installed generation capacity by end of financial year 2027 is projected to be 610 GW requiring investments of Rs 14.54 trillion. The Ministry of Power has permitted REC to lend to infrastructure & logistics sector also subject to certain limits. This opens up another large universe of financing avenues for REC.
In its FY23 annual report, REC highlighted the promising trajectory of India's power sector, forecasting a sustained period of robust growth and transformation. This transformation is notably evident in the escalating adoption of clean renewable energy sources. The Government of India's steadfast commitment to attaining a monumental target of 500 GW of renewable energy capacity by 2030 serves as a pivotal catalyst for this energy transition.
Liked this story and want to continue receiving interesting content? Watchlist Weekend Investing smallcases to receive exclusive and curated stories!
To discover interesting stocks like REC Ltd., check out Mi Evergreen smallcase
Explore Now
WEEKENDINVESTING ANALYTICS PRIVATE LIMITED is a SEBI registered (SEBI Registration No. INH100008717) Research Analyst
Disclosures: https://www.smallcase.com/smallcase/mi_st_ath-WKIMO_0007#disclosures