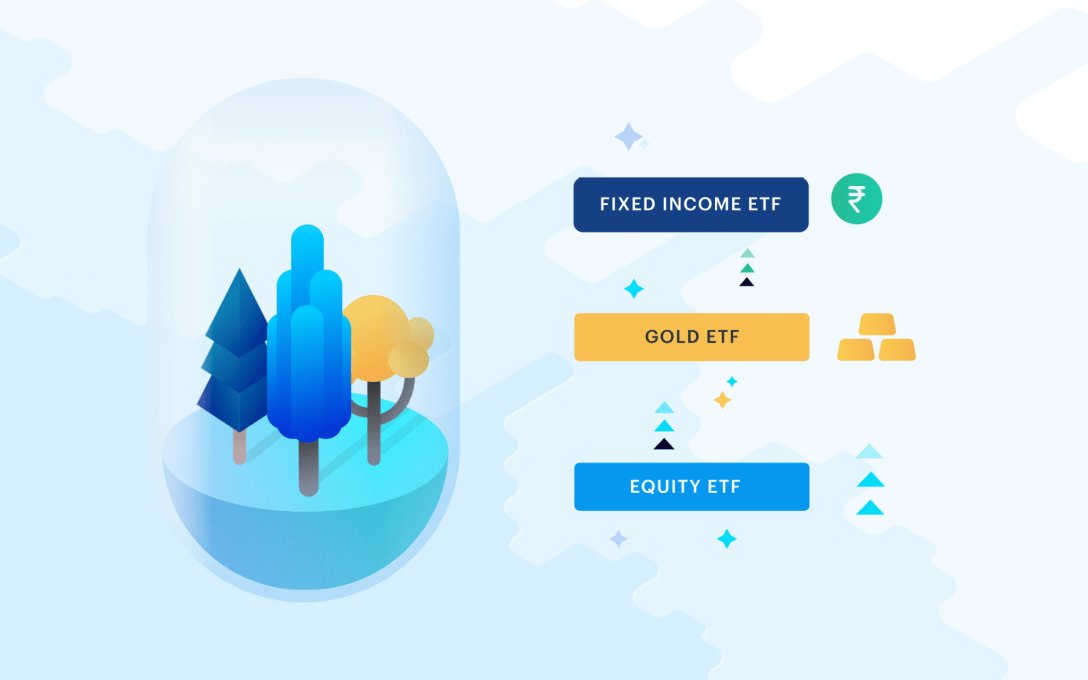 Reading Time: 2 minutes
We started offering smallcases to retail investors in 2016. Since beginning, we had different themes, ideas and strategies available on our platform as smallcases.
Our goal was not to suggest or recommend which idea/strategy was best for the investor, but to offer a bouquet of interesting and relevant stock portfolios. Investors were free to chose the smallcase that suited their requirements.
Almost a year after launching and observing investor behavior in times of sudden market volatility like the November 2016 DeMo event, we realized that to ensure investors remain invested for long term in equity they need an anchor product in the portfolio which can fulfill following requirements:
Provides significantly higher returns than the tradition bank instruments like savings and FD
Is very stable so that money can be invested and taken out at any point in time without worrying about market tops and bottoms
Creating All Weather Investing
With the above two objectives in mind, we started working towards building such a product.
We settled on providing a core-satellite approach on our platform.
The product mentioned above should act as the core of the overall investor portfolio and the pure equity themes and ideas should act as satellites. You can read more about the core-satellite approach here.
Finally we made all the relevant changes like
Building India's first DIY platform for retail to execute core satellite investment approach
Making smallcase the only platform providing option to seamlessly sell fractional shares of Liquid BeES ETF along with dividend tracking for the same
and launched All Weather smallcase in July 2018. Post launch, we communicated the benefits of having a core in the portfolio to each smallcase investor and made it a permanent option on the investments tracking page. Without imposing anything, we wanted to ensure that benefits of core portfolio is communicated to every smallcase user.
Our message reached lakhs of smallcase investors and most of them decided to act on it.
Since July 2018, market conditions have drastically changed and equity indices have been very volatile. Let's look at how All Weather smallcase performed over this period
You can also checkout the NAV/index series chart for different time periods to see how AWI provided the necessary stability required by a core portfolio.
So, does All Weather smallcase always give positive returns? No, it invests in three asset classes — gold, equity and debt. Equity & gold asset classes offer volatile returns and the idea is to come up with a mix which can reduce the extent and frequency of negative returns
Is it good for all types of investors? In my humble opinion, yes. Different investors might want to have different percentage allocations towards core. Also, when in doubt they should consult an investment advisor, but according to me everyone should have a core product in their portfolio.
Is the All Weather smallcase really recession proof? It significantly minimizes the damage that a sudden market fall or a prolonged recession can have on your portfolio. So yes, it protects your portfolio in all types of rough weathers 🙂 Both backtesting and live data proves this.
Today All Weather smallcase is available on smallcases platform of most of the leading stock brokers, check it out here
Disclaimer — along with thousands of smallcase investors, I'm also heavily (and happily) invested in the All Weather Investing smallcase.

*********