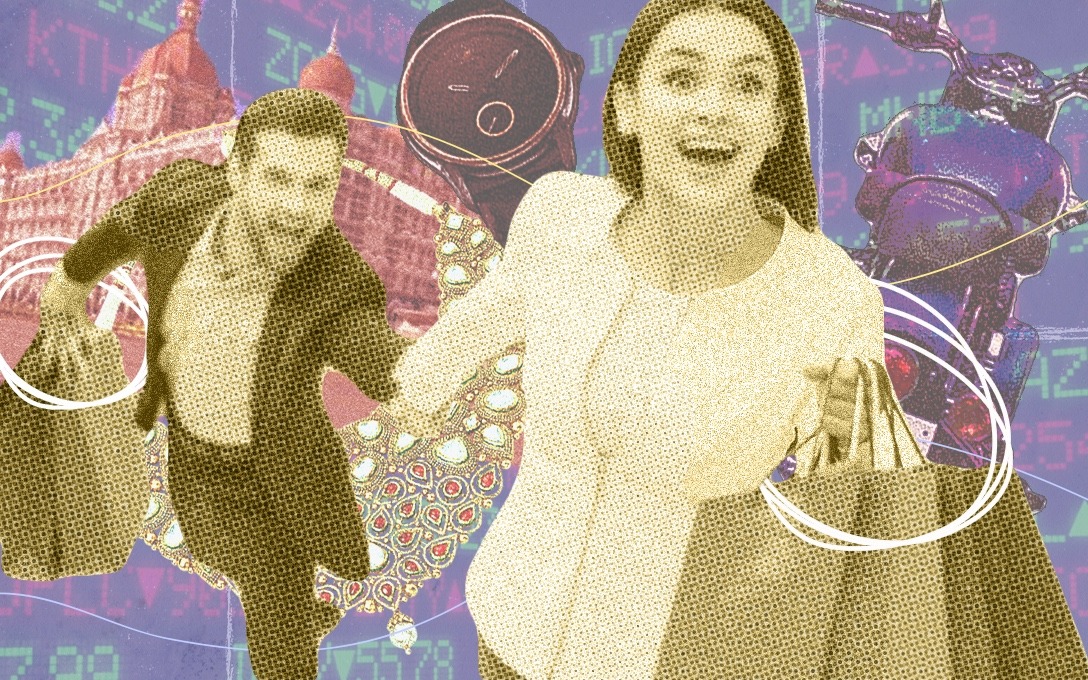 Reading Time: 4 minutes
Hi, there!
We're lowkey still drooling over the dreamy wedding pictures from Vicky and Katrina's wedding!
The Katrina Kaif-Vicky Kaushal nuptials have created quite a stir on the internet, albeit for multiple reasons – not only is this a star-studded, big fat Bollywood wedding but the couple is also rumoured to be set to give an OTT giant the streaming rights for their extravaganza. The deal, if gone through with, could earn the couple a whopping ₹100 crores in just rights.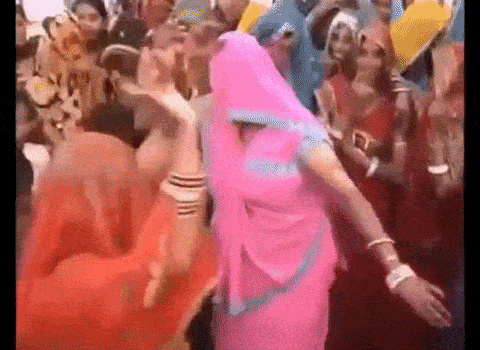 This resplendent wedding held at the very beautiful Six Senses Fort Barwara, Rajasthan, got us thinking about all the big fat Indian weddings we've wanted to crash, just to see the "taam-jhaam" and, of course, the buffet spread (that's more important).
The Indian marriage industry took a massive hit during the lockdown and its consequential restrictions. Businesses plummeted to the ground as the situation worsened. However, the latest covid relaxations and the Indian urge to get someone in the family married has made way for these businesses to make a comeback. Experts are attributing this to weddings that couldn't be held last year added to the ones that were to happen this year itself.
Estimates from CAIT (Confederation of All India Traders) showed that around 25 lakh Indian weddings were slated to take place between 14 November to tomorrow, 13 December. This is set to generate a mind-boggling ₹3 lakh crores in revenue.
Out of this 25 lakh, 1.5 lakh weddings are just in Delhi. The rough estimate of revenue from there is ₹50000 crores. So many weddings, not one invite; the FOMO is real.
The grandeur and extravaganza of Indian weddings have pushed this industry to be a $50 billion+ one – that's more than the GDP of several countries combined!
Click To Tweet
Popular online wedding platform Shaadi.com said that the online matchmaking industry saw a 20-30% surge during the lockdown, which is going to result in a reasonable uptick in the number of weddings.
The industries predominantly benefitting from this surge in weddings are textiles, jewellery, house repairs, catering, hospitality, floral/interior decor, and travel.
Before we get wedded to the idea of talking about weddings throughout the course of this mail, let's look at how the bittersweet marriage between stock markets and investors has looked this past week…
Markets this week –
After a rough couple of weeks, the Indian stock markets ended higher with most major indices gaining through the week. While investor sentiments still seemed cautious, a couple of positives led the way. Firstly, even though new covid-19 cases were mostly that of the Omicron variant, South Africa confirmed that the severity of the infections was low and no deaths occurred due to the same, yet. Next up, investors were closely watching the Reserve Bank of India policy meeting. As part of this meeting, the Indian central bank rolls out its judgment on interest rate levels and outlines the current anatomy of the Indian economy.
Favourably, the RBI held interest rates constant at 4% – an all-time low, to facilitate investments and spending as it focuses on achieving handsome economic growth from the covid-19 hit economy.
This week…
…we're bingeing on some super cool videos from our smallcase Managers!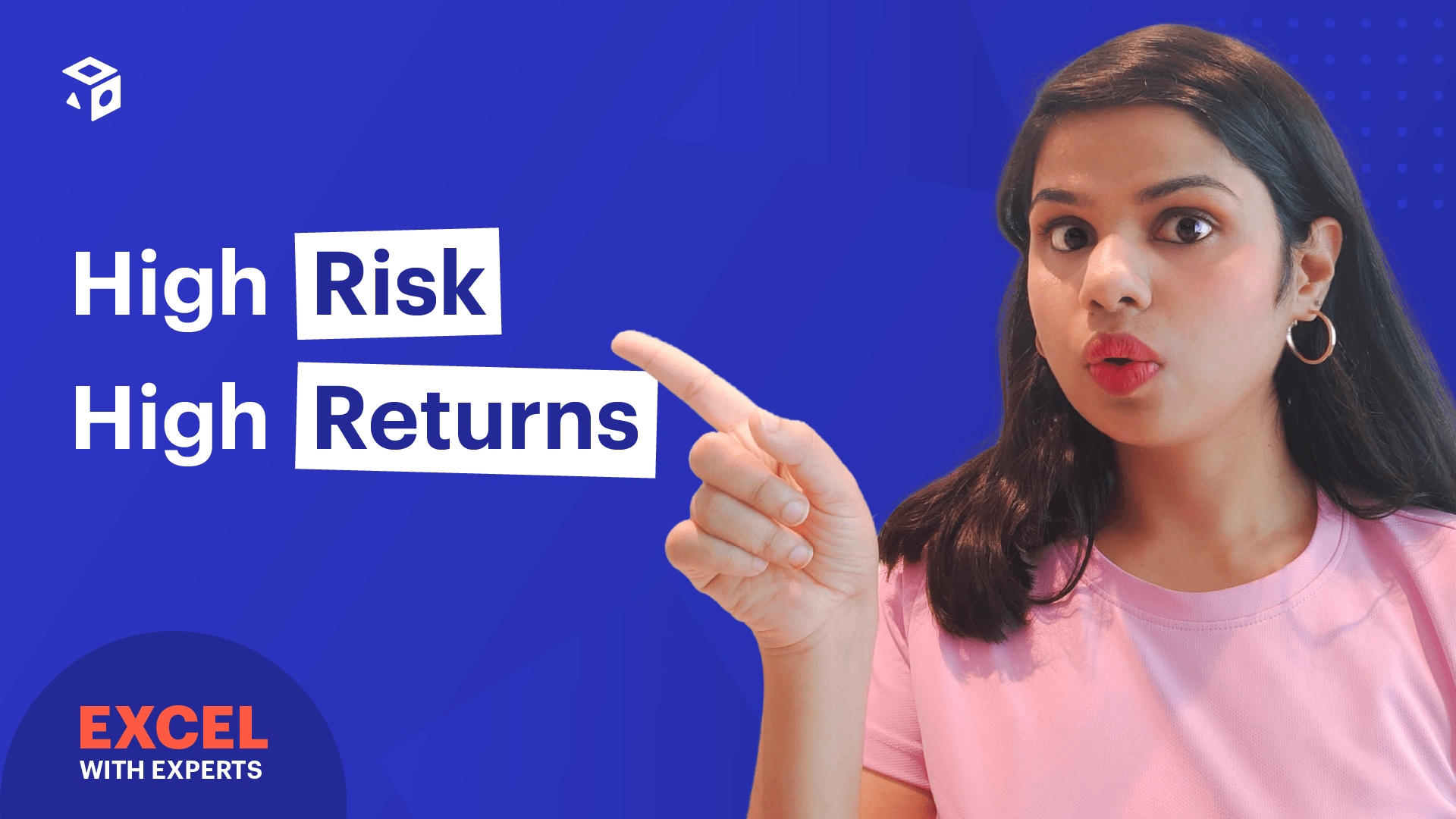 We are also stoked about receiving our copy of the Havard Business Review – The Year in Tech 2022. Don't worry, we'll let you know how we like it.
The perfect world doesn't exist…
…so, why not build one of your own? The portal to the metaverse is unlocked – you've entered Horizon Worlds! Horizon Worlds is a virtual social experience that will let you discover places, go for adventures, solve interactive puzzles or play games, and have interactive experiences. And of course, you will be able to design your own worlds and build a community.
From January 13, 2022, Horizon Worlds will still be available on Rift S and Quest 2 headsets, and will no longer be supported on Quest 1 after January 13. This is still exclusive to US and Canada, but I guess not long before it becomes a way of life for a good chunk of this world.
And that's a wrap from our end this week! If you're busy attending weddings today, tweet us pictures of your happiest moments (and food) from the wedding while also taking a wild guess at how much the budget for that wedding possibly is. You're probably part of that ₹3 lakh crore revenue generation this month.

Here's a bonus picture from Vic-Kat's wedding as a goodbye. Until next week, take care and happy investing!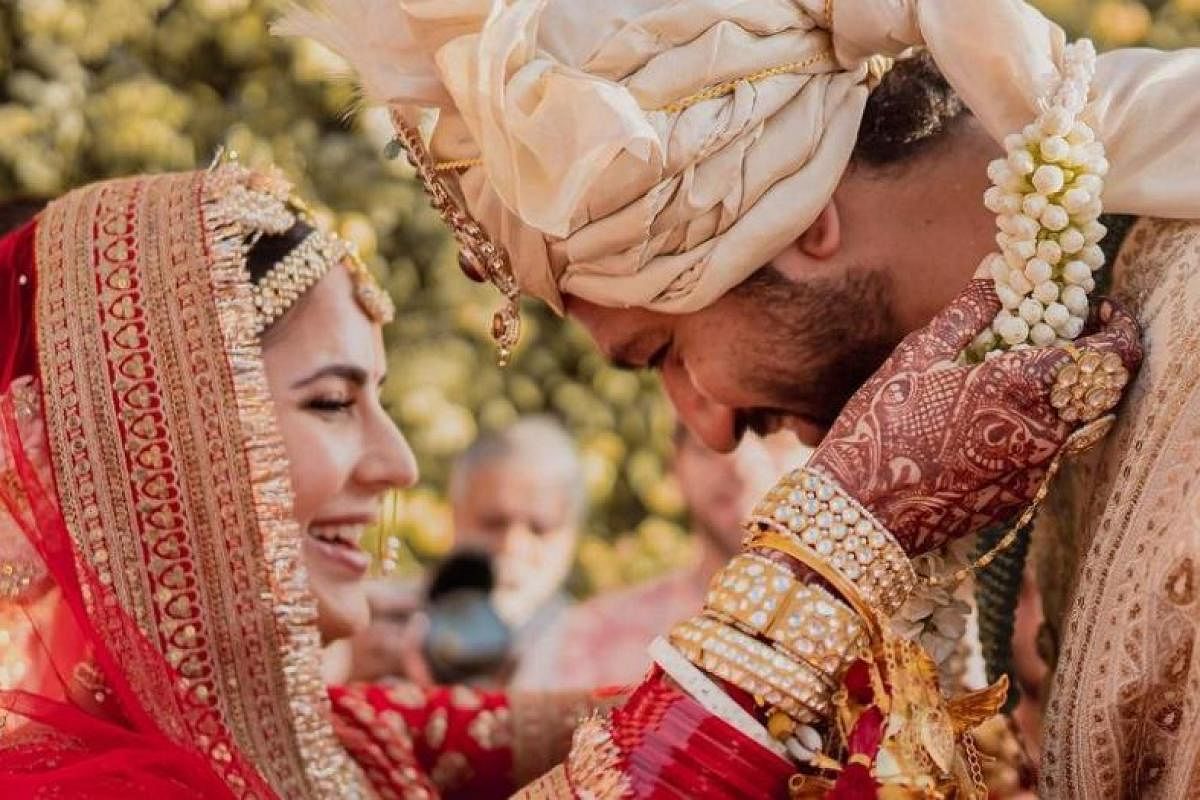 Share:
Get App