How can I Create & Share a smallcase to Invest in a Diversified Portfolio?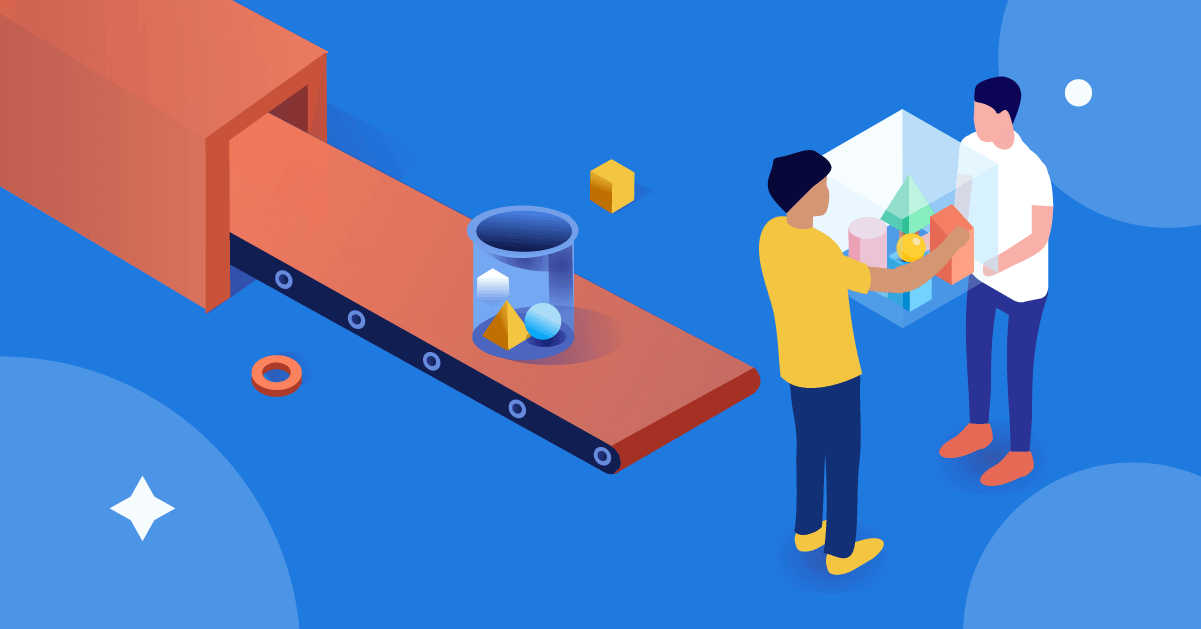 Reading Time: 8 minutes
Over the years, the Indian economy has grown rapidly. It is now one of the fastest-growing economies in the world, providing a thriving environment, especially for young investors to upscale their investment game. Through this blog, we will see how you can create a smallcase and share it with your friends and family!
Types of smallcases
To create a smallcase, you need to understand the types of smallcases. Thus, we have broadly categorized smallcases into the following categories:
Sectoral smallcases – These smallcases consist of a diversified portfolio of stocks or ETFs of companies operating in a particular sector, such as technology, healthcare, or consumer goods.
Thematic smallcases – These smallcases are based on a particular investment theme or trend, such as sustainable energy, artificial intelligence (AI), or e-commerce.
Smart beta smallcases – These portfolios follow a quantitative strategy that seeks to outperform the market by selecting stocks based on market capitalization, value, or growth.
Model-based smallcases – These smallcases use quantitative models to select stocks or ETFs based on specific criteria, such as earnings, growth or market momentum.
Create smallcases – You can create a smallcase by handpicking stocks that you believe in. Thus, smallcase are flexible as it enables you to choose the stocks or ETFs for the desired portfolio.
These are just some of the common types of smallcases. Each smallcase is unique in terms of its investment strategy, composition, and performance, and you can create a smallcase based on your individual investment goals and risk appetite.
How to Create smallcase?
We have tried to simplify the process to answer how you can create your own smallcase in 3 easy and simple steps.
Step 1 – Select Stocks
Register with a smallcase Broker: To create a smallcase, you should first register with a smallcase provider on a smallcase app or a website. This is how you can create a smallcase in Zerodha. Some popular smallcase brokers in India include HDFC Securities, AxisDirect, KotakSecurities, Grow, etc.
Choose a Theme: Once registered, you can browse through the various smallcase themes and create a smallcase or select the existing portfolios with your desired stockbroker. These themes are largely based on industry sectors, investment strategies, or market trends.
Customize the smallcase: Create the smallcase by selecting the stocks or ETFs that align with your investment goals and preferences. They can also adjust the weightage of each security to create a smallcase that diversifies risks.
You can add a minimum of 2 stocks and a maximum of 50 stocks to the smallcase you create
Step 2 – Adjust the Weightage of Each Security
Located at the bottom left of the app screen, you can see the minimum amount required to invest in the stocks you have selected for your weighting scheme.
Step 3 – Review and Confirm the Created smallcase
Before confirming the creation of the smallcase, you should review your selections and ensure that the smallcase aligns with your investment objective, risk appetite, and investment horizon.
After confirming the created smallcase, you can invest in it through your demat account and click on 'save'.
Fill in the details, including the image, name, and objective.
Congratulations! You now have a basket of stocks created by you! Now, you can easily share your smallcases with your friends & family without any hassle.
Is smallcase the Way to Go for You?
smallcase is a good choice for any investor because it provides a simple and transparent way to invest in diversified portfolios of stocks or ETFs based on specific investment themes or strategies. You can choose from various pre-built smallcases or create your own smallcases, allowing for greater flexibility and customization.
However, what if you want to invest in a specific theme or strategy that is not available on the smallcase platform? The solution is simple – create and share your own smallcase!
For example, an investor could create a smallcase based on the green & renewable energy stocks theme and include stocks or ETFs of companies involved in solar, wind, or hydropower generation. Another example to create smallcase focused on the healthcare sector, including stocks or ETFs of companies engaged in drug development or medical equipment manufacturing.
Best Practices for Creating and Sharing smallcase
Choose a strong investment idea – Align your stocks with your investment goals and strategy to create a smallcase. This could be a theme or strategy you believe in, or a set of stocks and ETFs you think will perform well.
Diversify your smallcase – By including stocks from different sectors and industries, you can spread the risk and reduce the impact of any single stock or sector's performance on the overall smallcase.
Keep a check on your smallcases – This could involve monitoring the performance of individual stocks and ETFs and making changes to your smallcase if necessary to keep it aligned with your investment strategy and goals.
Share your smallcase – Share your smallcases with your friends and family members with a click, track the monetary performance of those ideas, collaborate with others, and devise more innovative ways to manage your money.
Factors to Consider Before Creating a smallcase
When creating a smallcase, there are several factors that you should consider to ensure that your portfolio aligns with your investment goals and preferences. Here, read the following to understand better:
Investment objective– You should have a clear investment objective in mind when designing a smallcase. For example, the objective may be to achieve long-term capital appreciation, generate income, or preserve capital.
Risk appetite – You should consider your risk appetite when creating a smallcase. Choose stocks and ETFs that align with your risk tolerance and ensure the portfolio is well-diversified.
Investment horizon – Consider your investment horizon, as this can affect the choice of securities in the smallcase. For example, suppose the investment horizon is long-term. In that case, you may consider investing in growth stocks, whereas if the investment horizon is short-term, you may consider investing in less volatile stocks.
Industry or sector – You may also consider investing in specific industries or sectors that align with your investment thesis or market outlook. This may involve researching macroeconomic trends, company fundamentals, or market data to identify potential investment opportunities.
Portfolio management – You should consider how to plan and manage your smallcase portfolio over time. This may involve portfolio rebalancing, adding or removing securities as necessary, and monitoring market conditions and performance.
Benefits of Creating & Sharing Your OWN smallcases
Now creating your OWN smallcase is as easy as customizing your Pizza.
Just like how you can choose the type of crust, toppings, and sauces to create a pizza that suits your taste buds, you can also choose the stocks, ETFs, and weightage to create a smallcase that aligns with your investment goals. Thus, with the help of an analytics dashboard and stock screener, you can create your own smallcases.
Thus, customizing and sharing smallcases can be highly beneficial for investors like you for several reasons:
Tailored to individual needs – Customizing smallcases enables you to align your investment portfolio with your individual goals and preferences, creating a more personalized investment experience.
Greater control – Customizing smallcases also gives you greater control over your investments, as you can change the portfolio at any time, depending on market conditions or other factors.
Sharing knowledge – Sharing smallcases can help you share your knowledge and investment strategies with others. It can be a powerful way to build a community of like-minded investors who can learn from each other's experiences.
Collaborating with others – Sharing smallcases can also provide opportunities for you to collaborate with others, such as friends, family members, or other investors who share similar investment goals.
Steps to Share Your smallcases With Friends or Family
We believe in sharing ideas with like-minded people to get motivated by their encouragement and experiences. Thus, sharing investment ideas is no different.
You can easily create a smallcase, view and share ideas your friends/family have created, and take inspiration to create your own smallcase with only our in-app feature, 'share a smallcase'.
Follow these steps to create and share a smallcase today!
Open the smallcase app, click the 'Create' option from below.
There you view the list of stock you've handpicked based on your ideas. If you haven't, click the 'Create your smallcase option'.
Click on the three dots to share a portfolio of your choice on your preferred medium (WhatsApp, Twitter, etc.) with your choice of people.
And tada! Copy and paste the auto-generated link on any social media platform and enjoy your investment portfolio with others.
To Wrap It Up…
To conclude, creating and sharing your own smallcase can be a rewarding experience that allows you to invest in a way that aligns with your investment goals and strategy. By following the best practices outlined in this blog, you can create a smallcase and share it with your friends and family to help them make informed investment decisions.
So, what are you waiting for? Create your own smallcase today!
FAQs
1. Does smallcase have hidden charges?
No, smallcase does not have any hidden charges. The only charges you will incur are the subscription fee to the smallcase manager and the brokerage charges to your broker.
2. Can I share the smallcase with anyone?
Yes, you can share your smallcases with your friends and family members with a click.
3. Do I need to pay extra if I create my own smallcase?
Yes, you need to pay a flat fee of ₹100 (or 2.5% of the investment amount, whichever is lower) to create your own smallcase. The fee is charged by the smallcase provider, such as Zerodha, HDFC Securities, or Kotak Securities.