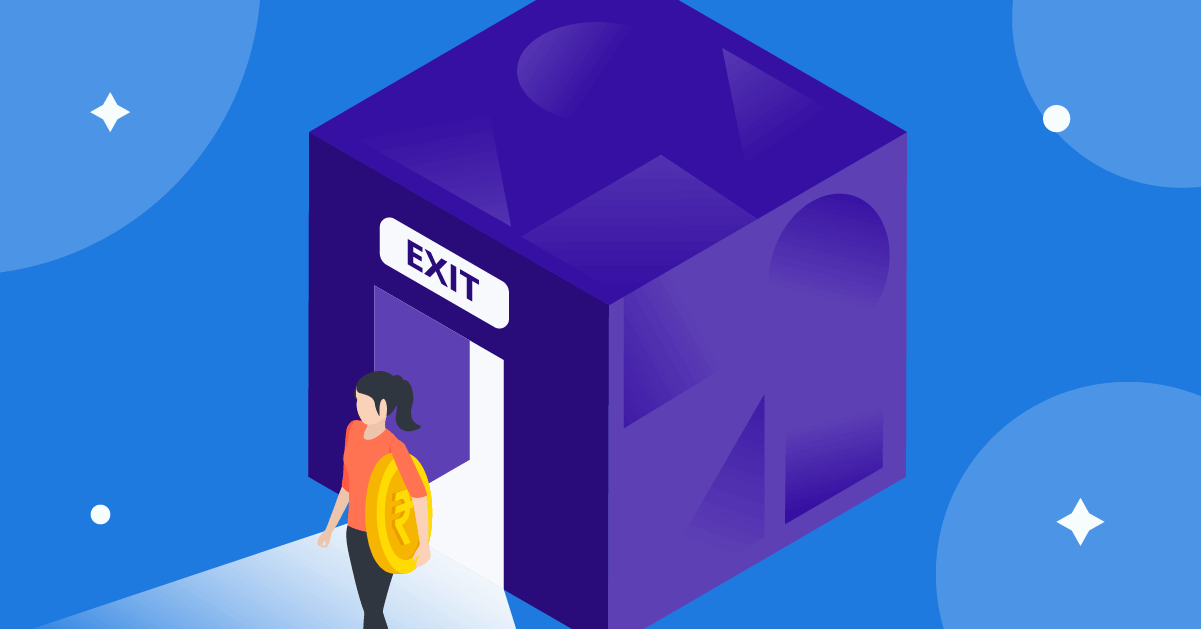 Reading Time: 5 minutes
smallcases are designed for long-term wealth creation and achieving your financial goals by investing in ideas you believe in. Since the aim is to remain invested for a long time, it is considered not ideal for one to sell their smallcase investment or trade frequently.
However, in certain circumstances, like when you need instant funds or in case of any contingencies, you might want to sell them.
If you've found yourself in a situation of contingency where you need funds or are just close to achieving the number you'd set out to reach, here's how you can sell your smallcase.
How to Sell Your smallcase Investment Portfolios?
smallcases are intended for long-term wealth creation. However, you can sell them when the need arises. One of the reasons why investors consider smallcases is because there are no lock-in periods.
In short, you can literally sell them whenever you want!
However, you can choose to completely or partially sell your smallcases, depending on why you're exiting your investment.
Here, "complete exit" refers to selling off all the units of a particular smallcase. In other words, it means closing out the entire investment corpus in a smallcase.
On the other hand, "partial exit" refers to selling a portion of the units held in a particular smallcase. It simply means reducing the investment position in a smallcase by selling some of the stocks or securities that make up the smallcase.
Now, let's understand how you can fully as well as partially exit your smallcase in more detail below.
How to Sell smallcase Completely?
You will need to follow the steps mentioned below in case of completely exiting smallcase:
1. Open your app or website and click the Investments tab.
2. Select the smallcase you want to sell.
3. On the site, search for the "exit" option on the right side of the screen; in the app, scroll to the bottom of the smallcase. Here, you can decide whether you wish to sell a specific stock or the entire portfolio.
4. To fully exit a smallcase, click on the exit button and then on the confirm order button. Within 24 hours, the returns will appear in your Demat account.
How to Sell smallcase Partially?
If you want to partially sell a smallcase, follow these steps:
1. Select the exit type
On the investment page, click on the smallcase you want to partially exit from. After selecting the smallcase, click on the "Exit smallcase" at the bottom right after you scroll down and then select the "Partial" button.
2. Enter the partial exit amount
Your current investment value would be visible to you before you partially exit a smallcase.
The maximum amount up to which you can partially exit smallcase will automatically be listed in the amount section. However, if you want to exit for a lesser price, you can enter the desired amount.
To guarantee that the weighting method doesn't vary much after being entered, the amount will be adjusted to the closest possible value. Once you enter the amount, it will be adjusted to the nearest amount to ensure minimum changes in the weighting system
3. Review and place the order
Once you "confirm" the specified amount, the sell orders that you are going to place will be shown as a confirmation step. Once you place the order, you will be asked to "confirm."
Click on the confirm button to partially sell your smallcase.
Note: You can execute partial sell orders only if you have invested more than the minimum required amount.
Are there any smallcase Exit Charges?
There are no charges levied when you're selling your smallcase. Whether they are free or fee-based smallcases, you can simply execute the order free of transaction costs.
Can We Sell smallcase Anytime?
As mentioned above, you can sell your smallcase whenever you want. It makes no difference how much or when you invested. If you feel like exiting a smallcase either fully or partially, you can do that anytime.
When Can You Think of Selling Your smallcases Either Fully or Partially?
Deciding when to sell a smallcase depends on your investment objectives, financial goals, and overall market conditions. Here are some general situations when you might consider selling a smallcase:
Achieving your financial goals: If your investment in the smallcase has reached your target price or achieved the desired returns, you can think of selling the smallcase to realize your gains.
Changing market conditions: If there is a significant change in the market conditions, such as a stock market crash, you might want to sell the smallcase to minimize your losses. Alternatively, you could manage or rebalance your smallcase to keep up with current market conditions, as mentioned below.
Rebalancing your portfolio: If you are not getting the desired returns from your investment plan, you might want to sell the smallcase to rebalance your portfolio.
Need for funds: smallcases are designed to help you achieve your long-term goals. So, if you require funds for an emergency or other purposes, you might want to sell your smallcase to generate the required cash flow.
To Wrap It Up
Selling smallcase is an effortless thing to do. You can simply sell them either through smallcase app or website. In fact, you also have the option to exit completely or partially. 
But, before you make a final decision, just do some research and thoroughly read all the information that smallcase managers provide you from time to time. It will help you understand whether it's the right time to sell your smallcases or not.