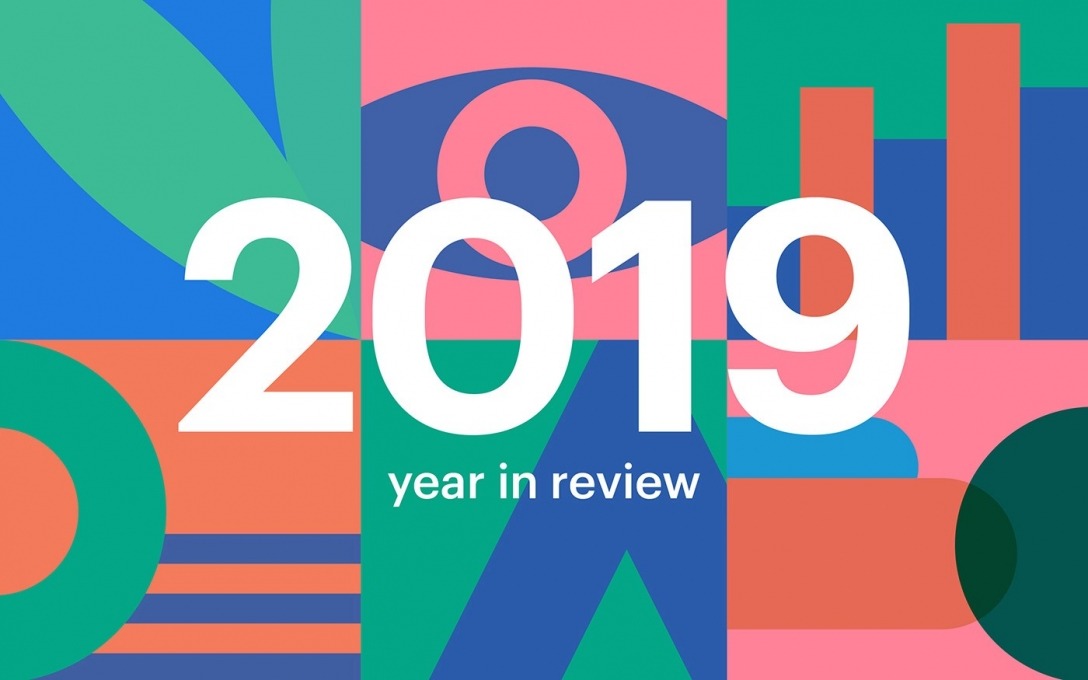 Reading Time: 2 minutes
Looking back at 2019, we couldn't be more delighted with the impact we made over the year. With your continued support & feedback, we were able to expand the smallcases ecosystem to over 6,50,000 users, 8 brokerage partners, and 30+ smallcase Managers. Undoubtedly, 2019 was the best year (thus far) for us at smallcase!
Here's how things stood for smallcase at the end of 2019: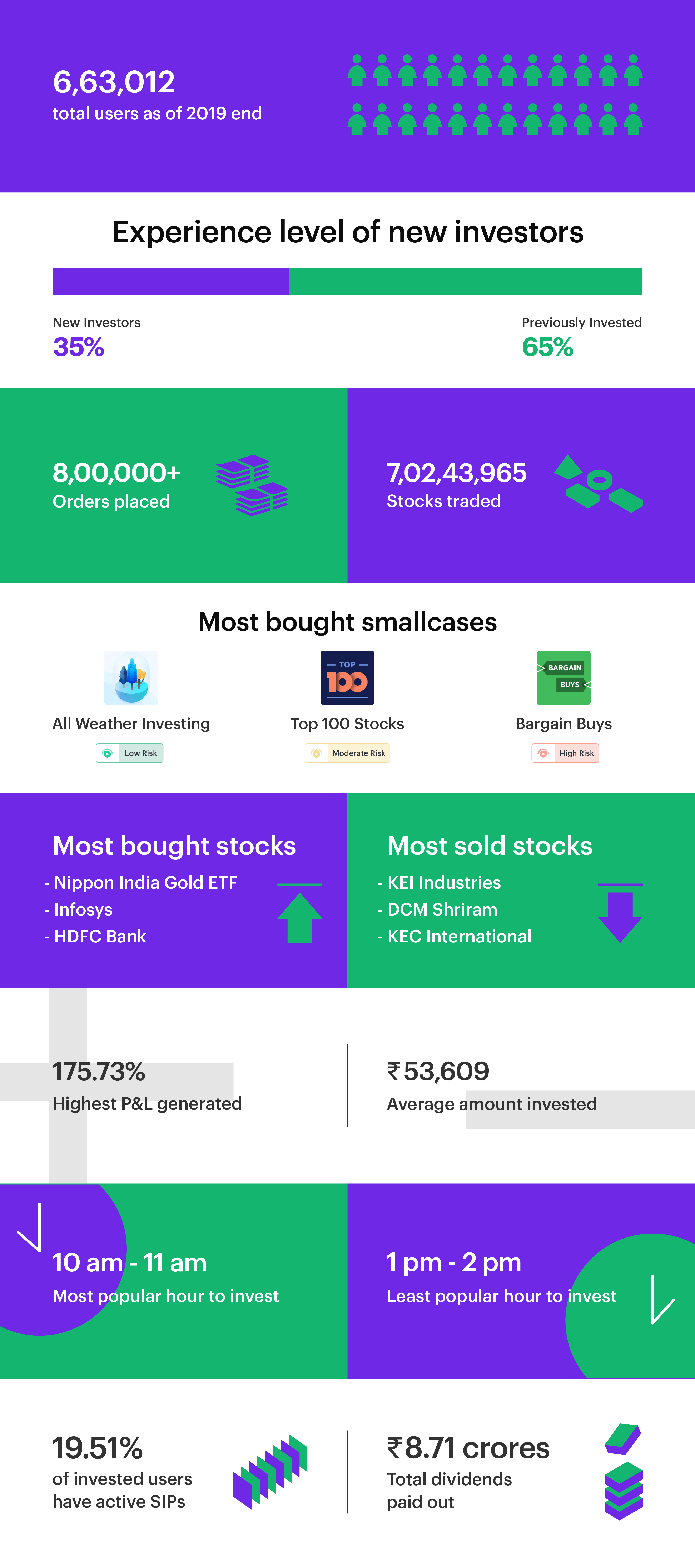 Business Updates
smallcases Platform
On the core smallcases Platform, based on your feedback — we made some key changes to the investing experience. To help you find your smallcase quicker, we introduced a better search UX based on rationales and shipped a 'Find your smallcase' flow that you can find on your favourite broker.
Transparency is one of the most important characteristics of a financial instrument. In this direction, we started displaying key valuation & risk ratios for every smallcase, distinguishing live vs backtested performance & offline export of historical performance & a factsheet for every smallcase. Read more here.
On the transactions flow, we enabled After Market Orders for smallcases on Zerodha & HDFC Securities so you can invest 24×7 and made improvements to the SIP process to make it easier to invest regularly.
More Brokerage Partners
Our broker partners play a crucial role in making smallcases available to their clients & investors. When you transact in smallcases, it takes place on your existing trading & demat account with your favourite broker.
In 2019, we partnered with some of the largest & fastest growing brokerages like Kotak Securities, IIFL Securities, 5Paisa & AliceBlue to offer smallcases to their client base, with more in the pipeline.
New smallcase Managers via Publisher
With the launch of the Publisher Platform in Feb — that enables your advisor or research firm to showcase their research as smallcases giving you a simple way to invest, track & rebalance the same — we now have 30+ smallcase managers with differentiated stock/ETF portfolio strategies. You can find them all listed here — smallcase.com/creators.
We also shipped some upgrades that made the investing experience for you even more seamless including instant payments & onboarding and paying a % fee based on your investment value.
In Dec 2019, we also launched case by case — an initiative to help you learn directly from smallcase managers about strategies & concepts they're proficient & experienced in. The first module — about Micro-caps & Corporate Governance is live here.
Gateway Launch
In our mission to make stock investing more accessible, we developed the smallcase Gateway as a critical part of our infrastructure stack. Like a payment gateway, this enables any app or platform to offer stock, ETF & smallcase transactions natively. We announced the first set of integrations with a top AMC & 2 leading advisory platforms this month and have some very interesting partnerships going live in the next couple of months. Stay tuned!
**************
Earlier in 2019, we announced raising $8 million in a Series A led by Sequoia India. Over the year, we also made the news with Forbes, Fortune among others talking about our progress & how we're changing investing for Indians. We were also honoured with the Best Innovation in Wealth Management award at the India FinTech Awards 2019.
We're proud to have made a difference to the capital markets ecosystem in 2019 and are more determined than ever to continue in our pursuit of Changing How India Invests in 2020 — and beyond!